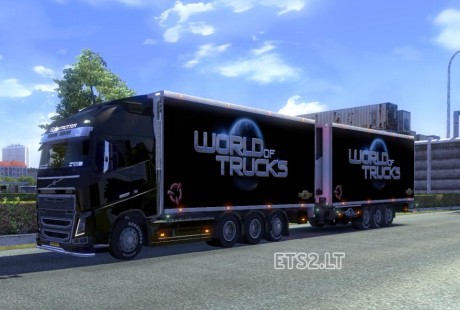 Update v 14.0 version:
– Latest update give you the Profiliner and Universal trailer + Profiliner and Universal box to the truck. So now you can choose between 3 types in boxes and trailers.
– New sideskirts which fits both 6×4 and 8×4 better. Also Wheel index errors has been removed.
– The Volvo has also the spoiler in the roof updated to fit the cabin better. 3. axle Spray particle has been removed from 6X4. Fender has been moved more inside and under the box.
Authors: Flemming Vinge, SCS, Blender
DOWNLOAD 142 MB