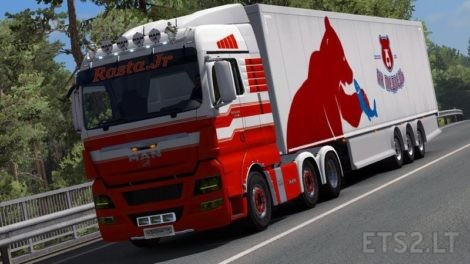 There was a request from different people on the release of a WIP MAN TGX Euro5 Open Pipe Sound Mod, So here it is, completely rebuilt and improved. It works for the MAN TGX by SCS and also the MAN TGX Euro5 and Euro6 by MADSter.
Forum
https://forum.scssoft.com/viewtopic.php?f=211&t=267711
Please Use Original Link and ENJOY!
Credits:
Japheth Rasta.Jr(Me), Kriechbaum, SCS.
DOWNLOAD 4 MB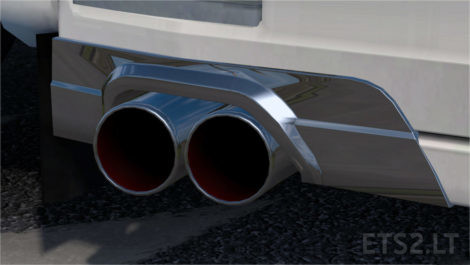 This mod add Pipe Sound For All Standart Truck
the base of this sound mod is created by SCS and I reworked those sounds and add lots of real life sounds like "park brake, wiper sounds, horn and air horn, trailer release sound, trailer
It works on all versions
Credits:
walemi
DOWNLOAD 5 MB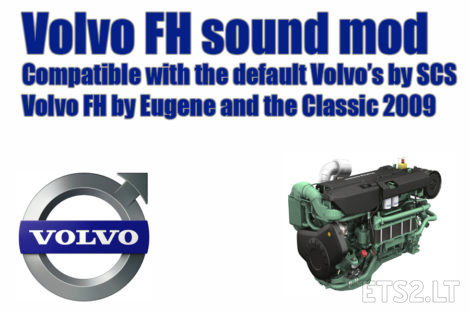 I release my Volvo FH sound mod which is made of the basis sound of the Renault Premium, Renault and Volvo using the same engines and the sound is a little different but most of the people don't hear the differents, so this mod contains one Volvo engine sound, please do not ask for a D13 or something, it's a waste of time for me to make a sound which is almost compare to each other.
The basis sound is made by Kriechbaum but I reworked the sound files to make it sound like a real life Volvo, it's compatible with the default SCS trucks and the FH Classic and Eugene his Volvo FH.
Keep the original dropbox link and updates only on the official SCS forum.
Credits:
Leen & Kriechbaum
DOWNLOAD 20 MB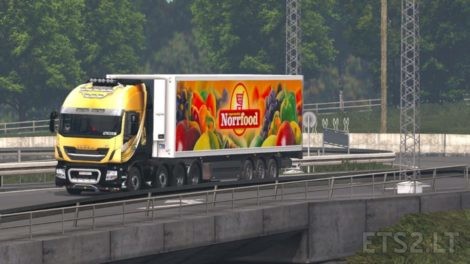 Base sounds: SCS sounds and some Youtube videos.
I hope you enjoy!
Thanks!
Ver. 1.0.1:
— Problem that occurred with the internal and external sound of the revving of the engine in between 600 rpm and 800 rpm has been reduced.
Forum
https://forum.scssoft.com/viewtopic.php?f=211&t=267527
Credits:
ricardogt, SCS
DOWNLOAD 2 MB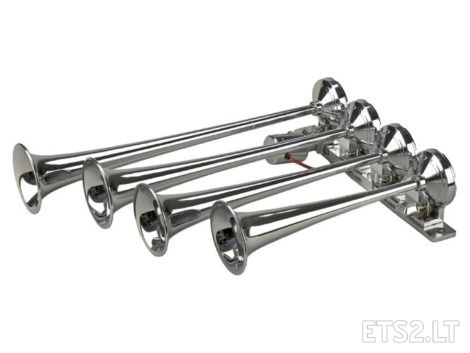 My Documents → Euro Truck Simulator 2 → mod folder
Tested 1.33
Follow my page :
https://www.facebook.com/MohSkinner/
for more awesome skins & Radios & Horn & Tutorials
Credits:
MohSkinner
DOWNLOAD 6 MB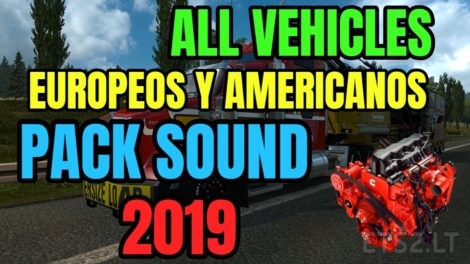 A package of engines and sounds Kriechbaum :
EDIT SOUND MOTOR JAKE BRAKE
– Cummins ISX
– Cummins 444
– Cummins N14 + (NEW)
– Cummins N14 v2.0 [UPD] – Cummins N14 Celect PLUS
– Caterpillar C15
– Caterpillar C15 Stock [UPD] – Caterpillar 3406E
– Detroit 60 series [UPD] – Paccar MX series
– Added New Jake Brake
–ADDED FOR ALL EUROPEAN
Test ETS2 1.31-1.32 IN NEW V. 1.33
Credits:
Kriechbaum Adaptation for ETS2: YanRed
DOWNLOAD 166 MB