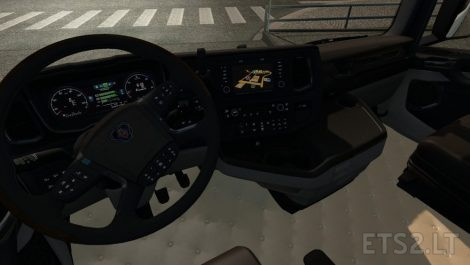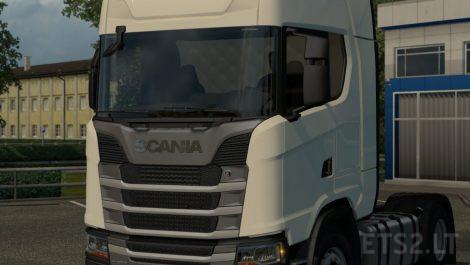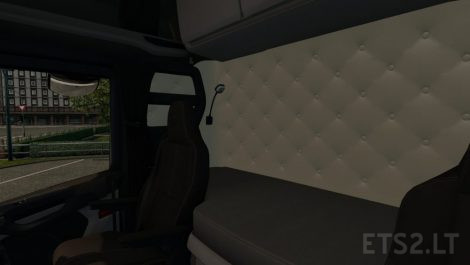 Mod added quilted leather to interior (Scania S)
game version: 1.30
Credits:
Dominiko
DOWNLOAD 6.9 MB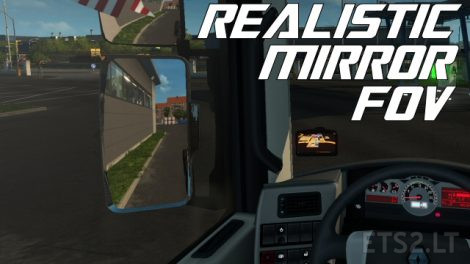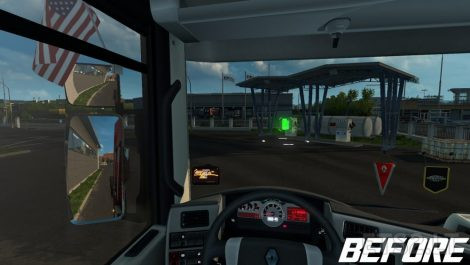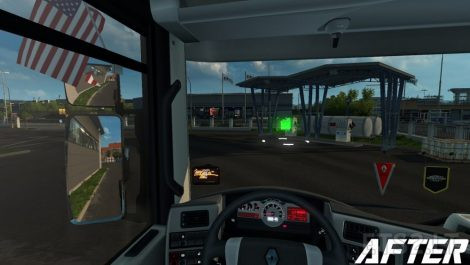 Due to popular demand, the Realistic Mirror FOV mod has been brought over to ETS2!
This mod adjusts the Field of View for the main mirrors on all trucks to a more realistic setting. Small (sub), side, and front mirrors have been left unmodified.
This version for ETS2 has a slightly higher FOV than the ATS version to account for the convexed mirrors European trucks have.
Version game: 1.25-1.30x.
Credits:
TruckerKid
DOWNLOAD 41 KB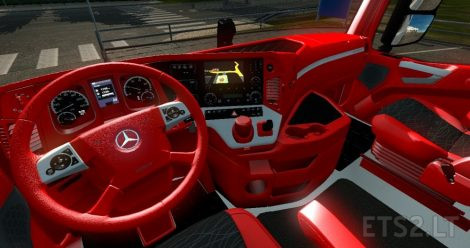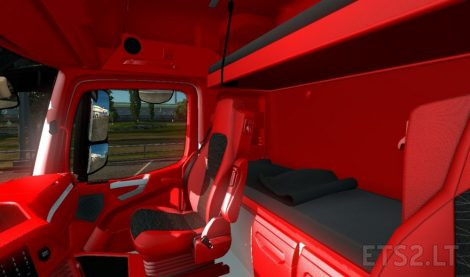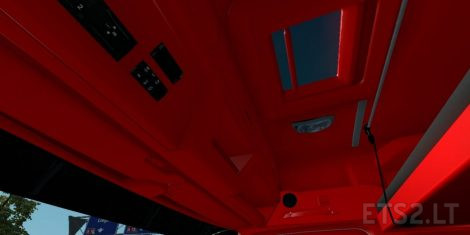 Work in all versions.Worked and tested by Catalin.
Credits:
Catalin
DOWNLOAD 2.1 MB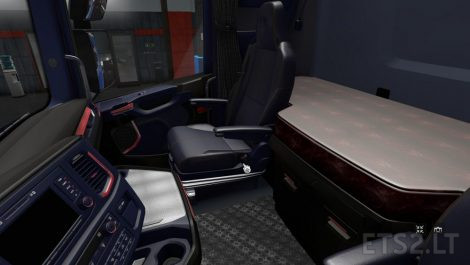 Replaces the standard interior. Test on version 1.30.
Credits:
Kirtok
DOWNLOAD 400 KB

Interior for Scania S 2016 truck (REDBLUE)
Tested 1.30.x only
Credits:
Harven, TheJoayZ
DOWNLOAD 4.4 MB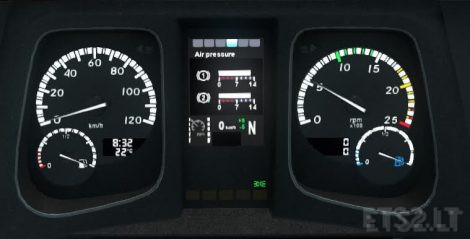 Mod updated to 1.30 game version.
Fixed oil and air pressure.
Credits:
Piva, SCS, balika88
DOWNLOAD 319 KB