**UPDATE**
– fixed some textures on the dash
The Mod: just changed some textures, just for fun, non profit.
dont want any conflicts, this is my first Interior i changed, so its not the best but i hope some of you guys will like it 🙂
Great Job from – SCS. RJL. mrRayman2010. Zizu
Credits:
SCS; RJL; mrRayman2010; Zizu; therealleok
DOWNLOAD 27 MB

Hello, i just changed some textures, just for fun, non profit.
dont want any conflicts, this is my first Interior i changed, so its not the best but i hope some of you guys will like it 🙂
Great Job from – SCS. RJL. mrRayman2010. Zizu
Interior without Logos: https://sharemods.com/oawmui4xzphk/Scania_4_series_interior.rar.html
have fun
Credits:
SCS; RJL; mrRayman2010; Zizu; therealleok
DOWNLOAD 27 MB
I just changed the texture, did not touch anything else. I hope the previous authors will not mind and I hope you enjoy the interior.
Credits:
SCS. RJL. mrRayman2010. Zizu
DOWNLOAD 13 MB
This Scania interior brown danish style work only for Scania R & Streamline by RJL (interior 6-series Exclusif V8 Custom).
Credits:
Bernard
DOWNLOAD 4 MB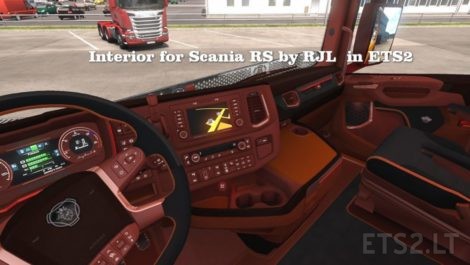 Euro Truck Simulator 2
mod – Scania-RS_interior-brown.scs
This mod change interior brown, for Scania RS by RJL
– – – – –
by bobo58 / 03.04.2019
Credits:
bobo58
DOWNLOAD 798 KB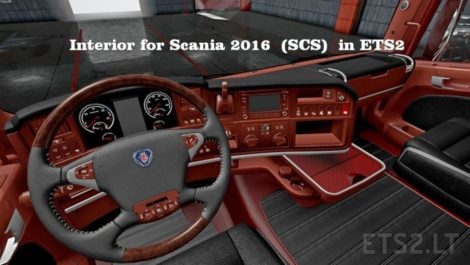 Euro Truck Simulator 2
mod – interior_Scania_2016.scs
This mod change interior brown, for Scania 2016 (SCS)
– – – – –
by bobo58 / 03.04.2019
Credits:
bobo58
DOWNLOAD 5 MB