Black Brown Salon for Scania S & R 2016
Added a curtain under the background of the cabin and Scania cubes
Credits:
griva74
DOWNLOAD 45 MB
The mod is a black and brown interior for Scania T by RJL.
Added steering wheels from Scania 2016
Shutter
Cubes
Redone dashboard
Credits:
griva74
DOWNLOAD 39 MB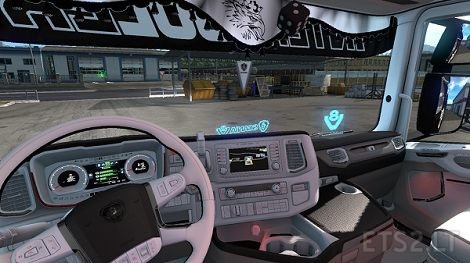 Tested: 1.30x-1.33x
White Scania 2016 Interior
Please don't upload!
Credits:
ben975
DOWNLOAD 2 MB

-Standalone.
-Works with S and R version.
-Exterior/Interior view.
-Several steering wheels to chose from.
-2 variants, one with no exterior view and one with.
-Tested on 1.32 !
-Enjoy!
Do not reupload! Share with the same download link!
Credits:
SCS, Carmichael
DOWNLOAD 7 MB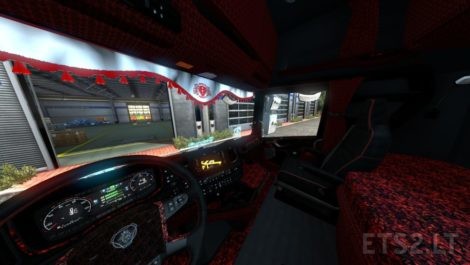 danish next gen interior
made by me krizzy090
how to install place the zip in mod folder
activate it
and you are done
happy trucking
Credits:
krizzy090
DOWNLOAD 9 MB
Tested game version : 1.32 – Latest
-Scania S Sparco skin
-Scania S Blue/White Interior
Facebook group : https://www.facebook.com/groups/478396675890385/
Facebook hashtag : #ETS2SkinHUN
Website : https://hunincredi.blogspot.hu
——————————————————————————-
*Ha szeretnéd támogatni munkámat: *
*You can support my work if you want, it�s up to you ?*
*https://www.paypal.me/schultzkrisz *
——————————————————————————-
Credits:
Pirelli81-HUN
DOWNLOAD 3 MB