Skin available for all types of Krone DLC trailer types and changed the Krone tires with some BFG Goodrich ones, also works with every other Wurth skin uploaded by me, enjoy.
These mods are (and will be)always free, but if you would like to keep me more up at night (or like these mods, or whatever other reasons) you can help me by donating at PayPal.Me/Vandall RTR , thanks.
PS: ANY other links besides this one posted here is mod stealing so please respect my work and don't copy, edit or reupload it, thanks again.
Credits:
tyb33rk,SCS
event trailer SCAB ETRC
Ownable trailer
9 Cargos or Standalone
Version game : 1.34
Credits:
SCS , MRD_Husky
DOWNLOAD 30 MB
Trailer Truck Racing Transporter of the Word Event of "Trucks One Truck Family Event"
Trailers Ownership, Replaces the origin Truck transporter game.
Credits:
Factor Gamer BR
DOWNLOAD 12 MB

High quality model&texture
1.34 added new body on flatbed chassis.
Animated Trailer Mudflap: https://ets2.lt/en/animated-trailer-mudflap/
Credits:
Niksarlı
DOWNLOAD 15 MB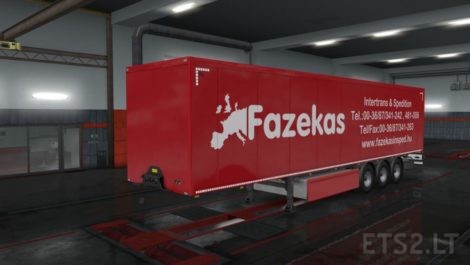 Fazekas Skin for owned Trailer
http://ets2skins.bplaced.net/index.php
Credits:
SCS, Harti74
DOWNLOAD 315 KB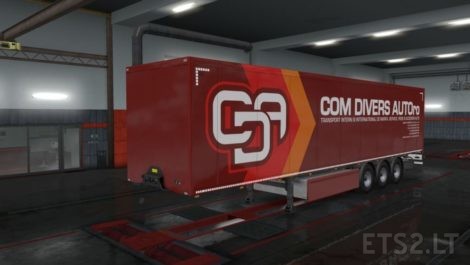 COM DIVERS Skin for owned Trailer
http://ets2skins.bplaced.net/index.php
Credits:
SCS, Harti74
DOWNLOAD 335 KB