Mods needed
RJL Scania R & Streamline
viewtopic.php?t=177963
SCANIA Timber Tandem (have below combo skin)
https://sharemods.com/87go6vwcizx2/SCAN … m.rar.html
Trailers – SCS Rigids by Teklic
viewtopic.php?t=273542
Recommended mods
50k-addons and wheels
viewtopic.php?t=246467
viewtopic.php?t=183178
[powerkasi] Light & Accessory pack
viewtopic.php?t=184720
[powerkasi] Scania RS Addons
viewtopic.php?t=180594
Note:The truck configuration i have takes damage when go up/down steep hills so drive safe 😀
Credits:
Lost Virtual
DOWNLOAD 2 MB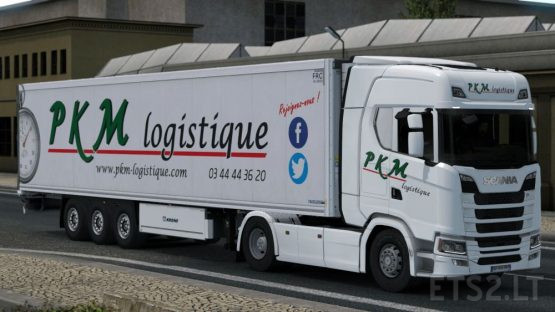 Combo PKM Logistique for Scania S and Krone CoolLiner
To achieve exactly the same truck as the actual company, you can also download this mod created by IJS : https://steamcommunity.com/sharedfiles/filedetails/?id=695738881
RESPECT MY LINK PLEASE
Credits:
HappyWoOlf
DOWNLOAD 517 MB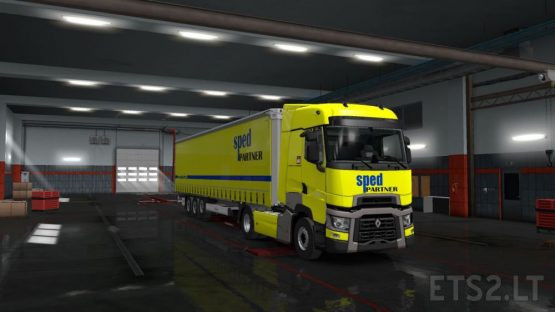 Sped-Partner Company Skin
List:
– Renault Range T
– Krone Trailer – Profiliner
Create: Nedi
Version: 1.0
Please do not modify it and please do not upload it to another file share.
Respect my work so much.
Krone DLC is required to use the trailer
Company Information: www.spedpartner.pl
Tested under 1.35
Credits:
Nedi
DOWNLOAD 242 KB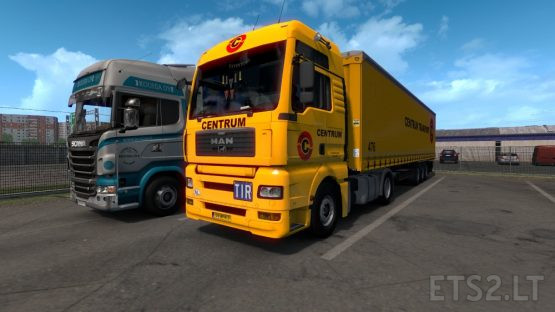 Skin Centrum Transport B.V. for:
1. trucks:
– MADster TGA XXL
– Vad&k DAF 105 XF Space cab
– Mr.Capital Actros High Roof
– XBS DAF 95 ATi Space cab
2. trailers:
– SCS Curtainsider
– SCS Krone Profiliner (DLC needed)
tested on 1.35 and 1.36 (OP)
Credits:
mssk
DOWNLOAD 742 KB
First Call Logistics truck and trailer.
For DAF XF only
Tested on v1.35
Credits:
Kapon
DOWNLOAD 26 MB

Hi all. Skin for Daf FX105 + own trailer ETS2 Tested on 1.35 and 1.36
Templates used for this skin are in high quality 4096px/2048px for a trailer and 4096px/4096px for a truck.
Enjoy!
Credits:
Papa Smurf – ETS2 skins
DOWNLOAD 171 MB