This pack includes 5 skins: 2 man tgx 1 renault magnum and 1 renault premium skins and a trailer
Credits:
SR MENDES
DOWNLOAD 6 MB
Winrar or 7Zip Extract the folder :
My Documents → Euro Truck Simulator 2 → mod folder
Tested 1.35.X
Follow my page for more skins & Radios Music:
VK
https://vk.com/mohskinner
Credits:
Mohskinner
DOWNLOAD 238 KB
Combo skin from mr sparkle the simpson
Credits:
Katie
DOWNLOAD 2 MB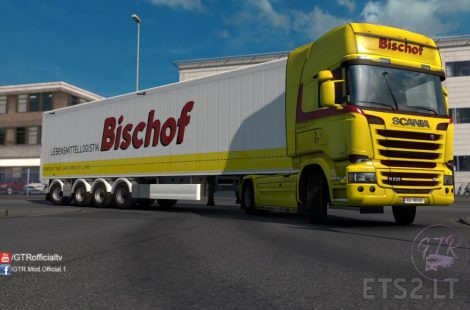 Hi all
——–
Trucks:
_DAF XF 105 & DAF XF Euro6 all Cabin
_MAN TGX & MAN TGX Euro 6 all Cabin
_VOLVO FH16 2009 & VOLVO FH 2012 all Cabin
_Iveco Stralis Hi-Way
_Mercedes-Benz Actros & Mercedes-Benz New Actros all Cabin
_Renault Premium all Cabin
_Renault Magnum
_Scania R 2009 & Scania Streamline all Cabin
Trailers:
_Standard Trailers
_DLC Krone
_DLC Schwarzmuller
_Knapen K100 by Kast
——–
Tested: 1.35
——–
PLEASE DO NOT REUPLOAD.
If you want to share it please show some RESPECT and use the original link.
Credits:
GTR
DOWNLOAD 5 MB
Truck:
Skin for scania R by SCS,
Works only on Highline cab,
All textuters included
Required mods:
Big Lightbox NextGen V1.2
Sunshield extended
Flat sidekirts by MDModding
BKC back bumper
Trailer
Skin for Ekeri Ownable trailer
Reccomended configuration like in photo
Respect my work, if share keep the original link
Follow my page for more awesome skins: https://www.facebook.com/DavyBertoCustoms/
Enjoy!
Credits:
DavyBerto
DOWNLOAD 2 MB
-Scania S Thor The Viking Skin + Owner Thor The Viking Trailer Skin
-High Cab Only
-Test On 1.32x – 135x
-Follow on Facebook
• https://www.facebook.com/harsha.dissanayake.509
-Follow me on Twitter
• https://twitter.com/HarshaDissana11
-Follow me on instagram
• https://www.instagram.com/harshayasintha18
Credits:
Harsha
DOWNLOAD 36 MB