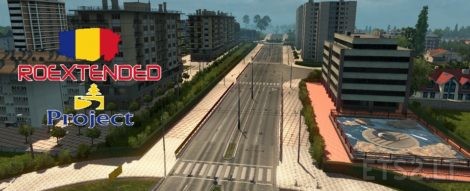 ENGLISH
LOG 1.7
general log:
-new traffic signs – special romanian and serbian characters and cyrillic for Bulgaria – all signs
-cyrillic names for Bulgarian cities
-removed tobj and npot errors, 100% clean log (if you have errors check other maps)
-reworked textures on some materials
-eliminated 50km/h speed limit on two signs (radar and rovigneta)
-as usual, many updates in main map materials, landmarks etc.
-city of Ribnita (Rep.Moldova) and connection to Chisinau
-NEW road and ferry connections for both versions
premium add-on log:
-The city of Tiraspol (Rep.Moldova) and Odesa (Ukraine)
-ferry connection from Odesa
-new company for Chisinau (out of the city)
-bad road textures in some places (warning – you can be thrown of the road at high speed!)
-more than 1000km in road connections between Chisinau, Odesa, Tiraspol and Galati.
-new border points between Romania, Rep.Moldova and Ukraine.
-no new profile, map recache needed.
ROMANA
LOG 1.7
log general:
-semne de circulaţie noi – diacritice şi litere speciale sârbeşti şi caractere chirilice pentru Bulgaria.
-nume chirilice pentru oraşele bulgăreşti
-au fost înlăturate toate erorile tobj şi npot, log curat 100% (dacă aveţi erori e din cauza altor hărţi).
-texturi refăcute pentru câteva materiale.
-s-a eliminat limita de viteză de 50/h impusă eronat de două indicatoare neutre (radar şi rovignetă)
-ca de obicei, s-au mai adus îmbunătăţiri hărţii principale
-oraşul Rîbniţa (Rep.Moldova) şi legătura de drum cu Chişinău.
-conexiuni noi de drum sau feribot pentru ambele versiuni
log premium add-on:
-Oraşele Tiraspol (Rep.Moldova) şi Odesa (Ukraina)
-conexiune feribot de la Odesa
-companie nouă pentru Chişinău (în afara oraşului)
-texturi de drum accidentat pe unele segmente (atenţie – la viteze mari poţi fi aruncat de pe drum!)
-peste 1000km de drum nou ce leagă oraşele Chişinău, Odesa, Tiraspol şi Galaţi.
-puncte de frontieră noi între România, Rep.Moldova şi Ukraina.
-nu trebuie profil nou, doar se reface cache-ul la prima încărcare.
NO Project Balkan or Eastern Express compatibility
YKS fixes provided
Road/ferry connections provided
Problems? Questions?
We have support page and a mail for this
[email protected]
Credits:
Arayas

Small House in Cassino.
Compatible with other maps.
Requires DLC Italy.
Credits:
GrakuPL
DOWNLOAD 1.1 MB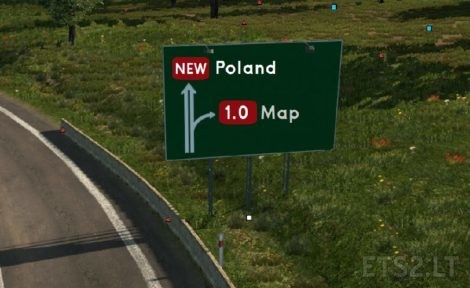 Tested on version 1.31.2.6s
ADDED ROADS:
3 – Nowa Sól-Legnica
5 – Crossroad [A1]-Poznań
10 – Szczecin-Crossroad [S7]
11 – Piła-Koszalin-Kołobrzeg
22 – Wałcz-Intersection [11]/[22]
25 – Intersection [11]/[25]
S3 – Crossroad [S3]/[6]-Crossroad [A6]/[S3]-Gorzów Wielkopolski
S6 – Crossroad [A6],[S3]/[10]-Crossroad [S3]/[6]
– As a bypass of Nowogard
– As a bypass of Słupsk
– Roundabout-Tollgate on A1
A6 – Border Germany/Poland-Crossroad [A6],[S3]/[10]
CHANGED ROADS:
3 – Szczecin-Legnica, changed for:
S3 with 3 Nowa Sól-Legnica
6 – Szczecin-Gdańsk, changed on:
S6 – Crossroad [A6],[S3]/[10]-Crossroad [S3]/[6]
Bypass of Nowogard
Bypass of Słupsk
A6 – Border Germany/Poland-Crossroad [A6],[S3]/[10]
A1 – Roundabout-Toruń, changed on S6 Roundabout- Tollgate
Credits:
MkPlay
DOWNLOAD 268 MB

Status: Tested
ETS2 version: 1.31.xx
Author: Elvis Madariaga
Credits Mod Puno Peru: Carlos Delgado
Version: 1.7
https://www.facebook.com/etspunoperu/
Forbidden to upload the map to other servers, otherwise version 1.8 will be private, keep the link, always leave the credits to me.
New cities
– Vilque.
Cities with Special Transport.
1. juliaca – azangaro.
2. huancane . vilque.
3. sina – untuca.
4. phara – limbani.
Credits:
Elvis Madariaga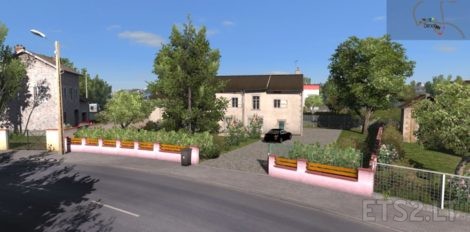 A small house made for relaxation in France.
You can sleep in house.
Requires: DLC FRANCE
Compatible with other maps.
Credits:
GrakuPL
DOWNLOAD 305 KB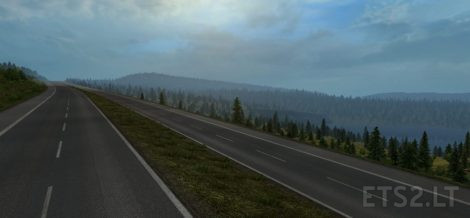 New locations new roads, compatibility with all DLC .
Credits:
ivan mykyta
DOWNLOAD 126 MB