Hello there!
Mods will rebuild some main roads in Poland…
Actual mod version – 1.1.7
Mod is for the version 1.27
New roads:
-highway A1
-highway A2
-Łódź area (S8, S14, A1, A2)
-fixed Scandinavia bugs
-added voivodeships signs
Also added numbers of main roads (1-12)
Rebuilded highways: A1, A2, A4, A6, A8
Rebuilded motorways: S1, S3, S6, S7, S8, S14, S17, S19, S51, S52, EOW
Rebuilded some parts of cities e.g. Gdańsk, Łódź or Szczecin
It won't work with ProMods
It works with DLC France but you don't need it.
(If you find a bug or an error please let me know in comments or send me an email ([email protected]))
DLC needed: Scandinavia, East
Enjoy!
Credits:
ModsPL
DOWNLOAD 78 MB
Version 4.2.07:
* Fixed Some Bugs
* Added New Roads
* Edited Cities
* Adapted for 1.27.x Version
Credits:
EAA Team
DOWNLOAD 999 MB
– New Cities
– New roads
– For correct work you need DLC "Viva la France"!
– Use the "U", which would make the lower suspension!
– Map To version 1.27
– Start By a new game in the gaming unit to choose: s.mbd
REQUEST: When placing the mod for other resources to preserve the author's link!
YOU HAVE TO DOWNLOAD BOTH FILES!!
Credits:
Aretei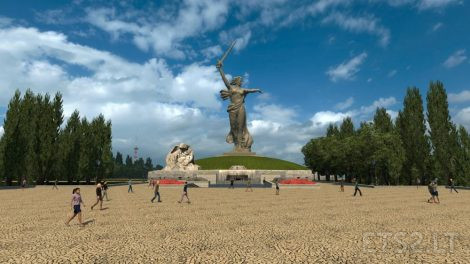 Map of Russia (36 cities) and Belarus (12 cities)
Map version: 1.7.2
-Full compatibility with patch 1.27
-Fixed bugs previous version.
-Some other changes.
Setup:
1. Downloaded files unzip archiver 7zip, click extract on the first
file, then unpack everything. All 5 files should be downloaded and
placed in the same folder.
2. Place all the unzipped files in the folder My Documents/Euro Truck
Simulator 2/mod.
3. To connect all files in the mods Manager.
Supported versions of the game:
1.27.x + DLC Going East! + DLC "Scandinavia"
Author: [email protected]
Author of new models: Gricko.
Used models mario1961.
Grateful for his klipstoeun8839 excellent model for maps.
Special thanks Gricko, for their help in the construction of maps,
correcting all the mistakes and shortcomings, as well as for new
objects that make the game atmospheric.
Thanks Vladzz-G for the correction of license plates.
Please save the original download link!!! DO NOT REUPLOAD!!!
DOWNLOAD 200 MB part I
DOWNLOAD 200 MB part II
DOWNLOAD 200 MB part III
DOWNLOAD 200 MB part IV
DOWNLOAD 118 MB part V

The updated Brazil EAA 4.2.06 map to 1.27.
Added several towns and roads,
Fixed bugs
updated some models.
Change
Adapted for patch 1.27
Credits:
EAA Team
DOWNLOAD 501 MB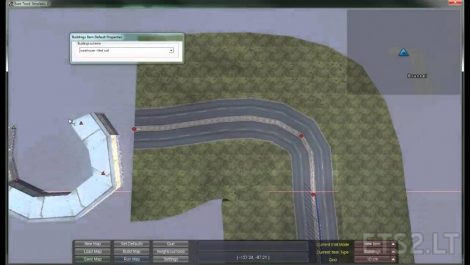 The small map is added.
Information:
——————————————————————————————
– A lot of grass
– Road bridges (two bridges)
– Train Bridge
– A tall building
– 75-110 km distance (very small)
——————————————————————————————
Recommended graphics:
HDR: on
Vegetation Detail and Density: High
Texture: Medium or High
Optional graphics:
Shadows textures: High (for 3,8 GB RAM)
Shadows; Ultra or High (for 4.00 GB RAM)
Depth of field: on (for 4.5+ GB RAM), off (for under 4,5 GB RAM)
Sun Shining: On/Off
Color correction: on/off (no lag)
——————————————————————————————
This mod is uploaded on 24/03/2017 at 20:35:43
The image is an example for the map editor.
No Copyright…It's uploaded by me
Link to SCS Extractor is down.
Tips to get map editor:
1) Download SCS Extractor
2) Create a new folder and rename to base
3) Move scs extractor to base folder
4) Click on base.scs and press CTRL+X and open the base folder and CTRL+V
5) Open the scs extractor (IMPORTANT!!!! Do not close the Command Line, this command line is closing after maximum 20 minutes)
6) Press on the base.scs and CTRL+X
7) CTRL+V on the primary ETS2 folder
Credits:
AnDrei0023