This is the first version of the map and also the first time you see a mod map from Vietnam .
Based on National Road 6 across the North-West mountainside . I created this map with a high quality and details .
Works on 1.35
Require: Full DLC Map ETS2
*IMPORTANT:
Step 1 : Download the file
Step 2 : Extract it to 3 .zip files ( mapVN , defVN , modelVN )
Step 3 : Copy 3 .zip files to the mod folder , create a new profile , turn on 3 mods , change the game module to Map1
Step 4 : Enjoy
This is just the first version so there're a lot off work to do . I'm working on it to fix the bugs and expand the map .
My Facebook : https://www.facebook.com/profile.php?id=100009324416847
Credits:
Pham Thach
DOWNLOAD 5 MB

Fictive map of Italy and France
DO NOT CHANGE DOWNLOAD LINK
DO NOT REUPLOAD
Tested for version 1.35
ALL DLC NEED
News:
-Add city Fucca, Celebria
-Add new road
-Fixed Bugs
Credits:
HajdaCz, MandyCz
DOWNLOAD 628 MB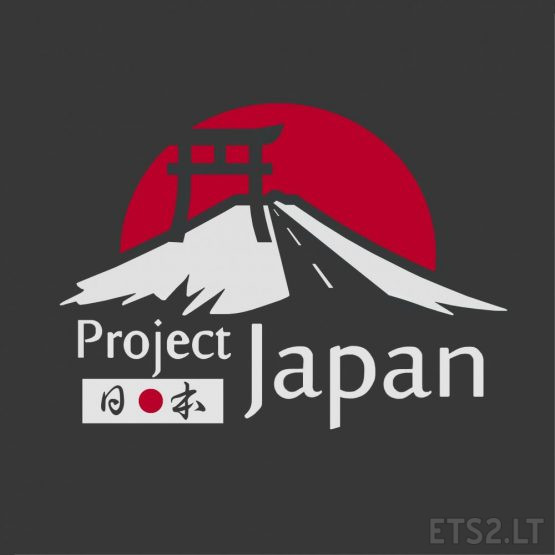 Project Japan is a stand-alone project looking to re-create the whole country of Japan. This is an Euro Truck Simulator 2 project and in a completely new continent and country, Japan! The map is being done in 1:19 scale, equivalent to the scale of USA and Europe in the truck sims.
Work was started on the north-central coast of Japan. The first city was Toyama, located in the Chūbu region. I have planned to start with the 3 central regions Chubu, Kansai and Kanto. This is a long-time and large scale project. We are looking for people to join me on this project. If you are interested and you know how to map, contact us!
So far there are only 2 mappers and a long list of people who are contributing with assets and models.
Credits:
stoked_dude, arvin, gmtavares, karu0920
DOWNLOAD 613 MB

This is Pro-BD Map V8.2 for ETS2 1.35.x.x.
This is DX11 Supported Map.
This is upgrade version of Pro BD Map. This is a map of Bangladesh.
Change log:
1. Bogra City Remade.
2. Bogra Bypass Added.
3. Chittagong City Rework
4. Chittagong gate added.
5. Khulna City Fully Remake
6. Khan Jahan Ali Bridge is added.
7. Many Bug is now fixed.
8. Rangpur City Rebuild.
9. Some Roads make realistic.
10. Minor Improvement.
Note:
*It only works on verison 1.35.x.x*
*Profile is also in download file.*
*Mod Serial are already set with profile*
Credits:
Sultan Mahmud
DOWNLOAD 2.2 GB
New version of Slovakia map for ETS2 game 1.36 BETA
Need to own DLC:
North
France
Italy
East
1. Download.
2. Extract with WinRAR.
3. Go to the mod folder "My Documents, Euro Truck Simulator 2 mod and paste the files"
4.Turn on the game, create a new profile.
5. !Activate, It's a standalone map. You will need to create a new profile, and change the game module from Europe to slovak.mbd.! you can continue with your profile when you played our map previously
6. That is all.
You can find us via FB
https://www.facebook.com/ets2svkmap/
Credits:
/kapo944 / Maťo
DOWNLOAD 544 MB

Fictive map of Italy and France
DO NOT REUPLOAD
DO NOT CHANGE DOWNLOAD LINK
All DLC is needed to run this mod
Tested on 1.35
News:
-Add city Vineto
-Fixed speed limit and add welcome sing in Saina
-Fixed bugs
-Fixed texture views in France
Credits:
HajdaCz, MandyCz
DOWNLOAD 560 MB