Works only at 1.28 of ETS2 and ATS
MAN dealer.
The mod contains:
Two optional fog lights, white and yellow (turn on with rotating light)
Metallic and normal painting
Environmental occlusion
Wheels for painting
Original interior
Sound
Free to edit, just keep credits
If you are going to post on your site, keep the original link
(Sorry for bad English, I'm using the translator)
Credits:
Gambarotto
DOWNLOAD 18 MB

2017 Honda Civic TypeR & Civic FC5
-Two cab options ( civic & typer )
-the vehicles have their own original rims (both original factory's own ratios civic & typer)
-for motor voices available (typer and civic)
-special exhaust sound for the two
-original interior
-Cabin accessory
-Cabin light
-Appears on all brands ( gallery )
-Compatible version 1.26 , 1.27 , 1.28
Do Not Edıt Car !
Do Not Reupload !
Do Not Change Link !
Credits:
BurakTuna24 , Batuhan Narlı
DOWNLOAD 100 MB

> Lightmask
> Real Interior and Exterior
> All animations and indicators are works
> Metallic color
> Toys DLC
> Works on 1.25-1.28
> All dealers
Credits:
Emir Bardakçı, Yelkant Modacı, Çağatay Aksan
DOWNLOAD 47.8 MB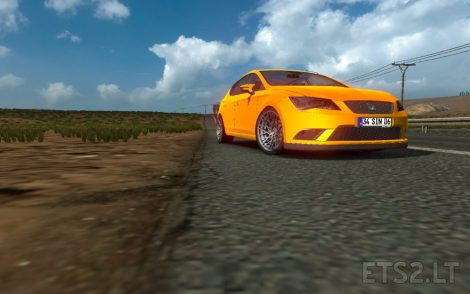 The tool is entirely its own convert!
See this as v1 will soon be v2'si and v1 will eliminate all the errors in the version.
It is forbidden to edit the tool without permission and to play it!
I have contact addresses in the video description, get the permission first!
You can access the main videos of the mod by typing Simulatorist Bey on Youtube …
Tested version: 1.27x
Credits:
Metin Tınaz [Simulatorist Bey]
DOWNLOAD 74 MB

Authentic Austin Mini.
Test in 1.28 version
Available at Iveco Dealer
Credits:
Azox Modding
DOWNLOAD 20 MB

hi
———————————-
Credits: amin.king
———————————–
Version is 1
———————————–
Model for by Jazzycat
———————————–
tested 1.23.x~1.24.x~1.25.x~1.26.x~1.27.x~1.28.x beta
———————————–
no log!
————————————
interior skoda
————————————
Telegram(ID):@Kingaamminn
————————————
Car on all Dealer
————————————
Credits:
amin.king
DOWNLOAD 11 MB