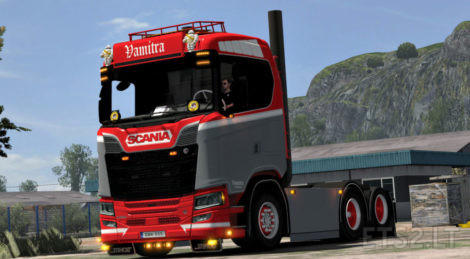 Skin for Scania S low roof.
Not from a real life truck.
Spoiler can be removed with the Tandem addon for Scania Next Gen by Siperia.
Skin for the Abasstreppas wheels included.
Keep the original download link!
Credits:
Dangster
DOWNLOAD 2 MB
Skin for Scania Next Gen S
Paintjob : Sties
Credits:
Crutu Modding
DOWNLOAD 548 KB

dealer volvo GERMANY(nurnberg)
-KPN B11R Sleeper For DBMX GRAND AND PX
-more skins here http://ets2indianbusmods.com/skin-download
-SUBSCRIBE my youtube channel to get notified when new skins are released
-don't re-edit
-don't re upload
-don't change the download link
Mod Owners
BUS MOD -VOlVO DBMX/MAGO
SKIN MOD-IBS ETS 2
Credits:
IBS ETS 2 (YOUTUBE) SOORAJ
DOWNLOAD 5 MB
Hey everyone!
Due I'm currently working on the AustraliaMap, I thought I will release a kinda "merch". This skin has two versions of the Australian police. You WILL need the LATEST Skoda SuperB Mod for 1.33+!
Please make sure to have this mod above the Skoda car.
Enjoy.
Credits:
poland.ball, KiLLer Modding (for template)
DOWNLOAD 22 MB
Includes 67 French-based company skins for trucks only.
Official topic for additional screenshots and comments:
http://forum.scssoft.com/viewtopic.php?f=37&t=215047
Tested on ETS2 1.33.
Credits:
Eskolaite, SCS, ETS2Studio, MDModding
DOWNLOAD 9 MB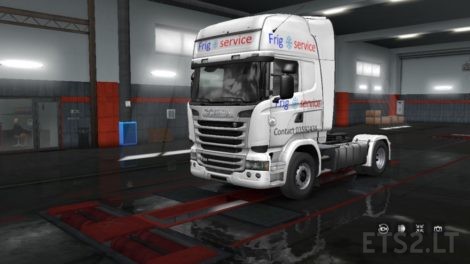 This skin is for Scania StreamLine
And it is for all cabs
Credits:
Flaviu_Gamer12
DOWNLOAD 21 MB