This is a skin for the MAN TGX euro 6 by madster. It's inspired by the real life Lion Pro edition.
what do you need?
– Madsters MAN TGX euro 6, with the XXL cabin.
– select the sunvisor black with text, for the Lion pro edition text.
What makes it look better?
– XBS lazer lights
– Hella auxilary pack
– Boreman ledmarkers
– 50k wheelspack
Please don't reupload this skin, like seriously? just copy my link if you want to share it.
Credits:
Polltrans
DOWNLOAD 1 MB
Scania S NextGen Highroof Martin Snel Skin
This is how a Scania S maybe will look like, if Martin Snel has one, so it is not a real skin,
but like the real painting of Martin Snel's Scania R.
Have fun 🙂
For the best result you need these mods:
-extended sunshield by Samuelswe
-blue sky backbumper by Nixon3D (Paymod)
-sideskirts by MDModding
or
-Jupe Sideskirts for NextGen by 3DMA (Paymod)
Not needed but they look really good
-Roof Tuning and Backwall by ALANG7 (Paymod)
-> Keep in mind, that the Alang7 Mods are not skinnded, but it is very easy, because Alang7 puts a skin.scs
in the file, when you buy it.
Credits:
Bernis Skinworks
DOWNLOAD 273 KB
High quality skin for Mercedes MP4
Credits:
MLT
DOWNLOAD 3 MB
Skin is maded for scania RJL it's tested on latest version of game
respect authors work keep original download link
Enjoy!
Credits:
Alexandar Lone Wolf
DOWNLOAD 383 KB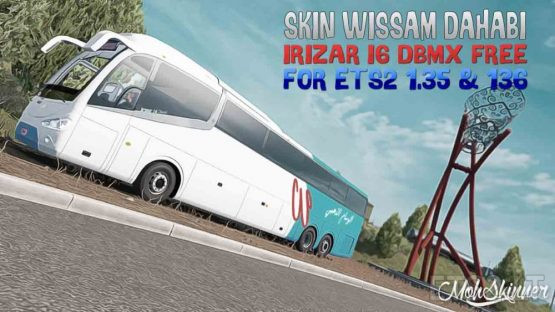 How to add Mod :
DocumentsEuro Truck Simulator 2Mod
DocumentsAmerican Truck SimulatorMod
————————————–
Install mod in Mod Manger :
Install My Pack in Mod Manger
1-Definition
2-Base
3-Skins
4-My skin
Click 2 more And then you will find
that mod was activated successfully
————————————–
Mod Bus Irizar i6 By DBMX
you Need to Download Bus Irizar i6
digitalbusmx.com/DBMX/2019/04/22/irizar-i6-basico-gratis/
————————————–
Version Game :
1.35.X
1.36.X
————————————–
I'm Here
blogspot
https://mohskinnner.blogspot.com/
Facebook :
https://www.facebook.com/MohSkinner/
Youtube :
https://www.youtube.com/channel/UCUOk5y5ZRYgWBW8lTO1kHLw
————————————–
Software :
ETS2 STUDIO
Photoshop cc 2019
————————————–
Credits:
Mohskinner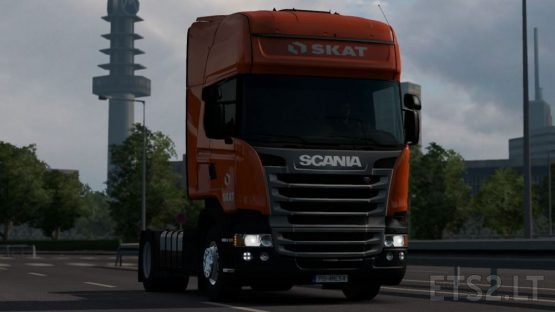 Skin for Scania RJL Skat Logistics
Tested on 1.36
Credits:
Szoszon
DOWNLOAD 21 MB