This is a paintable skin based on the Reuver Transport Scania S. Also compatible with Eugene's Scania S and its low-deck addons by Sogard3. The 50K addons mod is required if you want the lightbox skin!
Have fun! 😉
Credits:
Eugene, Sogard3, TheNuvolari
DOWNLOAD 272 KB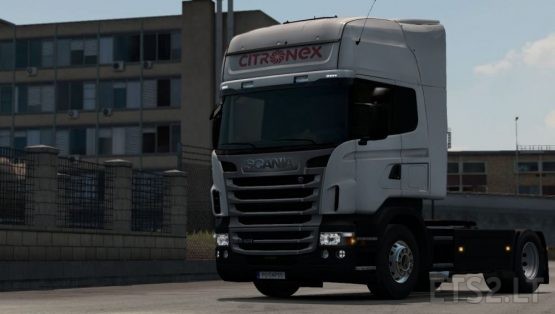 Citronex transport skin for Scania RJl
Tested on 1.36
Credits:
Szoszon
DOWNLOAD 21 MB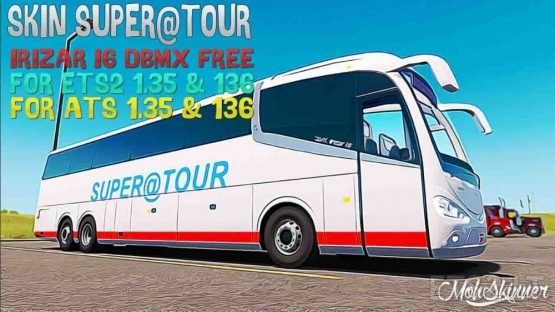 How to add Mod :
DocumentsEuro Truck Simulator 2Mod
DocumentsAmerican Truck SimulatorMod
————————————–
Install mod in Mod Manger :
Install My Pack in Mod Manger
1-Definition
2-Base
3-Skins
4-My skin
Click 2 more And then you will find
that mod was activated successfully
————————————–
Mod Bus Irizar i6 By DBMX
you Need to Download Bus Irizar i6
digitalbusmx.com/DBMX/2019/04/22/irizar-i6-basico-gratis/
————————————–
Version Game :
1.35.X
1.36.X
————————————–
I'm Here
blogspot
https://mohskinnner.blogspot.com/
Facebook :
https://www.facebook.com/MohSkinner/
Youtube :
https://www.youtube.com/channel/UCUOk5y5ZRYgWBW8lTO1kHLw
————————————–
Software :
ETS2 STUDIO
Photoshop cc 2019
————————————–
Credits:
Mohskinner
High quality skin for DAF XF
Paintable
Credits:
MLT
DOWNLOAD 57 KB
Volvo Pendragon skin #prayforAustralia
Credits:
dimsaa
DOWNLOAD 8 MB
Viking skin for the KamAZ-4326/43118/6350/65221 mod from Koral.
Skin only for the Kamaz-6440 model.
For Off-Road is not suitable. (no template).
Credits:
griva74