Works perfectly with DAF by Schumi
Doesnt work on DAF By OHAHA
Credits:
CZmimonCZ
DOWNLOAD 21 MB
SCANIA R 2012 Hawk suiboku art Truck Skin
Credits:
HIRO
DOWNLOAD 21 MB
Paint your truck with Accessio paintjob.
Works with: 1.30.x
Made by l1zzy.
Hope you like it.
Credits:
l1zzy
DOWNLOAD 27 KB
Skin Savikko for Scania S 2016 SCS
Tested in game version 1.30
Need the following mod
50k addons
Scania Next Gen Frontintake Full_Paint
Scania Next Gen Window paint
Credits:
oswald
DOWNLOAD 428 KB

Required mods:
– MAN TGX Euro 6 by MADster
– Ekeri Trailers Pack by Kast
– Addons by 50k
– Wheels Pack by 50k
– Wheels Pack by Abasstreppas
Follow me:
Facebook ➜ www.facebook.com/BepreehSkinworks
Twitter ➜ www.twitter.com/bepreeh
Steam ➜ www.steamcommunity.com/id/bepreeh
Flickr ➜ www.flickr.com/photos/bepreeh
Steam Workshop: http://steamcommunity.com/sharedfiles/filedetails/?id=1329301410
You can support me and my works if you want: paypal.me/bepreeh
Enjoy & happy trucking!
Credits:
Bepreeh
DOWNLOAD 822 KB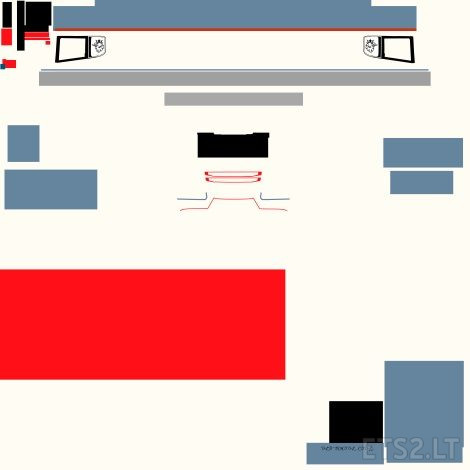 This is a skin for RJL highline. it was inspired by this: https://c1.staticflickr.com/3/2947/15461422315_75a5cf4130_b.jpg
I have included an editable base without the text, so please credit if you ever publicly upload a mod.
Credits:
HelloImPokeman (a.k.a OneRandomPokeman and OneRandomSkinner)
DOWNLOAD 3.5 MB