This is a Skin from A.WIRZIUS from Cologne for the Mercedes Actros MP2 from Valhein.
Tested on Version 1.34
Do not reupload.
Credits:
lkwfahrerfabi
DOWNLOAD 21 MB
I bring to your attention a high-quality skin pack Tigress of three skins for a Volvo truck vnl 2018. All three skins support metallic painting in three different shades.
Test version; 1.34.
Attention! When distributing to other sites, be sure to specify the author's link!
Credits:
Author Karen Grigoryan
DOWNLOAD 18 MB
tested 1.34. …
skin for scania rjl with game Azur lane
Credits:
Danero
DOWNLOAD 21 MB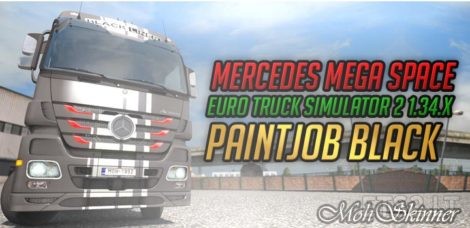 Extract winrar then put the scs file in ↓
My Documents → Euro Truck Simulator 2 → mod folder
Tested 1.34.x
Follow my page :
https://www.facebook.com/MohSkinner/
for more awesome skins & Radios & Horn & Tutorials
Credits:
MohSkinner
DOWNLOAD 195 KB
Skin Sovtransavto for MAN TGX Euro6 truck
Tested 1.34
Credits:
Repin
DOWNLOAD 2 MB
Tested 1.34
10 Skins for new MAN TGX Euro 6
Credits:
vlad1590
DOWNLOAD 3 MB