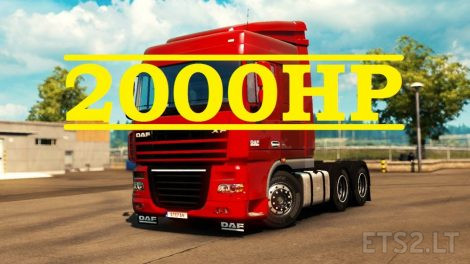 TURBO MX 2000HP for DAF Trucks
– DAF XF
– DAF XF EURO 6
I recommend using this engine at a overweight cargo.
Credits:
Marc25GER
DOWNLOAD 2 KB
5000 HP on all trucks.
Daf XF
Daf XF Euro6
Iveco Hiway
Iveco Stralis
Man
Mercedes Actros
Mercedes Actros 2014
Renault Magnum
Renault Premium
Scania Streamline
Volvo Fh16
Volvo Fh16 2012
Credits:
MarceloJunior06 & Crispy
DOWNLOAD 43 KB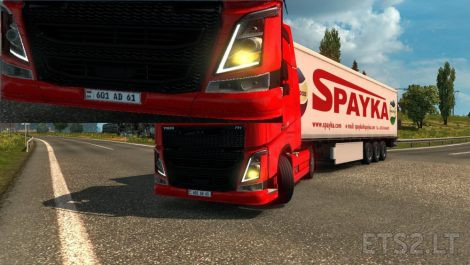 Armenian Car Number in ETS2
Good day 🙂
Credits:
Trucker730
DOWNLOAD 216 KB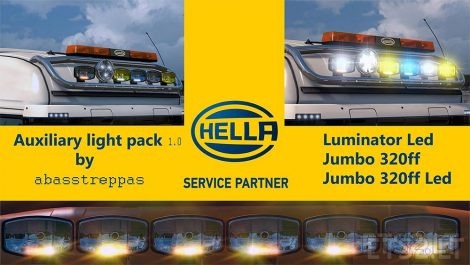 This pack includes:
Hella Luminator Led
Hella Jumbo 320ff
Hella Jumbo 320ff Led
Three versions of "bodies"
Stock black
Chrome
Paint (base_color)
Hella Jumbo 320ff and 320ff Led comes with three different glass color's
Clear
Yellow
Blue
Only Jumbo 320ff Led with clear glass has amber leds
All Jumbo 320ff Led also has a flash led that activates when use of beacon
I have also included a modded version of "no bottomgrill" for RJL Scania RS, which flips the 4 middle hookups around and therefore you can "hang" the lamps there.
All 3D models & flarepack converted in new format.
Clear log!
Mod was tested on latest game version – 1.27
Please, do not repload this mod! Respect my work! I live in a war zone of Donbass and modding gives a small income.Please keep original link if you post it somewhere.
Thank you for understanding! Good game!
Credits:
Conversion & adaptation: Nikola(Konstantin-Donbass) Authors: abasstreppas
DOWNLOAD 9 MB
For those of you who followed the making of the RJL Exhaust here it is! This is an addon for the RJL 4X2 sideskirts. Simply upgrade your sideskirts to 4X2 paint with Exhaust and it will work!
Visit my facebook page for more mods and information.
https://www.facebook.com/zeeuk1/
Note: In Mod Manager keep "RJL 4X2 Exhaust" Higher than the the RJL mod.
Please respect and keep this original download link if you'd like more mods like this.
If you have any problems with this mod please let me know and I will
sort it out for you.
DO NOT RE-UPLOAD WITHOUT MY PERMISSION!
Credits:
Zeeuk1 Modz & Skins/Ziad England
DOWNLOAD 5 MB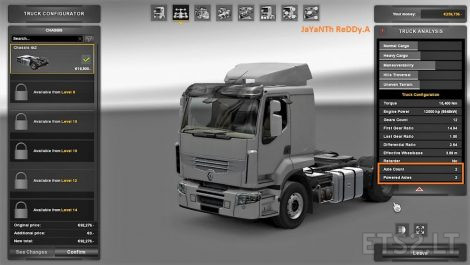 Hello everyone !
Its me again , JaYaNTh ReDDy.A
READ THIS BEFORE DOWNLOADING :
The mod powers the front axle of any truck.
When the front axle is powered by engine , we can have a lot of traction.
It leads in higher pickup.
High acceleration !
It doesnot affect handling.
Originally designed by A.JaYaNTh ReDDy.
DO NOT RE-UPLOAD !
Tested version 1.27.2.3
Verified working in all versions.
So,why are you waiting?
Download it and enjoy !
YOUR FEEDBACK IS VERY IMPORTANT. PLEASE LEAVE YOUR COMMENTS BELOW.
Thank you!
Credits:
A.JaYaNTh ReDDy
DOWNLOAD 139 KB