New in v2.2
– Added spare wheel for MP3 & New Actros.
– Reworked rear fender on New Actros.
– Added chrome/steel/painted fueltanks for New Actros, the painted use the base color of the paintjob.
– Added new spoilers/fenders for New Actros.
– Added shorted spoilers for MP3 MegaSpace cab.
– Fixed number plates icons and added plates for Volvo FH16.
No update for Daf XF 105 in this version!
Adds the raised spoilers.
Cables working!
5 Optionals number plates.
The plastic bumpers for New Actros are not finished, will be in next versions
Credits:
Sogard3
DOWNLOAD 39 MB

drive liftable axle for 6×4/8×4 chassis for Volvo Fh 2012 Scs
Description:
Hi!! This mod makes second drive axle of 6×4/8×4 chassiss of Volvo Fh 2012 by Scs, liftable. It ment to simulate the tecnology made by Volvo in real life for vehicles manufactured after 2016.
Enjoy it!!
Credits:
Scs, Gamma(G Garage)
DOWNLOAD 57 KB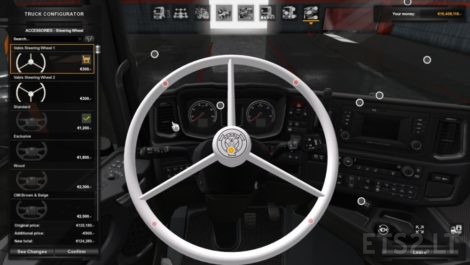 Hello guys! I re-make def file on Scania RJL for Vabis wheel to work with Scania NG!
Tested version: 1.34.x
If you find a bug please contact facebook:
https://www.facebook.com/JunthonTransportAB/?ref=settings
***DO NOT RE-UPLOAD THIS MOD***
Credits:
AddyJ, RJL
DOWNLOAD 63 KB
Vehicle: Scs
Edit: Semih Köseoğlu
Gland: Leti7kedil
Windbreaker: Scs
Other Parts: ???
Works in all Scania galleries.
In the gallery, select Scania streamline.
Choose the Highline cab.
Delete the sun visor and the front mirror in the gallery.
If you have problems with the paint, turn the game off and on.
Version 1.34 and 1.33 runs smoothly.
Credits:
Semih Köseoğlu
DOWNLOAD 63 MB

This mod adds wheels and accessories,
Focusing on the Brazilian style.
There are several combinations of paintable items that are dirty and dusty to add more reality to your experience.
It is compatible with the SCS Software standard wheel accessories and also with the 50Keda and Abbastreppas.
Content:
Wheel Model:
ItalSpeed GT 1 – 3 rear and front variants with plus 3 types of textures clean, dirty and dusty.
Alcoa LvL ONE – 3 rear and front variants with plus 4 variants: Standard, polished, urban dirt and dust.
Steel 22.5×8.25 – 4 rear and front variants.
Alcoa Ultra ONE – 2 rear and front variants: Standard, polished.
Hubs:
Scania 5 series front hubs with 3 variants.
Rear Scania hubs WIP
DAF front and rear hubs with some variants .
Auxiliary Hub with variants.
Tyres:
Good Year Max Fuel LHS and LHD.With 4 variants: Standard, polished, urban dirt and dust.
Chage Log: 0.6.1
-Fixed rear truck and trailers wheels
Chage Log: 0.6
-Re-Worked chrome materials
-Re-Made Alcoa LVL ONE
-Added 2 variants for Alcoa Ultra ONE and LVL ONE
Credits:
Lucas Santana
DOWNLOAD 118 MB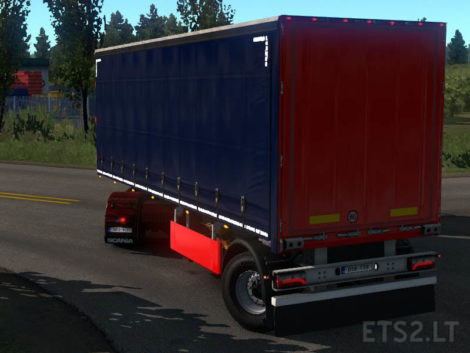 This mod replace the rigid axle for a steering axle on the short 1 axle Curtain Trailer. For ETS2 version 1.33.x and above.
Credits:
NovaMod
DOWNLOAD 70 KB