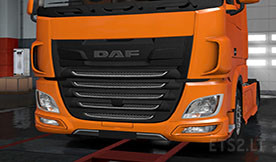 This is the plastic variant of the front badge plate for the Daf XF Euro 6. The company where I work has some Daf's driving around with this plastic variant and painted badge. I liked that more than the standard ones. So this is my version of it. BTW this is only a plastic variant for the Facelift. If you want it for de non facelift, ask me and I will add that to. This version works for 1.32,
Feel free to upload this mod on other site's, but please use the original download link and credits !!
Credits:
Mikoe
DOWNLOAD 102 KB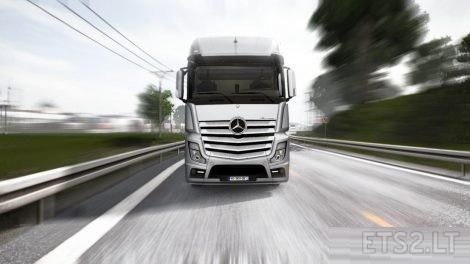 10000 hp Engine for all Truck
sina445
engine 10000 for all truck
A tested Version
1.22
1.32
Credits:
gamer khob
DOWNLOAD 50 KB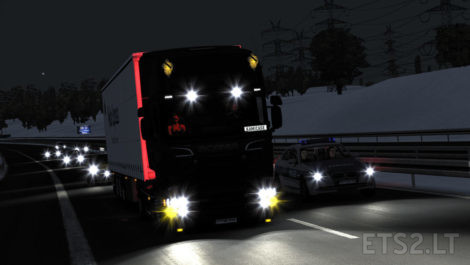 This is my first mod Custom Lights for all scs trucks and various custom trucks.
– Make a real highlight
–Custom light-mask
– Works on Multiplayer or Singleplayer.
– Fixed bugs
–Custom flares
– Fog lights are included with low beam
You can use this mod only with Euro Truck Simulator 2 v1.31.x/1.32.x Open Beta
Reuploading using that link is allowed! Reuploading using a different link is strictly forbidden!
Credits:
Lucie_KZ
DOWNLOAD 5 MB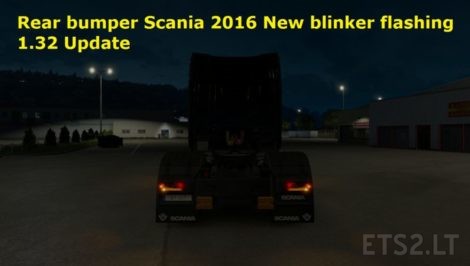 Hello there.
I am from Taiwan.
My English is not very good.
Please forgive me.
This is "Rear bumper Scania 2016 New blinker flashing beta" by MDModding.
Compatible scania 2016 S and R By SCS
I made a change.
Change the blinking seconds to the correct data.
The blinking action is now normal.
Support for 1.32.x
Please enjoy using it.
Thank you!
PS:
The ownership of this module is owned by MDModding.
When you distribute to other websites.
Please keep the credits of the author.
Thank you.
Thanks to MDModding for the good work!
Credits:
SCS Software,MDModding,Xiao_Qunlong
DOWNLOAD 394 KB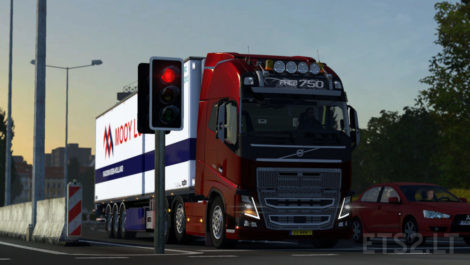 This mod of Powerful Braking Intensity for all Trucks brings you a new experience of Truck driving.
Supported Trucks:
– Scania R
– Scania Streamline
– New Scania R/S
– Iveco HiWay
– Iveco Stralis
– Renault Magnum
– Renault Premium
– MAN TGA by Madster
– MAN TGX Euro 6 by Madster
– MAN TGX Euro 5 (SCS and Madster)
– Mercedes-Benz Actros MP3
– Mercedes-Benz Actros MP4
– Renault T Range by Polatlı Mods Team
– Scania 114L (RJL)
– Volvo FH16
– Volvo FH16 2012
– DAF XF Euro 6 by SCS
– DAF XF 105
Support game version: v1.31(Or currently v1.32beta).
Credits:
scorpio
DOWNLOAD 1 MB

Bottomgrill daf e6 edit me. have fun
Credits:
pcs modding, mdmodding, Indonesian people, scs
DOWNLOAD 9 MB