If you want to make your truck unique try tuning/parts mods. These ETS2 tuning mods provide new visual and technical characteristics. Here you find engines, gearboxes, body parts, lights, stickers and many more parts to make the truck more detailed. Do not forget to see other ETS2 mods.
I fixed all problem in this mod
This mod turns the interior light blue!
Supported tracks
⇓
volvo fh16 2012
scania 2016 R.S
Recommended settings
in config.cfg or console
g_bloom "0.4"
Secondary distribution prohibition!!
Credits:
DAIYA
DOWNLOAD 43 KB
Snow plow moved from b_grill to bullbar
New 2 snow plow with 2 variant ( up and down )
New snowplow attacher
– This mod add in bullbar accesory extension for snow plow.
– 3 variant of snowplow and 2 variant of snowplow attacher
– Mod based on ETS2 1.36v.
– If you share or edit this mod please keep original link and credits
Credits: @Teklic
Credits:
Teklic SCS
DOWNLOAD 12 MB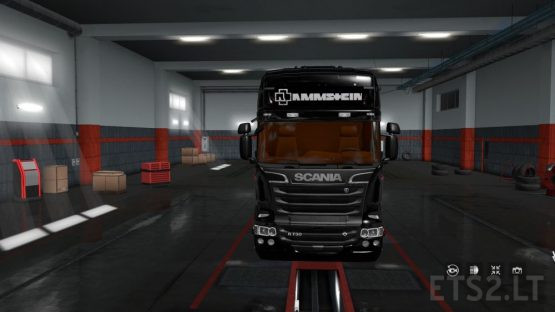 Lightbox Rammstein for Rcania RJL
Credits:
Jules, powerkasi, ZERO922
DOWNLOAD 9 MB
[EN]
Hello, you can add interior lighting to your truck with this mods.
Author(Credit): @mexiumut
Supported Version: 1.36.x and higher
NOTE: Ignore all warnings and force the game to continue.
NOTE2: Actros Tuning Pack, Mighty Griffin Pack and XF Tuning Pack is required.
Installation:
-Download the file below.
-After that, move the SCS files to My Documents > Euro Truck Simulator 2 > mod.
-Run Euro Truck Simulator 2 (SP) via Steam.
-On the profile selection screen, click Mods Manager.
-Double click on the Tum Cekicilerde isik Panosunu Kullanma Modu
-Click the Submit Changes button.
-Log in to your profile.
-Go to Service
-In the main menu click exit.
-Close it SP and switch to MP.
-Click the "Continue" button.
-Log in Multiplayer and select your profile, If he says anything to you Continue button click.
[TR]
Merhaba, Bu mod Actros Tuning Pack, Mighty Griffin Tuning Pack ve XF Tuning Pack paketlerinde olan ışık panolarını diğer tüm çekicilerde kullanmanızı sağlar.
Yapımcı: @mexiumut
Desteklenen Sürüm: 1.36.x ve üstü
NOT: Profilinizi yüklerken gelen uyarıları yok sayın ve devam edin.
NOT2: Actros Tuning Pack, Mighty Griffin Pack ve XF Tuning Pack gereklidir.
Kurulum:
-Yukarıdaki adresten modu indirin.
-İndirmiş olduğunuz .scs dosyasını Belgeler > Euro Truck Simulator 2 > Mod klasörünün içine sürükleyin.
-Steam üzerinden Euro Truck Simulator 2 (SP) başlatın.
-Profil seçme ekranından Mod Yöneticisi'ne tıklayın.
-Tüm Çekiciler İçin Işık Panosu moduna çift tıklayın ve modu aktifleştirin.
-Değişiklikleri Onayla butonuna tıklayın.
-Profilinize girin, Servise gidin ve parçalar bölümünden istediğiniz ışık panosunu takın.
-SP kapatıp MP geçin.
-MP'a girdikten sonra karşınıza bir uyarı gelirse Devam Et butonuna tıklayın.
Credits:
mexiumut
DOWNLOAD 103 KB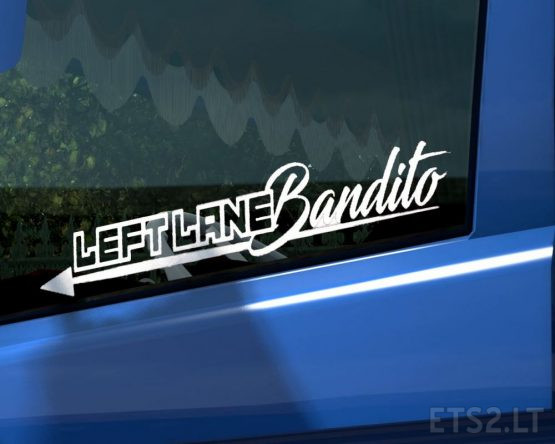 Leftlane bandito for this truck's:
VOLVO FH Classic
DAF XF 105 SCS
DAF XF 105 50k
DAF XF 106 EURO6
DAF XF 106 OHAHA
MB NEW ACTROS
MAN TGX EURO6 MADSTER
MAN TGX SCS
SCANIA R SCS
SCANIA STREAMLINE SCS
SCANIA RJL (R/R4)
SCANIA PUNISHER
Scania S & R 2016
VOLVO FH16 2012
Credits:
_ets2italy_
DOWNLOAD 830 KB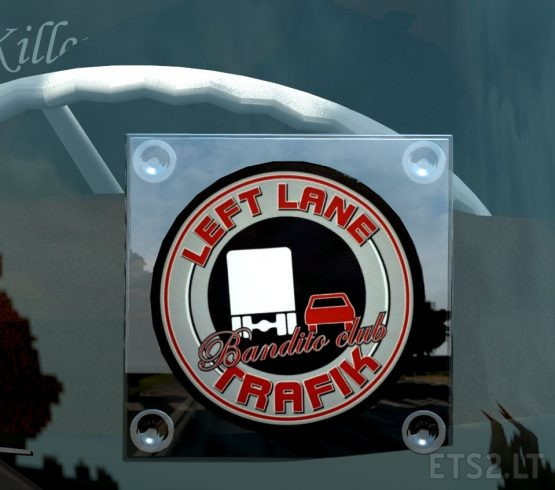 Added support for all trucks, for any missing truck contact me
Credits:
_ets2italy_ ets2_punji
DOWNLOAD 12 MB