You hate when brazilians put brazilian defs, with no icons etc? With full of errors?
I love this trucks since 3 years now, but i have never seen a clean mod of this truck for ETS2…
This mod features :
– Removed useless tuning
– New icons for all accessories!
– New engines, and torque curve and engine icon
– New realistic gearboxes (From 4-series RJL)
– New paintjobs
– Errors Free
– Advance coupling works perfectly
So, here's my edit, hope you will love it! Dont hesitate to test it on YouTube 😉
Don't hesitate to talk to me on Facebook ! : https://www.facebook.com/SeminerioModding/
Next update :
– Licence plate
– More tuning
– DLC cabin fully compatible
[Seminerio Trans Modding]
Credits:
sheppardpat47, RJL
DOWNLOAD 32 MB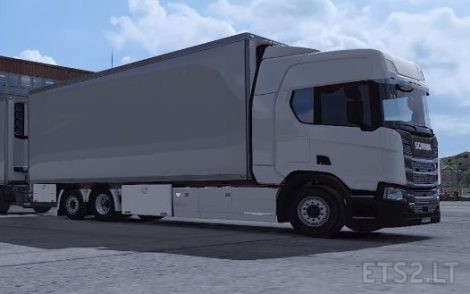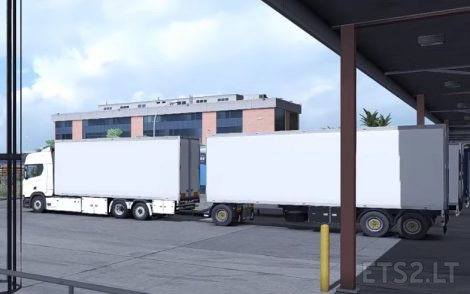 Added Scania R 2016 Model as Tandem.
Added Scania S 2016 Model as Tandem.
14 new Chassis added to Scania R and S 2016 (7 for each Scania)
12 new sidebars (light under sideskirt) added to Scania R and S 2016. (6 for each chassis)
28 new rear fenders, 4 for each chassis. (Black, Black n Paint, Paint, Paint no top)
14 new sideskirts, 2 for each chassis. (Short for closet and long for no closet)
New paintjob code added to all above.
Italy DLC cargo added to all trailers in pack. (25 different cargo types on 63 trailers)
Added Beacon light to the rear of all dolly and tandem coolliner trailers.
Added triangular reflex to the rear of all dolly and tandem coolliner trailers.
Corrected wrong dolly location in single and double LOD files.
Corrected clocks on dolly wheels to match ground and tires better.
Corrected brightness and shineness on chassis closet addon to match cargo box look.
Corrected UV map bug in Sideskirt for Scania Streamline.
by flemming
Credits:
treeguy, flemming
DOWNLOAD 887 MB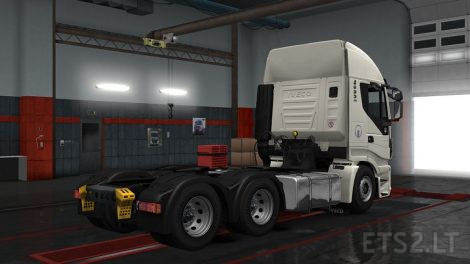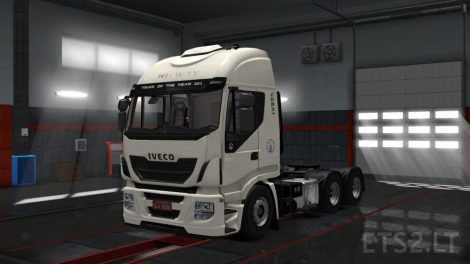 Iveco dealer
Some engines
Chassis
Some gearboxes
Sound
interior
Credits:
Souza SG
DOWNLOAD 73.5 MB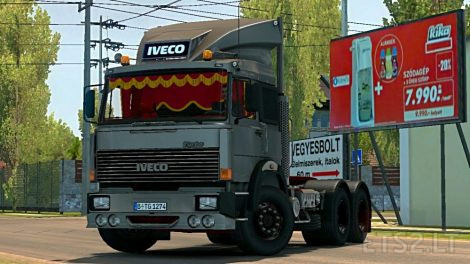 14/12/2017:
Iveco 190-38 Special v1.4.0
-Added chassis 6×2
-Added chassis 6×4
-Added chassis 6×6
-Added powerful engine 750cv
-Several gearboxes
Credits:
JNTGamingHD (Jorgent97), RPIE, Dani Lee, SCS
DOWNLOAD 169 MB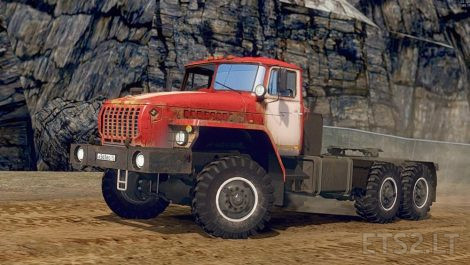 One cabin.
-Two chassis 6×6 (single and with its own load).
-Your sound and wheels.
-Partially DLC.
-Your salon.
Credits:
Lacoste36
DOWNLOAD 148 MB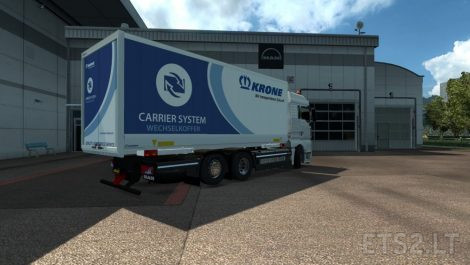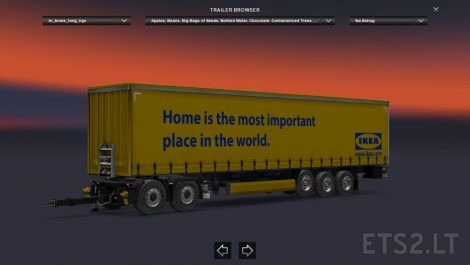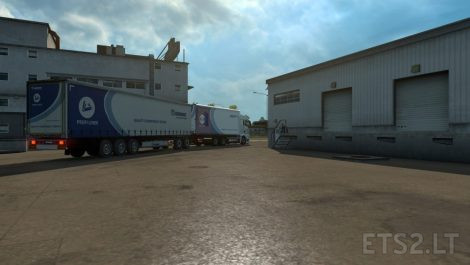 version: 4.9
Standalone trucks, Sold in MAN Dealer shop.
version ETS2 1.30
The current version of the mod and its discussion:
UV Template for all Trailers and containers.
http://forum.scssoft.com/viewtopic.php?f=35&t=242487
What's new in version 4.9
Added: New BDF Trailer (Krone Profi Liner Long with trolley). registered in Scandinavia and Germany.
Added: Empty Trailer Krone with trolley.
Fixed: red glow of the GPS.
Fixed: All Trailers.
Unpack the archive into a folder /MOD/
PLEASE DO NOT CHANGE THE ORIGINAL DOWNLOAD LINK.
Credits:
XBS
DOWNLOAD 95 MB