Hi, today I am releasing my Volvo which I did to PISAREK.
I resigned from Volva in the company so I spend it.
Mod has:
Own interior
Own wheels
Does not change color (need to change dds)
Registration plates on DDS
A good model for different projects, you can paint in the company colors.
Model made from version 1.24
Tested on versions 1.25 / 1.26 / 1.27 / 1.28
If scs does not change anything then they should walk on higher versions.
Have fun: D // Seba
Credits:
Wilku33
DOWNLOAD 65 MB
buy in man dealer
3 Chassis
1 Interior
version ETS2 1.28
This is the second Chinese truck I made. I hope you like it
Credits:
kraen mods
DOWNLOAD 34 MB

>- Merceses Benz Truck Gallery
> – Cabin accessories
> – Paintjob
> – Original Interior
> – 1.28 work
Credits:
KSNLKL_Portakal
DOWNLOAD 143 MB

*July 15 Coup Attempt Skini Added.
*The Windshield Wipers are slightly resolved.
*Passing the Gospel Solved.
*Road Computer Adblue, Gasoline and Oil Pressure Resolved.
*Added Nasi Color.
*Voices are fresh.
*Physics is New.
– DO NOT EDİT
– DO NOT COPY
– DO NOT SHARE WITH YOUR OWN LINKS!
– DO NOT FIX
– NO PERMİSSİON!
– EDİT AND EDİT BANNED!!!
– This production belongs to me!
Credits:
Model: Can SKMN
Wheel: Mert Yilmaz
15 July Impact Initiative Skin Made: Comodore
ETS2 Convert: Comodore
Game version 1.28.x
Credits:
Comodore
DOWNLOAD 59 MB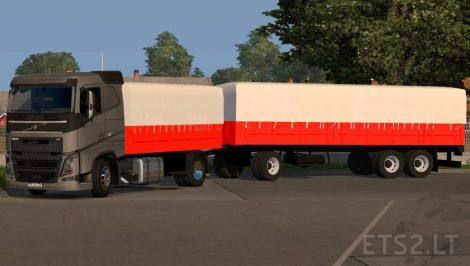 Volvo FH 2016 Edit: Kaku Peralta
-Optional
-Inside
-Original from Fabrica paii !!!
Credits:
Kaku Peralta
DOWNLOAD 42 MB

Improved model
– suggested saddle options have been added
Fixed shadows
– new interior
– option sunroof
– steering wheel selection
– texture of the interior
– modified truck textures
– option painting elements
– spoilers
– Spanner options between axes (6×2 6x …)
– lots of new mounting points have been added
Credits:
Maniek4800
DOWNLOAD 269 MB