– Standalone
– Dealer DAF
– Painting + skins
– Chassis options
– Engine options
– Your wheels
– Tuning
Mod is clean of errors, and no more updates will be given for the truck in future. Remove outdated mods if game crashes. Otherwise, mod works perfectly.
Credits:
Bansheewoj, B4RT, AMT, Fin21, Lucasi, Pauly, Georgiaboy, groningen
DOWNLOAD 168 MB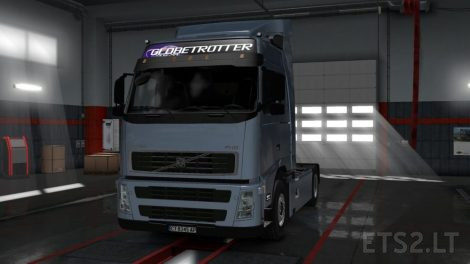 This is reworked version of Emad's Volvo FH12 mod.
Is added:
New paints
New plate number (Bulgarian)
New price of the truck
New standart colour
New names of some parts
Tested and work on 1.30
Credits:
Emad Tofiq, DG22, ScaniaMichl72
DOWNLOAD 152 MB

This is mod for Mercedes MP2, is created for 1.30 game version. It have many tunning option. Is not my mod. I bought it because originally was paid mod.
Credits:
MBActros, Daniel Tenev, ScaniaMichl72
DOWNLOAD 153 MB

Mod replaces the default model of the DAF XF 105
– Redone all chassis
– Added nameplates engines
– Added decals on the side Windows
– Completely redone the interior (so far only EU, UK version will be later)
– Made real-backlit panel and buttons
– Added new tuning (see video)
– Replaced mirrors
Updated v1.1:
– Redone interior (this is the final version of the interior which will be used for UK interior)
– Fixed some dumisa
– Fixed painting of cockpit Space
– Added factory skins for the Super Space cab and Space Plus
Updated v1.5:
– Fixed many errors
– Fixed lightmask
Updated v2.0:
– Added UK interior and tuning for UK interior
– Fixed shadows in your model of truck
Version 2.1:
– The mod is adapted to patch version 1.23
Version 2.2:
– The mod is adapted to patch version 1.24
– Added animation button alarm
– Added animation of buttons lift axle
Version 2.3:
– The mod is adapted to patch version 1.30
– With permission of the author made adaptation mod under Signs on your Truck
– Fixed bugs
– New tuning
– New animations
Supported versions of the game:
1.30.x + DLC DAF Tuning Pack
Allow copy on another forum but keep orginal download link and author! Do not reupload!
Credits:
SCS, 50keda and Schumi
DOWNLOAD 7 MB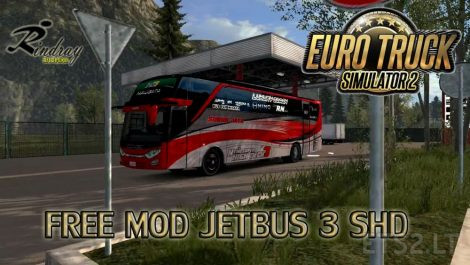 Indonesian bus, one of newest bus in indonesian from adiputro carosery that is Jetbus 3 SHD, with right hand
– 2 interior with 2 anim spidometer Hino RK8 and RN285
– 10 skinpack
– accesories seat
– accecories led
tested in Euro truck SImulator 2 v.1.30
Credits:
Yuli Indrayana
DOWNLOAD 104 MB

Original Interior Comil
Paintable
AO baked
Sound Comil
Works on 1.28.x – 1.30.x
Acquire Dealer Scania
====================================================
NEWS:
– Adapted for 1.30.x
====================================================
Credits:
Mods por encomiendas
DOWNLOAD 43 MB