New camera.
New version of cables.
Added mirrors and bumper from the first version.
Added additional lights on the bumper and spoiler "farm".
Shifted cabin lights.
Prices are close to real.
Native engines with torque curves.
Native gearboxes.
Credits:
JAWA, Stas556, Kriechbaum, Dark_Wolf, _69_mf_, Phantom94, vovangt4, Prime044, Tihonia
DOWNLOAD 270 MB

Changelog 3.2:
updated the anims to work with new rain system.
removed oudated piva dashboard.
fixed interior glass brightness.
improved interior glass reflection.
fixed rear plate position on all chassis.
small rework on interiors.
added old mercedes steering wheel.
Credits:
ValheinXL, Piva, SouthGamer, SCS, Nick Gaykov
DOWNLOAD 92 MB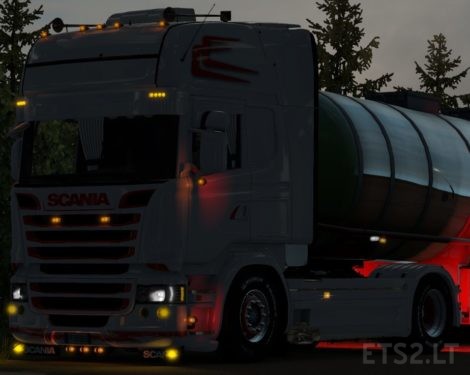 Base: Christian EXE
Rewoek: Aldi (Carrozzeria AP)
Modified: Kiko3D
-Full AO
-Sound Modified
-Work on 1.33
-In the Winrar Archive find also my flarepack
-PMD locked
-In future i can re-publish any upgrade
-i hope you like-
Credits:
credit by: Kiko3D – Aldi ( Carrozzeria AP ) – Christian EXE
DOWNLOAD 170 MB

Dealer fix for "Renault Range T Faca v2"
You can buy this vehicle from Renault dealers.
Place above the original mod in mod manager.
Credits: Burak Tuna
Compatible for: 1.32.x – 1.33.x
For ATS:
https://sharemods.com/96qljlecu6w7/Renault_Range_T_Faca_v2_ATS_fix.7z.html
Credits:
deTbiT
DOWNLOAD 25 MB

Mod is based on the model GAZ-3302 with modifications and the addition of Valdai cabin.
What's new:
3 New chassis
Added new interior
Sound fixed
Tested on version 1.33s
Credits:
Max Masakin, Blinke, Cyril Mladsi, Artem Abbasov, Alexander Kuzmin
DOWNLOAD 768 MB

It was very simple modified but its compatible with original Scania S accessories and accessories mods you can modify with other mods
Credits:
SCS – Nazımcan KÜÇÜKATEŞ
DOWNLOAD 43 MB