ETS2 mods / Euro Truck Simulator 2 mods

ROMAN DIESEL Truck&Trailer 1.36 (MADster, CobraBlue6) fixed by JamesKirk
-Interior
-Sound
-Wheel Cover
-4×2, 6×4
-Skins
-Trailer
etc
Credits:
MADSTER, CobraBlue6, JamesKirk, EVR
DOWNLOAD 59 MB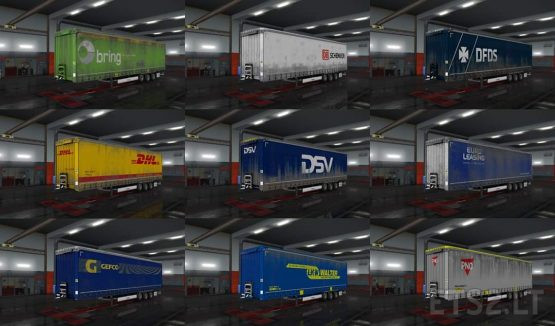 9 Skins for krone Megaliner by Sogard3
Credits:
Juro, Stone
DOWNLOAD 19 MB
FC BARCELONA 2 Own-Trailers Paintjob
Credits:
27C
DOWNLOAD 16 MB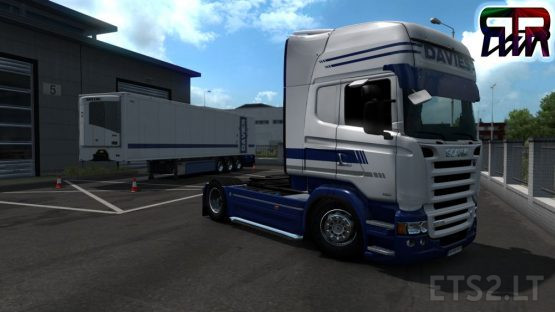 Works only on Topline cabin and SCS Coolliner single trailer.
Enjoy.
Donation link: PayPal.Me/VandallRTR
Reuploading prohibited!
Credits:
tyb33rk,SCS,RJL
DOWNLOAD 397 KB
This mod will add a very long, straight road for speed testing to the Europe map. The road is located near the Austrian city of Klagenfurt and can be accessed from there.
Total lenght: around 14,000m (around 207.000m ingame)
The road has a tilt of around 2%
Including a service, a fuel station and a garage at the lower end, as well as a fuel station in the middle of the road.
IMPORTANT: This Map was built with use of DLC Scandinavia and not tested without it, so it may not run without DLC Scandinavia. Other that that, no more DLCs are required for the map to work.
Have fun driving 😉
Credits:
JulianOxfordModding
DOWNLOAD 86 MB

This Is Hino Ak 1J Mega Mod With 12 Fronts & 17 Backs. All Bugs Are Fixed. 12 Different Front Design And 17 Different Back Are In There. Sounds Are Now Fully Realistic. Looking Glass Lights Are Added In Front Looking Glass. Interior Looking Glass Lights Are Now Working. Realistic Fog Light Added. I Will Add 400 Skin And 100 Stiker On This Mod Very Soon.
Hope That All Guys Enjoy It Very Much.
​PLEASE SUBSCRIBE MY YOUTUBE CHANNEL.
youtu.be/4nFNh9mXRK4
Credits:
Rindray, RS Iqbal, Sultan Mahmud
DOWNLOAD 166 MB