Pack adds in traffic 37 new models of buses with 981 skins (Setra, Neoplan, Volvo, Man, Mercedes-Benz, Ikarus, Scania, Ayats, Irizar, Temsa, Irisbus, Jelcz, Karosa, Caetano).
All standalone, works on any maps.
Compatible with all my packs.
Tested on version 1.35.x
Version 7.3 – added 13 new skins of Polish and Dutch real bus operators.
PS Looking for quality lowpoly 3d models VDL(Bova), Van Hool, Iveco buses.
Credits:
Jazzycat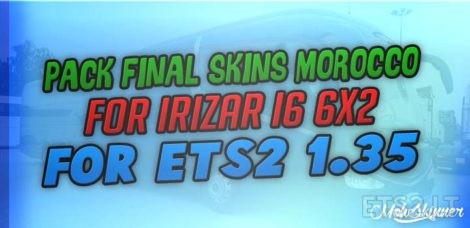 Extract winrar then put the scs file in ↓
My Documents → Euro Truck Simulator 2 → mod folder
Follow my page for more skins & Radios Music:
VK
https://vk.com/mohskinner
Tested 1.35.x
————-
Download Bus Irizar i6 By DMBX
digitalbusmx.com/DBMX/2019/04/22/irizar-i6-basico-gratis/
————–
Install Skin
————–
1-Definition
2-Base
3-Skins
4- My Skins
————–
Credits:
MohSkinner,DBMX
DOWNLOAD 6 MB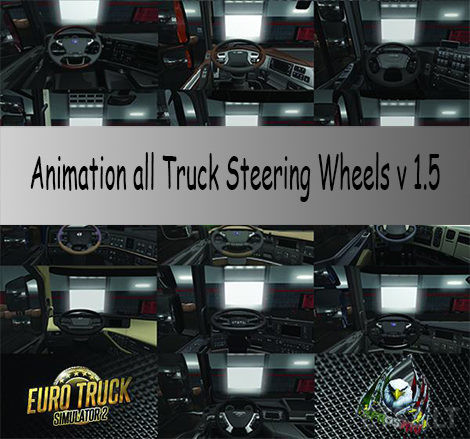 The mod works perfectly with the game version 1.35
Do not re-install the same mod on other platforms with your name, I'll delete your download
Fixed missing textures
there are no errors on log files
Added gear lever animation Iveco Stralis, Mercedes Actros 2009. navigator animation Volvo FH16 2009
MAN TGX
MAN TGX EURO 6
DAF XF
DAF XF Euro 6
Iveco HiWay
Iveco Stralis
Mercedes Actros 2009
Mercedes Actros 2014
Reanult Magnum 2009
Renault Premium
Scania S
Scania R
Scania Streamline
Volvo FH16
Volvo FH16 2012
Credits:
Afrosmiu SCS
DOWNLOAD 12 MB
This is the map mod for Euro Truck Simulator 2, which expands the game
world with detailed map of Balkans.
Warning: From this point forward, you are required to run this mod in DirectX11 mode, otherwise missing textures and errors might appear, which we sadly can't fix.
Requires latest Promods version and all released map DLCs to run. Runs only on latest ETS 2 update, 1.35.
Other map addons (e.g. RusMap, Poland Rebuilding) that are compatible with Promods also work with this mod.
Scandinavia DLC is required to run the addon.
Going East! DLC is required to run the addon.
Viva la France! DLC is required to run the addon.
Italia DLC is required to run the addon.
Beyond the Baltic Sea DLC is required to run the addon.
Changelog:
Compatibility with ETS 2 version 1.35
Bug fixes and other improvements
New features:
Croatia:
– Zagreb
– Osijek
– Slavonski Brod
– Virovitica
– Donji Miholjac (scenery village)
Bosnia and Herzegovina
– Brod
– Doboj
Serbia:
– Sremska Mitrovica
– Novi Sad
– Subotica
– Zrenjanin
Hungary:
– Kecskemét
Slovenia
– Koper
Albania
– Durrës
Mod manager order if you're using Promods and Rusmap:
Project Balkans Definition Package
Project Balkans Map Package
Project Balkans Assets Package
ProMods+RusMap Connection
RusMap Map Package
RusMap Model Package
ProMods Definition Package
ProMods Map Package
ProMods Media Package
ProMods Models Package 2
ProMods Models Package 1
ProMods Assets Package
RusMap Def Package
Credits:
grega, volan123, GamerHacker, Jazzycat, Danculovic012
DOWNLOAD 63 MB
This is a small skinpack featuring 24 skins for Krone MegaLiner 2017 by Sogard3.
REQUIRED MOD: https://forum.scssoft.com/viewtopic.php?t=260235
List of the skins:
– AirTruckSea (DK)
– Aldo Transport (PL)
– Astra Trans (CZ) + a skin for Scania R by RJL
– BÁBOLNA Sped Kft. (H)
– Beijer Transport & Logistics (NL)
– BT Transport (SK)
– Dakar-Opava Spedition (CZ) + A skin for Volvo FH2012
– Door & Door Trans Kft (H)
– EBG Plastics (CZ)
– Ebner Logistics (D)
– Frode Laursen (DK)
– Grand Company International Spedition (PL) + a skin for Volvo FH2012
– Geodis Transport (H)
– Grupo S. Luis (F) + a skin for Renailt Magnum
– HCS Spedition (DK)
– Jaro Transit (CZ)
– LEMAN Transport (DK)
– Patinter Transport (P) + a skin for MAN TGX E6 by Madster, Daf XF E6, Mercedes Actros MP4
– S. C. Sanex Com s.r.l. (RO)
– Sió-Trans (H) + a skin for Renault Magnum
– Supernova Intertrans (H) + a skin for Mercedes Actros MP4 and Volvo FH2012
– Tci Cardoso & Irmao + a skin for Mercedes Actros MP4
– Trans-Sped (H)
– Transtira (LT) + a skin for Mercedes Actros MP4
Tested on 1.35.
Happy trucking! 😉
Credits:
Sogard3, Thomas Raoult, TheNuvolari
DOWNLOAD 13 MB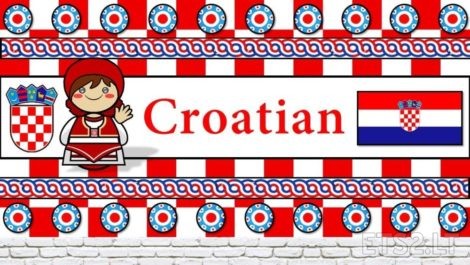 Croatian voice for navigation.
Voices are used by Waze navigation.
Credits:
Antonijo Maric
DOWNLOAD 1 MB