This is a remake of a default Volvo FH16 2012 by SCS Software with tons of new stuff added,
such as new bumpers, sideskirts, roofbars. New engines and transmissions, reworked chassis,
reworked headlights and many more
You can also make own painjobs using provided template.
Custom decals described in decals.txt
Truck replaces default Volvo FH 2012, also trucks in quick jobs are modded, both EU and UK
Showroom models are new aswell
Changelog: 28.03.2017
– fix bugs
http://forum.scssoft.com/viewtopic.php?f=35&t=185292
Credits:
Eugene, SCS, DANZ, AlexeyP, Piva
DOWNLOAD 132 MB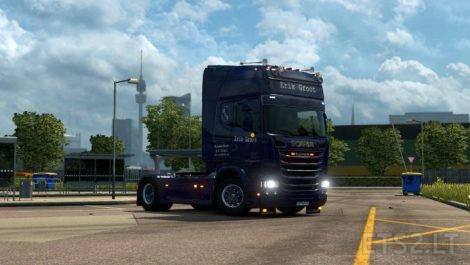 Scania Rjl Erik Groot for tested on 1.27
Credits:
LDP
DOWNLOAD 5.4 MB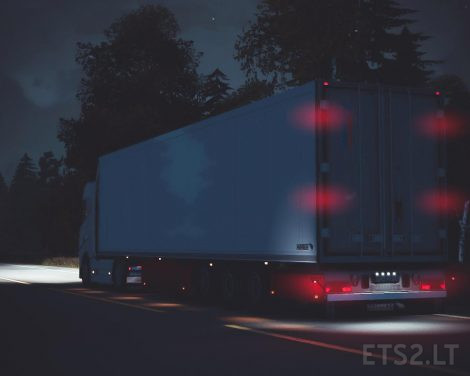 Hello!
Standalone with 2 different Loading
Catch the trailer, skated with him for a long time … mb will go to 1.27 mb and not)
At 1.26 should
Shoals are … because. The floor of the trailer was collected by drunk
Credits:
Mikhail Chernov
DOWNLOAD 52.3 MB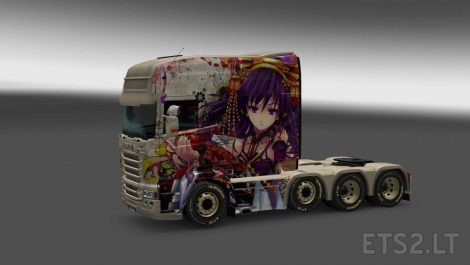 This is my first skin for rjl longline
Credits:
Greg
DOWNLOAD 2.5 MB
This mode is still in beta, please don't reupload.
Credits:
Christyan
DOWNLOAD 5.4 MB
This mod simulates mild winter weather and environment
Features
Random grey sky, misty and sunny weather
Darker lighting and skies during rainy weather
Darker nights
Improved rain
No thunder or lightning
Leafless vegetation
Winter daylight hours
Appropriate temperature readings
No thunder and lighting
No harvesters
Old vegetation types replaced by new ones across maps
Compatibility latest version: 1.27
Works with Promods, Rusmap, TSM, MHA and many others.
Compatible with all map DLCs.
Changes in 2.6
Updated for 1.27
Place Mild Winter above sound mods in Mod Manager to remove summer sounds like insect noises.
Recommended settings
HDR: Enabled
Vegetation Detail: High
Grass Density: High
Important!!
Mild Winter is a weather and graphics mod so other weather and environmental graphics mods should be disabled.
Mild Winter should be given a HIGH priority in Mod Manager.
Credits:
Grimes
DOWNLOAD 283 MB