This is the map mod for Euro Truck Simulator 2, which expands the game
world with detailed map of Balkans.
Requires Promods 2.2 and all three map DLCs to run. Runs only on latest ETS 2
update, 1.28.
Other map addons (e.g. RusMap, Poland Rebuilding) that are compatible with Promods also work with this mod.
Scandinavia DLC is required to run the addon.
Going East! DLC is required to run the addon.
Viva la France! DLC is required to run the addon.
Changelog:
Compatibility update for ETS 2 version 1.28.x
New features:
Croatia:
– Zagreb
– Osijek
– Slavonski Brod
– Virovitica
– Donji Miholjac (scenery village)
Bosnia and Herzegovina
– Brod
– Doboj
Serbia:
– Sremska Mitrovica
– Novi Sad
– Subotica
– Zrenjanin
Hungary:
– Kecskemét
Mod manager order if you're using Promods and Rusmap:
Project Balkans Definition Package
Project Balkans Map Package
Project Balkans Assets Package
ProMods+RusMap Connection
RusMap Map Package
RusMap Model Package
ProMods Definition Package
ProMods Map Package
ProMods Media Package
ProMods Models Package 2
ProMods Models Package 1
ProMods Assets Package
RusMap Def Package
Credits:
grega, volan123, GamerHacker, Jazzycat
DOWNLOAD 60 MB
Trailer is Kraker Walkingfloor with 3 types of trailers. Standard, scandinavian type and with tail-lift.
+ B-train trailers and 34m full double with NTM dolly. Main mod dont have any restriction where the doubles spawn.
Inside the downloaded pack you will find addon folder, there are 3 files.
Doubles in scandinavia only(b-train in all scandinavia only and 34m trailers in Sweden only)
Doubles in promods allowed countries(34m restricted to Finland only)
NTM Dolly steeraxle(If you want the dolly to have steeraxles)
!!!!Addons must be placed above the main mod!!!!
-Game version 1.28.xx
-Standalone
-Advanced coupling
-Trailer lift axle
-Steer axle
-Company paintjob system
-Animated braces
-Ai Traffic
-LOD Models
Latest changes for v1.4
-NTM Dolly added with lod and brace animation.
-34m double trailers added
-4 New skins for the double trailer added (custom_paint_job)
-added VBG hook for the trailer
-Added new signs for the trailers, 25m and 34m roadtrain
Trailer: Kast
New skins: Nordisch
Wheels: Bora
B-link trailer wheels: Abasstreppas
Shadow tweaks: Abasstreppas
Credits:
Kast, Nordisch, Bora, Abasstreppas
DOWNLOAD 34 MB
hello
this is a free camera in euro truck simulator 2
work in mp
best for take pictures
download it and use and enjoy
with training and activation help
thanks for download
ATTENTION:
DO NOT RE UPLOAD
Credits:
SCS
DOWNLOAD 260 KB
This mod aims to replace UK road signs in ETS2 with more realistic versions.
** CHANGES CAUSED BY THIS MOD **
– Corrected UK 30mph signs
– Replaced all 60mph signs with 'National Speed Limit' signs
– Replaced the UK 'No Waiting' sign with no U-Turns (the no waiting sign is hardly ever used in the UK, yellow kerb lines are used instead)
– Replaced all other UK street signs and dangerous bend chevrons with more accurate versions
– UK Speed cameras are now yellow on all sides
– Replaced UK roadworks speed signs with clearer more accurate versions
– Replaced all UK city entrance signs
– New UK gas station 'price boards'
– Replaced UK border 'drive on left' and speed conversion signs
– Replaced all UK 'small road navigation' signs (arrow direction signs not on motorways)
Credits:
Phil Bean
DOWNLOAD 5 MB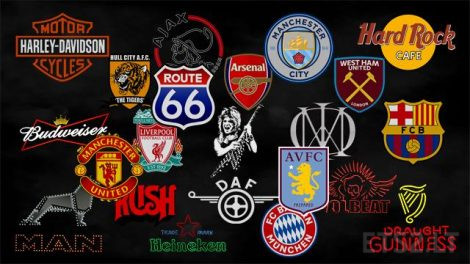 This is my first mod Custom Emblems & Custom LED Emblems for all scs trucks. It is fully standalone, nothing is replaced.
If you find a nice logo that you want in your truck you can request that, so I can see what I can do for you. I do not always have time to do it right away, so sometimes patience. If you have a custom truck, please pass the truck model and I will add it to the definitions.
Last update note v1.7
Small improvements existing emblems
Added 3 new emblems.
Aston Villa FC Emblem
Aston Villa FC Emblem LED
Manchester United FC Emblem
Manchester United FC Emblem LED
Route 66 Emblem
Route 66 Emblem LED
Tested 1.28.xx
Compatible with all scs trucks
Scania RS (RJL), Scania T (RJL), Volvo FH16 2013 (Ohaha)
You need Cabin Accessories DLC
Credits:
Braakie
DOWNLOAD 8 MB

Hello I want to offer you my I Love My Truck package
The package is located
↓↓↓
Skin on Scania r from (RJL)
Trailer schmitz SKO from (TZ Rommi)
Garages from SCS (Only for large garages)
I hope you enjoy it just like me!
Please keep the original download link !!!
Credits:
Honza_CZ, TZ Rommi, SCS
DOWNLOAD 89 MB