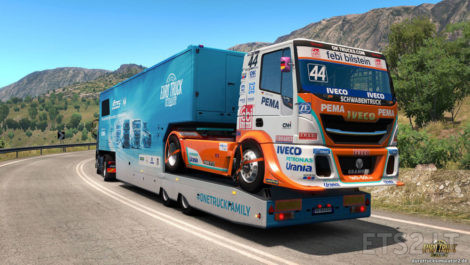 Hey there!
I created the te,mplates for ya, every is set in the correct folder, sample-mod is also included.
Greets!
https://www.facebook.com/StrobelisBastelBox/
https://dastrobel.jimdofree.com/
Credits:
SCS, DaStrobel
DOWNLOAD 61 MB
Skin available for all types of Krone DLC trailer types and changed the Krone tires with some BFG Goodrich ones, also works with every other Wurth skin uploaded by me, enjoy.
These mods are (and will be)always free, but if you would like to keep me more up at night (or like these mods, or whatever other reasons) you can help me by donating at PayPal.Me/Vandall RTR , thanks.
PS: ANY other links besides this one posted here is mod stealing so please respect my work and don't copy, edit or reupload it, thanks again.
Credits:
tyb33rk,SCS
There are several types of chassis and tuning of Iran.
It has two cabins and a deadly chassis.
Works in all versions
You can buy it from Volvo
Credits:
EuroMods
DOWNLOAD 52 MB

profile map brasil total 11 for 1.34 by rodonitcho mods
Credits:
rodonitcho mods
DOWNLOAD 8 KB
Mod adds trucks to base of companies! Trucks change, their position also changes! Works with mod Animated gates in companies! In the mod manager connect above mod Animated gates in companies!
Version 1.01:
– Added company
Must have DLС Schwarzmuller
Allow copy on another forum but keep orginal download link and author! Do not reupload!
It is forbidden to spread on truck-sim.club
You can support my work if you want, it's up to you:
WebMoney:
E995344387655
R145068611496
Yandex:
410012631986334
Credits:
SCS, Schumi
Additional tuning for Scania T by RJL.
Adds …
Light bars
Kenguryatniki
Bumper protection
Rear bumpers
Cable back panel
Taillights …
STAX wheels
Credits:
griva74