View Mods Categories >>
This is my fashion as my name is and the first thing I do
Credits:
Zen12
DOWNLOAD 6 MB
I offer you; Combo Skin Pack; Monica Bellucci truck Volvo Vnl670. The skin quality, supports the metallic paint, in three different shades. Your choice. Trailer autonomous, registered in traffic in orders agencies and in the gallery. Name trucks "Chocolate apricots, pomegranate (fruit) and Pepsi Cola." Mass; 35-33-45-20-tonnes.
Test version: 1.30.2.2s
Attention! When distributing to other sites, be sure to specify the author's link!
Credits:
Author, Karen Grigoryan
DOWNLOAD 8 MB
Rebonjour à vous tous! Après la mise à jour du dépôt de Paris, je vous propose la mise à jour du dépôt de Lille, où j'ai corrigé les panneaux et également la hauteur de l'asphalte du dépôt qui maintenant est au même niveau que la route!
Re hello to all! After the update of the warehouse of Paris, I propose you the update of the warehouse of Lille, where I have corrected signs and too the heigth of asphalt of the warehouse which is now at the same level as the road!
Credits:
Ficfic
DOWNLOAD 435 KB
V3
– cleaned up excess garbage
– New rear lights
– New registration
– New wheels
– New cargos
Credits:
XardoniK, MateuszATe, DRON4ik194, 50k, MRD_Husky.
DOWNLOAD 26 MB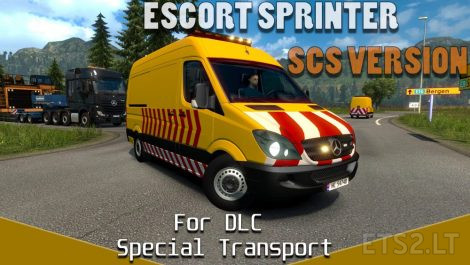 Mod changes the original DLC escort vehicle and replaces it with a Mercedes-Benz Sprinter scs paint
Please do not re-upload the file
Because it harms our work
If you edit keep the credits
I hope you like the mod and good game
Credits:
Rafael Costa, Edson Teles and Nportegies
DOWNLOAD 5 MB
1 add 2 new cities (total 19)
2 FIXED bugs
3 completely rebuilt – reworked map
4 optimize to version 1.30 & 1.29
5 like, If you want to grow the map
6 added new dangerous roads 🙂
Original Author: Rodrigo Crocco
Reworked by: Mods4you
Rodrigo, thanks for permission to edit your works!
I hope you enjoyed it 🙂
If map not works try disable all mods, or create new profile!
Credits:
Mods4you, Rodrigo Crocco
DOWNLOAD 195 MB