ETS2 mods / Euro Truck Simulator 2 mods
Pack adds in traffic truck+trailer combo with skins of 812 real companies.
All standalone.
Works on any maps.
Tested on 1.36.x
Compatible with all my packs.
Skins: TerRay, ScaniaLAD, IJ's Mods, AJFV1998, Millsyb, Speedy66666, harry, Sky76, JE80, Trucker2011, KHAOS-XX, RCPHiL, S&S-Skinning, Fred_be, Woody, nportegies, Repin, BartvHam, Barttt, ThreeGlavModz, MaxLowe, Freddy Jimmink, Elitesquad Modz, Zoso, Bluemanc, stewowe, Toft-N, Sparrow, DHL, SISL, indian56, radar, Josiesomething, Oswald, Rudy, steini, senator07, lucianandrei, 19vvv05, ryaskins, n.velickovic, ed101, Slenderhun, Futrzaczek99, Farmerbeavis, eskolaite, kriistof, ECdesign, Dragan007, Stephana Stephen, Campinges, DavyBerto, DrRossi, DaviD_SRB, klunk, Bayun4ik, A.Mikhaylov, Pirelli81-HUN, Zeros, Fabry85, onurkull, sagittariusjr, Sogard3, TheNuvolari, KoviqkS, SilvaTrucker, R3AP3R, Roman71, Lost Virtual and others.
Version 9.6 – added new companies: Gokbora International Transport, Erhan Travelers International Transport, Enco Transport, Emiroglu Transport, Sostmeier Transport & Logistics, Brucherseifer Transport+Logistik, ICOM transport, Indeka Transport Spedycja, Szklomal.
Credits:
Jazzycat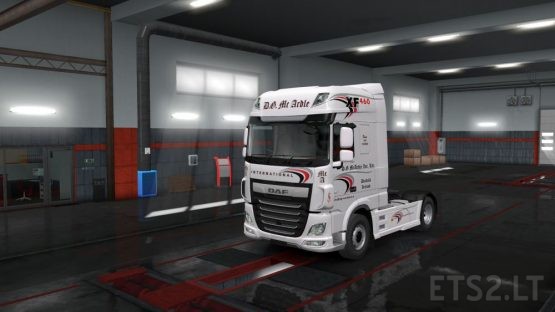 A DG McArdle Daf Euro 6 skin
Just a small tribute to Ned Kelly Ireland who drove this truck for real all over Europe
Check out his Youtube channel
Credits:
SwissTony
DOWNLOAD 242 KB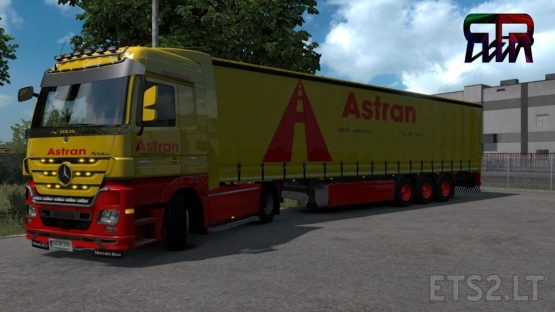 Paintjob works with Actros Tuning Pack too (but it's not mandatory) and the skin for the trailer is only for the SCS profiliner, enjoy.
Donation link: PayPal.Me/VandallRTR
Credits:
tyb33rk,SCS,ETS2Studio,The Redneck Ram,paint.net
DOWNLOAD 310 KB
CHANGELOG
___________________
Updated for 1.36 game version
Credits:
trzpro, Klolo901
DOWNLOAD 31 MB

CHANGELOG
____________________
Fixed wipers
Credits:
trzpro
DOWNLOAD 155 MB
I have to apologize because it is the wrong skin from bud spencer trailer wa hope you still have fun with it
Credits:
Don-Karlo
DOWNLOAD 32 MB