ETS2 mods / Euro Truck Simulator 2 mods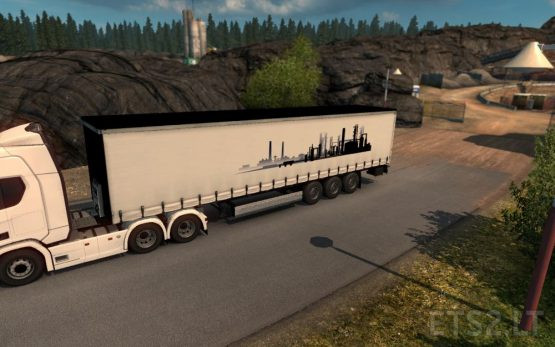 Adds a trailer to the game with the skin "Manufacture"
Weight – 20000 kg
Tested on 1.36.x version
Credits:
fight000
DOWNLOAD 13 MB

Kinematic Reshade offers some changes in the visual section of the game so that you can enjoy a more realistic and pleasant experience in your travels.
It reduces the fogging and blurring effect of the game, increases the contrast between light and shadow and balances the colour for a more natural feel. In addition, the subtle use of chromatic aberration takes the level of detail to another level, both day and night.
Details and more information in the official website:
http://www.centostudios.com
Do not reupload the file and keep the link to the web!
Credits:
Cento Studios
DOWNLOAD 254 KB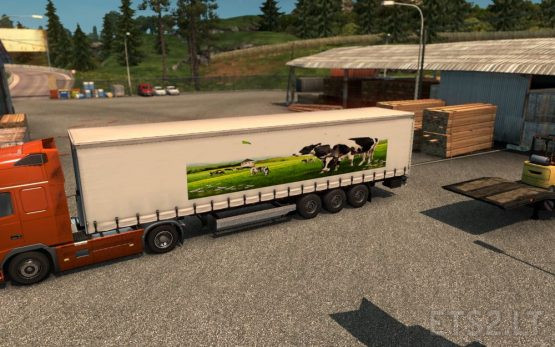 Adds a trailer to the game with the skin "Milk"
Weight – 17000 kg
Tested on 1.36.x version
Credits:
fight000
DOWNLOAD 13 MB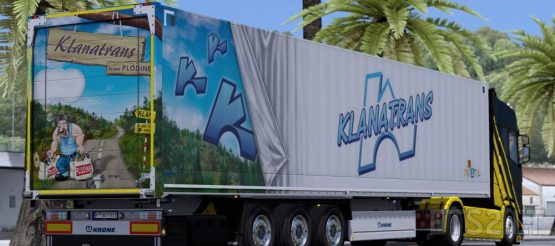 Mod has no errors
Works Only on Krone Dryliner
Have Fun!
Credits:
Sike
DOWNLOAD 43 MB
This modification adds REGISTRATION PLATES to Renault T and its compatible with all types of chassis.
If you want to change reg plate go to /vehicle/truck/kacperkwc/registeration_plate.dds
Tested on 1.36
Enjoy 🙂
Follow my fanpage to get fresh updates:
☆ Facebook: KacperKWC – facebook.com/kacperkwc
I allow this modification to be shared only with the original link to the modification.
Credits:
KacperKWC
DOWNLOAD 10 MB
Hello this is addon for Scania R/S registeration by KacperKWC
If you want to change reg plate go to /vehicle/truck/scania_2016/tablica.scs
Enjoy 🙂
Follow my fanpage to get fresh updates:
☆ Facebook: KacperKWC – facebook.com/kacperkwc
Credits:
KacperKWC
DOWNLOAD 16 MB