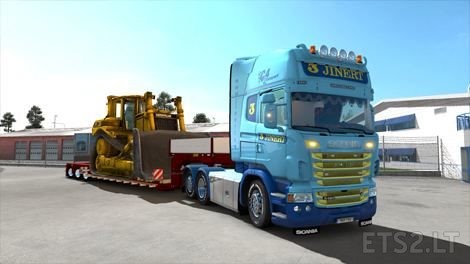 Hello guys! I made this skin for Scania RJL
It's C4 Transport from Sweden.
Hope you guys like it
Facebook: https://www.facebook.com/JunthonTransportAB/?ref=settings
*** PLEASE DO NOT RE-UPLOAD***
Credits:
AddyJ
DOWNLOAD 43 MB
Euro Truck Simulator 2 European Logistics Companies Paint Jobs Pack updated to version 1.1!
What's new with v1.1
*MAN TGX Euro 6 added in the pack.
*Scania R & S 2016 adapted to the new paint jobs system.
General Description
It is a paint package covering all the trucks in Euro Truck Simulator 2, including 44 of the world famous European logistics companies. You can color your vehicle with giant real European logistics companies.
The locks are opened in 3th level and they are purchased for € 3000.
Companies in the pack: Adar Trans, Alisan Logistics, Arcese, Arkas Logistics, Bansard, Barth+Co Spedition, BLG Logistics, Bollore Logistics, Borusan Logistics, Bring, Bulung Logistics, CEE Logistics, Ceva Logistics, Ceynak Logistics, CS Cargo, Culina, Dachser, DB Schenker, DFDS, DHL, Ekol Logistics 4.0, Elmas Group Logistics, Enco Istanbul Travel and Transportation, Etis Logistics, Gebrüder Weiss, Hareket Project Transportation, Havi Logistics, Hellmann, Hermes, Horoz Logistics, Kita Logistics, Logwin, Mars Logistics, Max Bögl, Netlog Logistics, Norbert Dentressangle, Omsan Logistics, Palletline, Reysas Logistics, Sertrans Logistics, TNT, Turkish Cargo, Willi Betz and Wincanton.
Credits:
Sinagrit Baba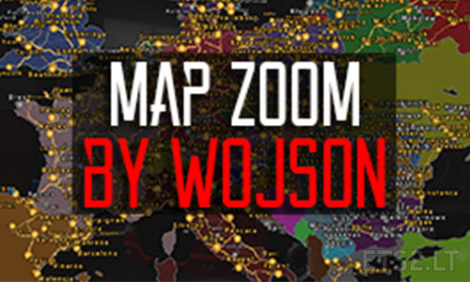 Map Zoom MOD!
Helpful with map compilations!
Works with ProMods, RusMap, PolandRebuilding etc.
Credits:
wojson
DOWNLOAD 96 KB

[1.34][NO DLC IS REQUIRED] Rotterdam Brussel Highway with Calais Duisburg Road Interchange v2.2
Current version: 2.2
Compatible Game version: ETS2 1.34
Creator: EG0611
This mod removes old ugly intersection at Rotterdam~Brussel A1 Highway with Calais Duisburg road junction and it places hand made, brand new and better intersection. This map mod is not dependent on map DLCs. It can be played with NO DLCs or with every DLCs. This mod is not compatible with ProMods map and any other map mods that require ProMods to play with.
Changelog:
v1.0
– First Release
v1.1
– Fixed misspelled "Bruxelles".
– Fixed misplaced elevated navigation sign from Duisburg to Calais direction.
– Fixed ugly median metal barriers with concrete barriers.
v1.2
– Compatible upgrade to ETS2 1.28
– Speed limit signs are improved
– Some other minor visual changes
v2.0
– Compatible upgrade to ETS2 1.30
– Complete rebuild of intersection with new assets and materials
– Performance improvements
– Better signage, better traffic flow
– Minor and major visual changes
v2.1
– ETS 1.32 Support
– More roadsigns are added
v2.2
– ETS2 1.34 Support
– Added some road markings
Credits:
SCS, EG0611
DOWNLOAD 2 MB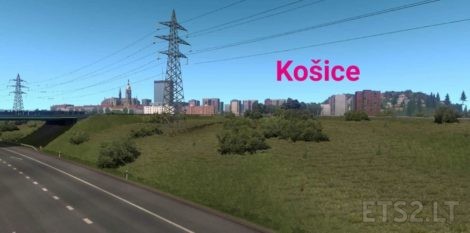 ACTUALIZATION V.13B!!!! 😀
– Rebuilded Košice 🙂
– Map is for version 1.34
!!!!!!!!!!!!!!
I'm going to make FULL VERSION of this map for 5€ from version V.15, and DEMO for free!!!! If you pay ONCE you will have this map for a lifetime or EVERY UPDATE for 2,50€
CONTACT ME ON FACEBOOK and I give you PayPal and you will be in community SVK MAP by KimiSlimi FULL on Facebook
FACEBOOK: https://www.facebook.com/SlovakiaMapByKimiSlimi/
PAYPAL: https://paypal.me/SVKMAPKimiSlimiFULL
OLD DEFINITION OF MAP:
It's New Slovakia Map with all of Europe countries. You will need expansion – ETS 2 Going East and Baltic Sea.
INCLUDED:
– 24 New Slovakian Cities (Humenné, Snina, Vyšná Jablonka, Roškovce, Hostovice, Michalovce, Trebišov, Poprad, Nitra, Trenčín, Kysucké Nové Mesto, Považská Bystrica, Šaľa, Nové Zámky, Stará Ľubovňa, Sabinov, Brezno, Rimavská Sobota, Čierny Balog, Holíč Korytárky, Giraltovce, Galanta, Diakovce, Fekišovce)
– 4 New Slovakian MiniCities (Svidník, Ružomberok, Zvolen, Trnava)
– 3 Old SCS Slovakian Cities (Bratislava, Banská Bystrica, Košice)
– 2 New Ukraine Cities (???????, ??????? ????????)
– 1 New Croatia City (Zagreb)
– 2 New Slovenia Cities (Kranj, Dolnja Počehova)
– Real Slovakian Roads and Signs (with some road changes)
– For version 1.33.2.19!!!!
– Thanks For Downloading!!!!
HOW TO DOWNLOAD:
1. Download from this website
2. Open europe.rar
3. Copy europe.scs to folder: mod
4. Enjoy and Play!
(The map is called europe, because it's maked to europe.mbd)
FACEBOOK for NEW INFORMATIONS!!!!
https://www.facebook.com/SlovakiaMapByKimiSlimi/
QUESTIONS:
[email protected]
[email protected]
Next Update 4.3.2019
Credits:
KimiSlimi
DOWNLOAD 468 MB

Mod adds 3 Wielton trailers to game, for purchase in ownable.
– Curtain
– Chemical tank
– Dumper
Templates in arhive
Allow copy on another forum but keep orginal download link and author! Do not reupload!
It is forbidden to spread on truck-sim.club
You can support my work if you want, it's up to you:
WebMoney:
E995344387655
R145068611496
Credits:
SCS, Schumi, TZ Rommi