View Mods Categories >>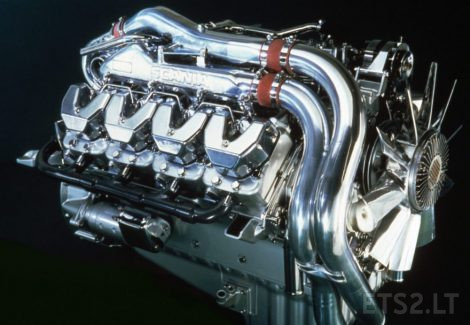 This V8 Sound runs ( Patch 1.30.x ) on:
SCS Standard R and Streamline / All new R & S
Scania T and T4
4 Series and RS from RJL
Naategal
S730 from HomerS
Credits:
adi2003de, kriechbaum and many more
DOWNLOAD 15 MB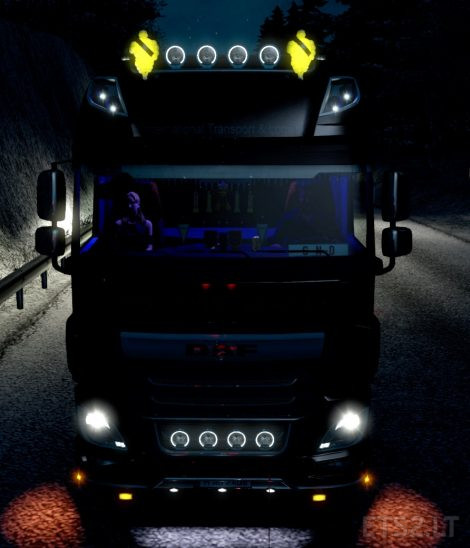 the 6 cylinder sound runs from patch 1.30 on the following vehicles: All SCS standard trucks!
Scania RS R4 T and T4 by RJL
MAN TGX By Madster
MAN TGX2010 by XBS
50 Keda DAF XF
Volvo fh2012 ohaha
Volvo FH 13 + 16 Classic by Ohaha
FIX: the Sound wasn´t runnin on the greater Engines by the new Actros. For now the Mod should work on every Engine and Truck on the List above.
Credits:
adi2003de, kriechbaum and many more
DOWNLOAD 11 MB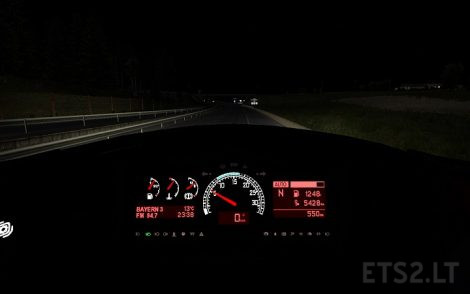 2018-03-19
Another one custom dashboard with optional interior and sound.
Dashboard contain engine brake, parking brake, low air, low fuel and damage indicators (red flash ball for both).
Highly recommended use this dashboard with dark interior (included in pack).
Also add custom truck stock sound (SCS sounds with a bit updated).
Credits:
Piva
**Extract the folder
**Then put it into Documents > ETS2 > mod
Works on:
1.30.2.2
* Respect the download link *
– DO NOT REUPLOAD
– DO NOT CHANGE LINK
If there is any problem/ recommendation please contact me at:
https://vk.com/mohzik
More Skins Mods ici Here
http://meladifi.blogspot.com
Credits:
Melafdifi
DOWNLOAD 2 MB
It's a trailer for cars and vans.
Hook height must be 0.35 (for modders).
Compatible with most car & van mods.
Fixed & adapted to work on ETS2 1.28-1.30.x
Deactivate advanced coupling.
A lot of cargos and load/unload places.
Credits:
SmellyCat, Unknown
DOWNLOAD 4 MB
**Extract the folder
**Then put it into Documents > ETS2 > mod
Works on:
1.30.2.2
* Respect the download link *
– DO NOT REUPLOAD
– DO NOT CHANGE LINK
If there is any problem/ recommendation please contact me at:
https://vk.com/mohzik
More Skins Mods ici Here
http://meladifi.blogspot.com
Credits:
Melafdifi
DOWNLOAD 3 MB