Trailer Truck Racing Transporter of the Word Event of "Trucks One Truck Family Event"
Trailers Ownership, Replaces the origin Truck transporter game.
Credits:
Factor Gamer BR
DOWNLOAD 12 MB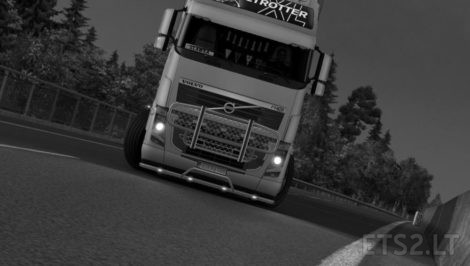 Updated under the latest patch
Correction of the course of the cabin and suspension (mini fix)
Credits:
Maniac Of Sound
DOWNLOAD 334 KB
Pack adds in traffic 360 new AI cars:
Mercedes-Benz A(W169), C(W202, W203, W204), E(W124, W210, W212, W213, S212), S(W220, W221, C217), R, ML, G, CL, CLK, X, GL, CLA, CLS, GLC, Vito, Vario, Sprinter(903, 906)
BMW 1(E82, F21), 2(F87), 3(E36, E46, E92, F80), 4(F82), 5(E34, E39, F10, F11), 6(E63, F13), 7(E38, E66), X1(E84), X3(F25), X5(E70, F15), X6(E71, F16)
Audi 80(Avant), 100(C4), A1, A2, A3(sedan), A4(B5, B6, B6 Avant, B7, B8, B8 Avant), A5, A6(C5, C6 Avant, C7 Avant), A7, A8(D2, D3, D4), Q7
Volkswagen Touareg, Golf(2, 3, 4, 5, 6, 7), Polo, Fox, Beetle, Scirocco, Passat(B4 Variant, 5, B6 Variant), Lupo, Up!, Bora, Jetta, Crafter, Corrado, Transporter(T4, T5), LT, Amarok
Renault 19, Kangoo, Laguna(1, 2, 3), Fluence, Scenic(II), Master, Master Cargo, Clio(I, II, III, IV), Espace(III, IV), Megane(II, III), Twingo, Trafic
Fiat Panda, Fiorino 3, Freemont, Punto Evo, Multipla, Albea, Palio, Brava, Barchetta, Ducato (Camper, Van), Coupe, 500
Alfa Romeo 145, 147, 155, 156, 164, Brera, Mito, GT, Giulia
Citroen C1, C2, C6, C8, Nemo, Berlingo, Xsara Picasso, XM, DS3, DS4
Peugeot 106, 107, 108, 206(Hatch, cc), 207, 307, 308, 406, 508, 605, 607, Partner, Bipper
Seat Leon('03, '10), Ibiza, Arosa, Altea, Toledo
Dacia Logan, Duster, Sandero, Lodgy, Solenza
Skoda Octavia I, Superb, Yeti
Opel/Vauxhall Vectra C, Astra(F Caravan, G Caravan, J Hatch, Caravan), Omega A, Zafira, Insignia(Sedan, Wagon), Meriva, Agila, Corsa(D, E)
Porsche Cayenne, Panamera('09, Sport Turismo '17), Macan
Ford Focus(1, 3), Mondeo Wagon, Scorpio(I, II), Transit'10, Galaxy, EcoSport, Fiesta, Ka
Bentley Arnage T, Continental GT, Bentayga
Land Rover Discovery(2, 3), Freelander(I, II), Evoque, Range Rover
Smart Fortwo
Maybach 62
Rolls Royce Wraith
Saab 9000, 9-3('02,'08), 9-5
Volvo 850(sedan, wagon), 940, S60('04, '11), S80, V40, V60, C30, XC90
Jaguar XJ(X350), XE, F-Pace
Aston Martin Cygnet
Maserati Quattroporte, Ghibli, Ghibli II
Mini Cooper Roadster, Clubman
Lancia Delta, Thema
FSC Zuk A-11
FSD Nysa 522
FSO Polonez Caro Plus, Atu Plus, Kombi, Truck Plus, 1500
Toyota Corolla, Yaris('99, '08), Aygo, Prius, Avensis, Land Cruiser 200, Hilux
Lexus IS(XE10, XE20, XE30), CT200h, GS350, RX, LS460
Subaru Legacy(05, 10), Forester, Levorg
Honda Jazz, Civic('94, '04, '07, '15), Accord, CR-V, CR-Z, Insight
Mazda 2, 3, 6('06, '08, '15), 626, Premacy, Xedos6
Suzuki SX4, Liana, Swift
Nissan Micra('11, '17), Primera(P11 Wagon, P12 Sedan, Wagon), Juke, Leaf, Murano, Patrol
Mitsubishi Colt, Lancer(VIII, IX), Pajero, Outlander, L200
Hyundai ix20, i30('07, '17), ix35, Getz, Santa Fe, Veloster, Genesis Coupe
Infinity Q50
Daewoo Lublin 3
Kia Sportage, Carnival, Soul
Chrysler PT Cruiser
some trailers for cars
police cars for 11 countries
All standalone, works on any maps.
Included real 3D logos for default cars and about 600 skins for different vans.
Models of other authors: Dacia Logan (Srele), MB Vito, W210, VW Passat B5, Renault Kangoo (Alexx_Os), Alfa Romeo Brera, Mito, Audi RS5, RS6 Avant, VW Golf 6 (Serj999), some skins by IJ's Mods.
Compatible with all my packs.
For version 1.33.x, 1.34.x
Version 9.7 – added Mercedes-Benz S-Classe(C217), Porsche Panamera Sport Turismo '17 and 2 new car trailers.
Credits:
Jazzycat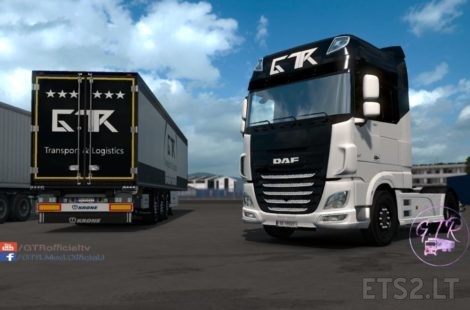 Hello my friends
——-
Skin Pack Transport & Logistics for DAF XF Euro 6 106
and Standard Trailers & Trailer dlc krone coolliner
——-
Tested: ETS2 1.34
——-
My channel on Youtube: http://bit.ly/2tC0Qbt
My page on Facebook: http://bit.ly/2GHx7Y7
——-
PLEASE DO NOT REUPLOAD.
If you want to share it please show some RESPECT and use original link
Credits:
GTR
DOWNLOAD 2 MB

-Mods Some Features-
Slot Bumper
Slot Bumper
Slot Fenders
Slot Mixer Coating
The car has been converted to ETS2 from the beginning.
You can buy the vehicle from the IVECO gallery.
NOTE: Buy the tool by clicking "Go to the Selected Gallery".
People who help: Metehan Bilal, Erdem Kuzey, Samet Arıkan, Harun Aras, Musa Çakır, Ensar Karyağdı, Digorlu Umut, Yasin Çalım, Nazımcan Küçükateş, Alp Bey
Mod Maker: Semih Köseoğlu
Credits:
Semih Köseoğlu
DOWNLOAD 9 MB

Mod Version: 1.34
Features:
Credits: Hüseyin Karadana
Fix: Samet Arıkan
available in all gallery
Credits:
Hüseyin Karadana
DOWNLOAD 58 MB