View Mods Categories >>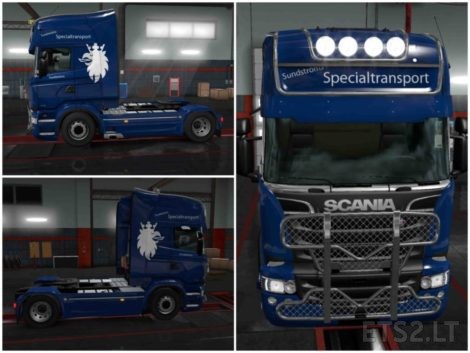 * Winrar or 7Zip *
– Extract the folder
– Then put it into Documents > ETS2 > Mod
Tested :
1.30
* Respect the download link *
– DO NOT REUPLOAD
– DO NOT CHANGE LINK
If there is any problem or recommendation please contact me at:
My Page 'VK'
https://vk.com/mo7xmc
My Page 'FB'
https://www.facebook.com/Mo7xmc-1885368788150634/
My Channel 'Tube'
https://www.youtube.com/channel/UCl_fD5O6QmV8GzJWmQw_mzw
Thank you for downloading.
Enjoy
Credits:
M.E.M.E.A
DOWNLOAD 242 KB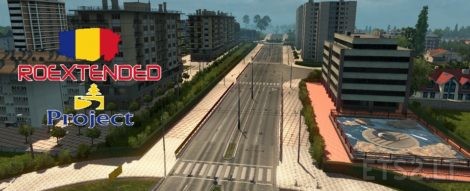 ENGLISH
LOG 1.7
general log:
-new traffic signs – special romanian and serbian characters and cyrillic for Bulgaria – all signs
-cyrillic names for Bulgarian cities
-removed tobj and npot errors, 100% clean log (if you have errors check other maps)
-reworked textures on some materials
-eliminated 50km/h speed limit on two signs (radar and rovigneta)
-as usual, many updates in main map materials, landmarks etc.
-city of Ribnita (Rep.Moldova) and connection to Chisinau
-NEW road and ferry connections for both versions
premium add-on log:
-The city of Tiraspol (Rep.Moldova) and Odesa (Ukraine)
-ferry connection from Odesa
-new company for Chisinau (out of the city)
-bad road textures in some places (warning – you can be thrown of the road at high speed!)
-more than 1000km in road connections between Chisinau, Odesa, Tiraspol and Galati.
-new border points between Romania, Rep.Moldova and Ukraine.
-no new profile, map recache needed.
ROMANA
LOG 1.7
log general:
-semne de circulaţie noi – diacritice şi litere speciale sârbeşti şi caractere chirilice pentru Bulgaria.
-nume chirilice pentru oraşele bulgăreşti
-au fost înlăturate toate erorile tobj şi npot, log curat 100% (dacă aveţi erori e din cauza altor hărţi).
-texturi refăcute pentru câteva materiale.
-s-a eliminat limita de viteză de 50/h impusă eronat de două indicatoare neutre (radar şi rovignetă)
-ca de obicei, s-au mai adus îmbunătăţiri hărţii principale
-oraşul Rîbniţa (Rep.Moldova) şi legătura de drum cu Chişinău.
-conexiuni noi de drum sau feribot pentru ambele versiuni
log premium add-on:
-Oraşele Tiraspol (Rep.Moldova) şi Odesa (Ukraina)
-conexiune feribot de la Odesa
-companie nouă pentru Chişinău (în afara oraşului)
-texturi de drum accidentat pe unele segmente (atenţie – la viteze mari poţi fi aruncat de pe drum!)
-peste 1000km de drum nou ce leagă oraşele Chişinău, Odesa, Tiraspol şi Galaţi.
-puncte de frontieră noi între România, Rep.Moldova şi Ukraina.
-nu trebuie profil nou, doar se reface cache-ul la prima încărcare.
NO Project Balkan or Eastern Express compatibility
YKS fixes provided
Road/ferry connections provided
Problems? Questions?
We have support page and a mail for this
[email protected]
Credits:
Arayas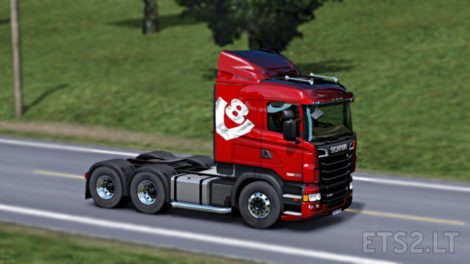 Today I will releasel my Realistic open pipe sound with real sounds taken from real life videos
* Compatible With All SCS Software Trucks
Installation:
Copy to folder: Documents Euro Truck Simulator 2 Confirm the replacement
* I test only on v1.31 ! (Error on older version can happen)
Regards,
Credits:
camilaSG
DOWNLOAD 5 MB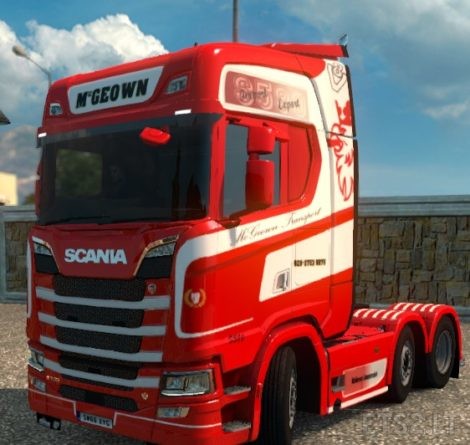 new gen s high roof skin for McGowan tranport
Credits:
h1ggs skins
DOWNLOAD 777 KB

Tested on 1.31!
New skin for Scania RJL from company Argman. Changes included in skin: orange glass on beacon by 50keda to white, silver S-U-P-E-R texture to white, chrome details on sideskirts to lightblue, lightbar under sideskirt from chrome to painted.
Important info! All changes listed above are part of this skin, for proper work you need to put skin in mod manager on top. You have been warn, that changes listed above affect all RJL Scanias, not only this Argman skin.
Required mods
– [RJL] Scania R & Streamline Modifications
– [axelrol] Krone Profiliner
Recommended mods
– [powerkasi] Scania RS Addons
– [powerkasi] Light & Accessory
– [50keda] addons
– [50keda] Wheels Pack
Specially created for
– Topline cabin
– 4×2 chassis
!!! Please don't edit and reupload without my permission !!!
Enjoy 🙂
You can support my work if you want, it's up to you 🙂
https://www.paypal.me/Zyrtell
Credits:
Roman71
DOWNLOAD 3 MB
This mod will add a number of new transmissions as well as include reconfigured versions on the original transmissions that SCS has on trucks. Transmissions for the following trucks are included: Mercedes-Benz, Scania and Volvo.
I do apologize some users that haves MAN, Iveco, DAF or Renault as their favourite truck and that this mod doesn't include any changes to their transmissions.
I made this mod for M-B, Volvo and Scania as they seem to be the 3 most favorite truck brands in the game, and the rest of the trucks will have more options in future versions. My plan is to first make the transmissions compatible with the base game trucks and then for truck mods.
And no, I will NOT make a transmission mod, which will give you 400km/h or above top speed, because that would be extremely ridiculous and pointless, since the thing in this mod is realism.
For the differential and gear ratios, I have used manufacturer-specific PDF sheets, that I have found from the Internet.
The mod will include the following transmissions;
Mercedes-Benz (works on both Actros trucks):
– PowerShift G330-12 (12-speed, with and without retarder)
– PowerShift G280/G281-12 (in-game default, slight changes made to the gear ratios)
– PowerShift G280-16 (16-speed, with and without retarder)
Scania (works on both R-series trucks):
– Opticruise GR875 (8-speed, with and without retarder)
– Opticruise GRSO925 (in-game default, reconfigured gear ratios)
– Opticruise GRS905 (14-speed, with and without retarder)
– Opticruise GRSO905 (14-speed, with and without retarder)
Volvo (works on both FH-series trucks):
– VTO2814B (14-speed, with and without retarder)
– i-Shift ATO3512D (in-game default, reconfigured reverse gear ratios)
Changelog v2.6:
– Reconfigured and added an Optidrive transmission for both Renault trucks
– Re-configured differential ratio on Actros MP4 and MAN TGX
Most of the transmissions will have 4 reverse gears, just like their real life counterparts. Some of them has really high speed in reverse, but who would go 80km/h backwards?
On the Scania transmissions, when you hit the first gear, you will see the letter "C", which means it has crawler gear for steep hill starts or muddy grounds, and two of the boxes will have gears 1L to 6H on manual versions and the original 1-12 for automatic transmissions. This one does not apply to the Opticruise GRSO925 transmission, because it's either hydraulic manual (meaning, that you only have to press clutch if you stop or change gears from D to R) or fully automated.
The engine revolutions are between 900-1200 RPM at 85 km/h speed, depending on truck and gearbox. This will give you very low total fuel consumption of your trips, even they're long.
Credits:
mbman212 (author),LoaderSaints (technical support),CrazyTrucker (testing); conversion: Terg
DOWNLOAD 752 KB