ETS2 mods / Euro Truck Simulator 2 mods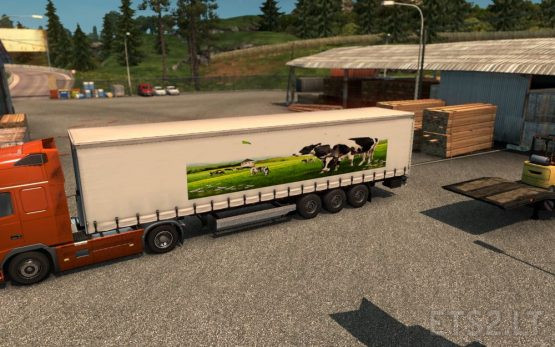 Adds a trailer to the game with the skin "Milk"
Weight – 17000 kg
Tested on 1.36.x version
Credits:
fight000
DOWNLOAD 13 MB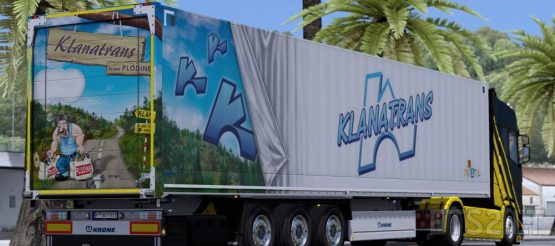 Mod has no errors
Works Only on Krone Dryliner
Have Fun!
Credits:
Sike
DOWNLOAD 43 MB
This modification adds REGISTRATION PLATES to Renault T and its compatible with all types of chassis.
If you want to change reg plate go to /vehicle/truck/kacperkwc/registeration_plate.dds
Tested on 1.36
Enjoy 🙂
Follow my fanpage to get fresh updates:
☆ Facebook: KacperKWC – facebook.com/kacperkwc
I allow this modification to be shared only with the original link to the modification.
Credits:
KacperKWC
DOWNLOAD 10 MB
Hello this is addon for Scania R/S registeration by KacperKWC
If you want to change reg plate go to /vehicle/truck/scania_2016/tablica.scs
Enjoy 🙂
Follow my fanpage to get fresh updates:
☆ Facebook: KacperKWC – facebook.com/kacperkwc
Credits:
KacperKWC
DOWNLOAD 16 MB
Mercedes Actros MP5 Edition 1 paintjob
for Mercedes Actros MP4
——————-
If you have some trooble with that, check the forum
https://forum.scssoft.com/viewtopic.php?f=37&t=283189
Credits:
sagittariusjr
DOWNLOAD 71 KB
Eurolines skin for Setra S416 GT
Bus: https://ets2.lt/en/kassbohrer-setra-416-gt-hd/
Credits:
Abdullah Zengin, SilentStealth
DOWNLOAD 16 MB