View Mods Categories >>
Juventus v2 Skin for Scania RS Longline Truck
Test version: 1.31
I wish you a pleasant game!
When you distribute to other sites, keep the author's link
Credits:
Aleksandro
DOWNLOAD 21 MB
This is full save game of Ets2 v1.31. You can download it and enjoy full save game. 99.99% explored . All garage are bought and level is 55. So Please Share It
Credits:
Ahmad Raza
DOWNLOAD 16 MB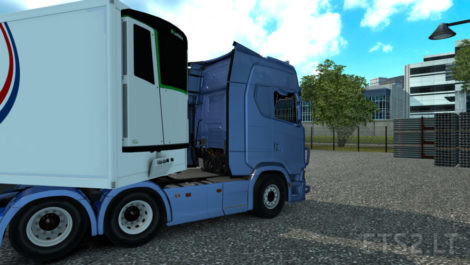 Today I will releasel my Air Ride
* Press "u" to move up or to move down
* Works only for Scania S
Installation:
Copy to folder: Documents Euro Truck Simulator 2 Confirm the replacement
* I test only on v1.31 ! (Error on older version can happen)
Regards,
Credits:
camilaSG
DOWNLOAD 2 MB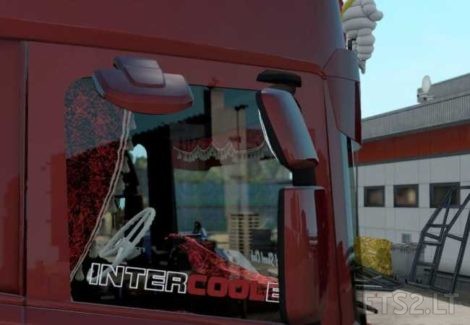 This is re-texture danish style from original mod Animated side curtains for Scania Next Gen by oq37, suitable for S series and R.
thank you for oq37, has made this great mod!
Game version: mod tested on version 1.31.
Credits:
oq37
DOWNLOAD 5 MB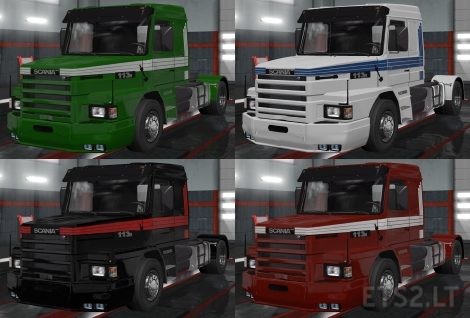 Original 3 Series Stripes for the Scania 113H Torpedo by STM.
Base colours and the colour of the stripes are changeable!
Credits:
doexpectnothing
DOWNLOAD 63 KB
Pack adds in game 49 new models of overweight and flatbed trailers (different trailers by Fliegl, Wielton, Kassbohrer, Krone, Goldhofer, Nooteboom, HRD, Estepe, Langendorf, Galtrailer, Chmzap, Maz, Nefaz and others), 265 new cargo, 110 traffic trailers.
New cargo added to companies for all popular maps.
All standalone.
Works on any maps.
For version 1.31.x
Compatible with all my packs, except trailers and cargo pack.
Included english and russian versions.
For english version you must have in mod folder two files:
overweight_trailers_and_cargo_pack_by_Jazzycat_v7.3_base.scs
overweight_trailers_and_cargo_pack_by_Jazzycat_v7.3_eng.scs
If you want overweight trailers in traffic put in mod folder file:
overweight_trailers_and_cargo_pack_by_Jazzycat_v7.3_traf.scs
Attention! This pack is part of my Trailers and cargo pack. Don't use them together!
Version 7.3 – added some new cargo for overweight and flatbed trailers.
Credits:
Jazzycat