Tested on 1.27!
New skin only for Scania RJL T from company Vlastuin. Powerkasi Trux Light Bar definition for Scania T roof included.
Recommended mods
– [RJL] Scania T Mod
– [powerkasi] Scania RS Addons
– [powerkasi] Light & Accessory
– [abasstreppas] lights
– [50keda] Wheels Pack
Specially created for
– Topline cab
– 4×2 chassis
!!! Please don't edit and reupload without my permission !!!
Enjoy 🙂
Credits:
Roman71
DOWNLOAD 320 KB
Pack trailers Schmitz performed in variants of colorings companies for the carriage of goods
Test version 1.27
Credits:
Melicov, estom, regwin
DOWNLOAD 12.7 MB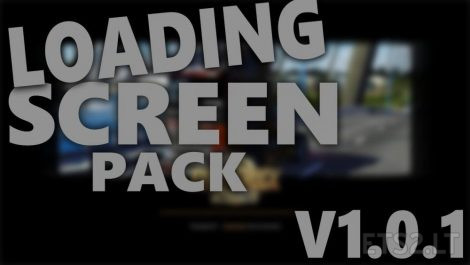 This mod adds new loading screens to the game, There are real trucks on the loading screens such as Renault, Scania, Iveco, Man, Mercedes etc. The reason I decided to make this mod is that the original loading screens are pretty boring so I changed them to real ones.
There are 16 loading screens in this pack and there is more to come in the upcoming updates.
Happy Trucking 😀
Credits:
Kacperth Workshop, SCS Software
DOWNLOAD 7.9 MB
Here is a skin for the Renault Premium.
Hope you like it.
Credits:
bv ss
DOWNLOAD 0.7 MB
In addition to my Real Traffic Density v2.2

I share with you the ProMods version which include some modifications in traffic_vehicle_type.sii in order to get the maximum from this great map.
this mod will also work with any other add-on to ProMods (do not add both traffic mods to a profile!)
Credits:
Cipinho, Piva
DOWNLOAD 111 KB
Scania interior camera
you can go back of cabin
all versions
Credits:
-ads-
DOWNLOAD 10 KB