ETS2 mods / Euro Truck Simulator 2 mods

VEHICLE INFORMATION
Available Version 1.36
VEHICLE: SCS
FIRST EDIT COLLECTION: Serhat PAMUK
SECOND EDIT AND THAT MAKES IT: Deniz YILDIRIM
FULL AO COATING: Serhat PAMUK
Curtains: İsa Koyuncu and Cemil Ramazanoğlu
Led: Serhat Pamuk
Some Parts: RJL
Credits:
Deniz YILDIRIM – Serhat PAMUK
DOWNLOAD 49 MB
Map of Russia (63 cities).
Update 7.7:
– Game Version – 1.36
– Adapted for the new version of the game.
– Improved vegetation, roads have been altered in some parts of the map.
– Fixed found errors of the previous version.
Cities and towns in Russia:
Alakurtti, Arzamas 16, Arkhangelsk, Velikovichischnoe, Upper Nyud, Vologda, Vorkuta, Vuktyl, Vytegra, Gubkinsky, Izhma, Inta, Kargopol, Kem, Kineshma, Kirov, Kovrov, Kondopoga, Kotala, Kotlas, Red Bogatyr, Labytnangi, Louhi, Lyubim , Mirny, Muravlenko, Murmansk, Nadym, Naryan-Mar, Nizhny Novgorod, Novaya Ladoga, Novomoskovsk, Novy Urengoy, Ozerny, Okunev Nos, Onega, Oshta, Plesetsk, Morozov's Village, Salekhard, Severodvinsk, Severomorsk, Severomorsk 3, Segezha, Soviet, Stepanovo, Surgut, Syktyvkar, Tikhvin, Tobolsk, Tosno, Ukolok, Ust-Usa, Ust- elm, Ukhta, Uholovo, Khanty-Mansiysk, Kharyaga, Kholmogory, Khorey Vere, Cherepovets, Shlisselburg, Yugorsk.
Author of the map: MOROZOV (Pavel)
Supported game versions:
1.36.x + DLC Going East!
DLC "Scandinavia" and DLC "France", DLC "Italy", DLC "Baltik" is not required
Compatibility with third-party mods:
– If you decide to combine the card with other cards, it should have a higher priority in the list of modifications to display the entire card and orders on the card.
– Combination with other cards was not checked.
Аuthor links
Version 7.78 (you need to download all five parts):
Credits:
MOROZOV (Pavel)
DOWNLOAD 515 MB [Part 1]
DOWNLOAD 32 MB [Part 2]
DOWNLOAD 250 MB [Part 3]
DOWNLOAD 233 MB [Part 4]
DOWNLOAD 78 MB [Part 5]

ADDON BRAZILIAN PARTS 1.0 version
Tested on game version 1.36.x
Brazilian parts have been added to the mod as addons so it is necessary to use
from the original (EUGENE) mod.
NEXT TO THE RAR CONTAINS IMAGES OF THE DUMMIES (ACCESSORY BALLS) WHERE YOU WILL FIND THE ACCESSORIES DESCRIBED BELOW
Posted 27 Air conditioners
———- 04 Insuffil options
———- 02 Brazilian plates being red and Mercosur that can be edited in .DDS
———- 03 Solenoid Horn Options
———- 60 stickers on the inner and outer glass that can be edited by .DDS
———- 04 tanks directed to TRLR cables replacing the Original and with functional hoses
———- 04 hydraulic tanks that also replace or TRLR CABLES as well as coupling hoses to functional trailers
V2 BEING CREATED WITH CHASSIS HARD FOR BAU AND BODYWORK AND VARIOUS OTHER ACCESSORIES, BUT WHILE IT'S JUST THAT'S IT.
This is only the first version of the mod.
Credits:
Rafael Alves
DOWNLOAD 34 MB
Hello.
Combo Transports Coeur
French Company
Krone DLC and Renault T by SCS
Installation !!! Place Zip in your mod folder only
-Compatible All Packs Trailers
-Compatible Kriistof Pack Krone DLC
-Compatible All Skins Renault
Respect my work and LINK Please !
Credits:
Kriistof SCS
DOWNLOAD 1 MB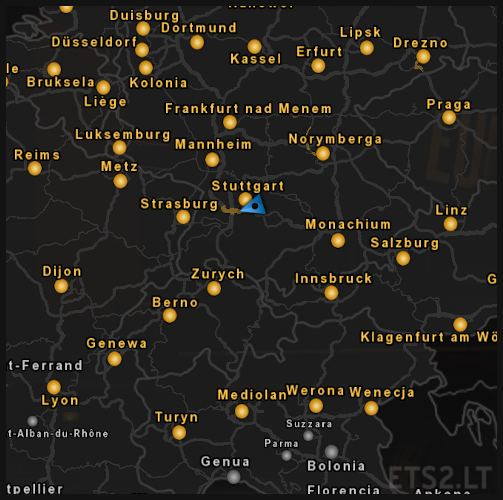 This mod replaces SCS map layout colours on map into color GREY.
Follow me on FB: https://www.facebook.com/kacperkwc
Credits:
KacperKWC
DOWNLOAD 67 KB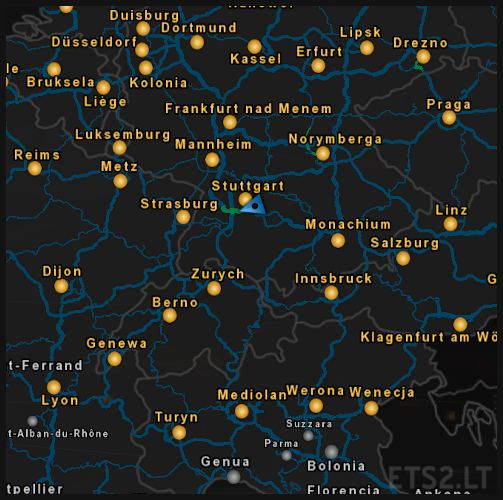 This mod replaces SCS map layout colours on map into color LIGHT BLUE.
Follow me on FB: https://www.facebook.com/kacperkwc
Credits:
KacperKWC
DOWNLOAD 91 KB