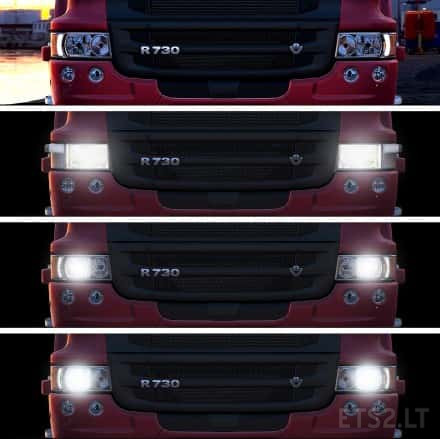 Version: 3.0:
Hi guys this mod change all trucks headlight color
some trucks xenon some of bi-xenon,old yellow lights
for example nextgen scania r and s have xenon,daf 95ati
have yellow lights
Supported trucks:
-All scs trucks.
-Old stralis,old actross,scania r,old volvo not xenon.
-daf 95 ati.
-Ford fmax.
-İveco 190-38
-Freightliner fld
-Cat ct660
-Kenworth k100 e by overloater
-Kraz 255
-Kraz 260
-Volvo f12
-Scania T
-Renault range T by voıth
-Volvo vnl pack(bsa)
-Volvo fmx
-Scania 124l
-Man tgs
HAVE FUN!
Credits:
engineer
DOWNLOAD 180 KB
Flags for lightbar installation
FLAGS:
1.Albania
2.Argentina
3.Austria
4.Azerbaijan
5.Belarus
6.Belgium
7.Brazil
8.Canada
9.China
10.Croatia
11.Czech
12.Denmark
13.England
14.Finland
15.France
16.Georgia
17.Germany
18.Greece
19.Hungary
20.Iceland
21.India
22.Iran
23.Ireland
24.Israel
25.Italy
26.Kosovo
27.Lithuania
28.Luxembourg
29.Mexico
30.Moldova
31.Netherlands
32.Norway
33.Pakistan
34.Philippines
35.Poland
36.Portugal
37.Romania
38.Russia
39.Serbia
40.Slovakia
41.Slovenia
42.South Korea
43.Spain
44.Sweden
45.Switzerland
46.Turkey
47.Ukraine
48.Usa
Supported game version: 1.35.x
Credits:
skleroza
DOWNLOAD 4 MB

There are three hybrid trucks
Scania S 2016
Renault (cabin) / Mercedes Actros (cabin)
MAN TGX Euro6
Credits:
]Vogue
DOWNLOAD 164 KB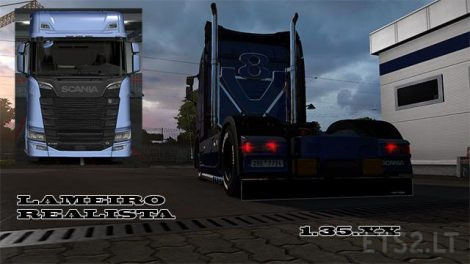 Animated mudguards for SCANIA S 2016
Test on 1.35.x version
Credits:
CAVALO DE AÇO
DOWNLOAD 23 MB

PS; This mod includes chassis, cabins in it.. so if you have another mod that have them, one of them will be overwritten .
*PS;This mod is for SCS MAN E6 only!
Load Order;
Place it Above ALL ACCESSORIES MODS!
Recommended Mods;
-Hella Double Burners
-Boreman LED Marker Lights
-[powerkasi] Light & Accessory
-abasstreppas wheelpack
Bugs I'm aware of;
-Errors about "truckpaint" materials, They won't make your game crush so don't cry about it. I'm gonna fix them in next version.
-If there's any bugs please write in a reply.
Credits;
-Umri20
-RJL
-Ohaha
-Jetta
Please respect original link
Credits:
Umri20
DOWNLOAD 238 MB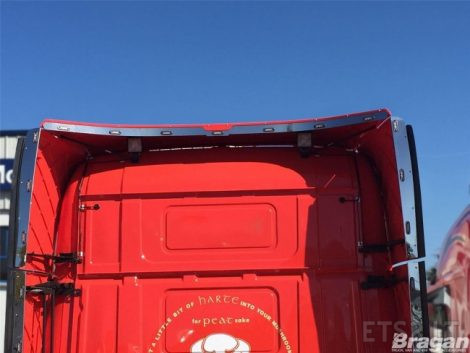 Update 2.0
Problems with Truckpaint on DX11 fixed
Now compatible with next generation Scania R & S Rework by Eugene (All Spoiler with s_lights) and Remoled 1.8 by Solutech.
Tested on game version 1.35.x
Credits:
Fide
DOWNLOAD 38 MB