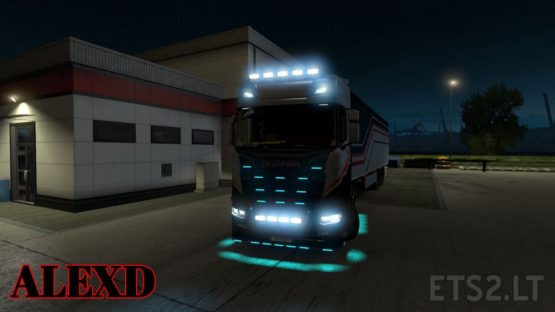 This mod requires ETS2 1.31.x; 1.32.x; 1.33.x ; 1.34.x ; 1.35.x; 1.36.x;
follow me : https://www.youtube.com/channel/UCNQUUf21ntYwtktsE5xUCHg/?sub_confirmation=1
V1.7
Support new version 1.36.x open beta
Increase high beam and low beam distance
V1.6
– Support :
Renault Trucks T Range
V1.5
-update
V1.4
Support:
Volvo FH12 MK1
Kamaz 5410 Truck
Scania 143m
Iveco 190-38 Special
MAN TGA v 1.6
V1.3
– Fix errors
This Mod Contain :
10.000 K Lights and Flare for all trucks ( included ai traffic just flare )
Daf XF
Daf XF Euro 6
Iveco Hiway
Iveco Stralis
Man TGX
Mercedes Actros
Mercedes Actros 2014
Renault Magnum
Renault Premium
Scania R4
Scania RS
Scania R
Scania Streamline
Scania S & R 2016
Volvo FH 12 & 2012
Man TGX Euro 6
Volvo FH12 MK 1( DX11 ReWork )
Kamaz 5410 Truck
Scania 143m
Iveco 190-38 Special
MAN TGA v 1.6
DONATION :
https://paypal.me/alexdedu
Credits:
ALEXD
DOWNLOAD 315 KB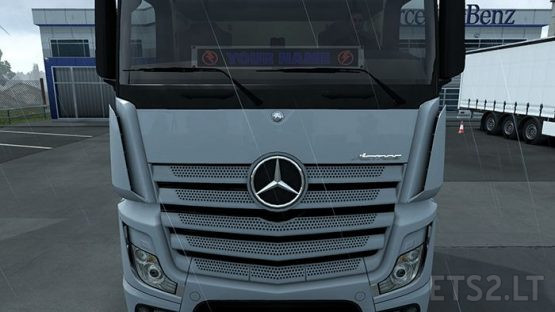 Mod Tuning Table Name 1.35
Light table create the skin with your name
– It is possible to freely share MA ONLY using the ORIGINAL links.
– Loading files to other servers is not allowed.
Daf XF
Daf XF Euro6
Mercedes Actros
Mercedes Actros2014
Scania R
scania S 2016
Scania Streamline
Scania RJL
Credits:
Afrosmiu
DOWNLOAD 4 MB
The mod will add a rear steerable axle for all Krone trailers (own also).
Required availability of DLC Krone!
Credits:
SCS, SlavikSD
DOWNLOAD 46 KB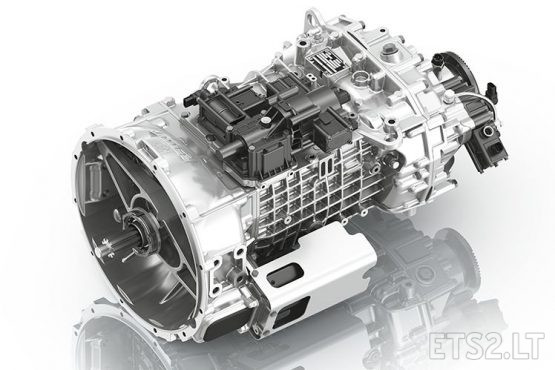 Hi guys this modd add 5 new zf ecosplit-ecomid transmissions for all scs trucks
-Transmissions have torque coverter.
-Transmissions have Retarder.
-Transmissions have different gear ratios.
-Have fun.
Credits:
voıth
DOWNLOAD 106 KB
Two Kind Of Color For Headlights
High Beam Yellow
Low Beam Blue
Test In 1.35.X.X
No Bug
No lag
Credits:
ArYaN_EDIT
DOWNLOAD 2 MB

For Scs Renault Range T high and low cab's
Compatible with Gloover Pack
Renault T Light Improvements v.1.4
&
Mohegan13
Truck Accessory Pack
Included v1.0
Skin for both cab's
2xFront Bull Bar (Chrome, Black, Paint/skin)
High Bar (Chrome, Black, Paint/skin) included Gloover's roof Makers (with his Permission)
Low Bars (Chrome, Black, Paint/skin)
Window Frame (paint)
Window Frame with stoneguard (paint)Gloover's stoneguard
Sunsheild with led lights (paint)
Full painted Mirriors
Rear Bumpers (paint)
Air Fillter (paint) Thanks Harven
Strip above the door (paint) Thanks Harven
Removeable reflector on the high cab door
Step (Paint)
Template's Included
Happy Truckin
Credits:
SirBlackyAlot
DOWNLOAD 144 MB