Visit our website to see more images of mod: https://en.frkn64modding.com/non-flared-vehicle-lights-mod-for-ets-2/
========================================
This mod removes the flares from vehicle lights.(excluding beacon flares)
Other Features
– Realistic light reflection effects
– More vibrant light reflection colors
– This mod also removes the flares of traffic lamps.
———————————-
UPDATE NOTES
v3.0 released. Changelog:
– Added support for 1.36 update.
– Decreased visibility of vehicle light reflections for daytime.
———————————-
REQUIRED GAME VERSION
v1.36.X
————————————————————————–
Please respect our work by following these rules;
– If you want to share the mod on other websites, share with the original download links below.
– Don't re-upload the mod to any cloud storage website.
– If you edit the mod files, don't share it on the web. Keep it only on your computer.
Thanks for your attention.
————————————-
FOLLOW US ON SOCIAL MEDIA
facebook.com/frkn64modding
instagram.com/frkn64modding
twitter.com/frkn64modding
Credits:
Frkn64 Modding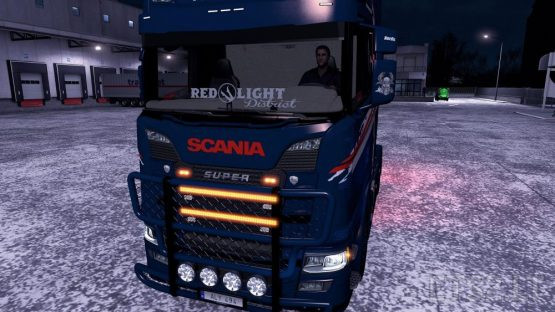 This is addon to SMG Sticker v3
original mod and other you find there: https://forum.scssoft.com/viewtopic.php?f=175&t=267778
Keep original Download link!
Credits:
sagitatriusjr, SchuLLis Mod Garage (SMG)
DOWNLOAD 614 KB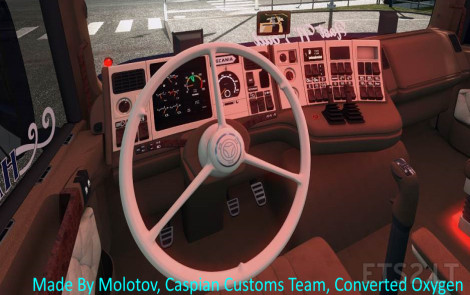 Hi I share the Dutch-style v2 version of the new Scania 3-masted steering wheel that works with all rjl trucks and SCS for all Scania these vehicles
-Patch: 1.36+
Credits:
Molotov, Caspian customs team, Converted Oxygen
DOWNLOAD 47 MB

Mod adds 70 new variants of front rims and 53 new variants of rear rims.
Mod adds 17 variants of front tires and 17 variants of rear tires.
Trailers
Mod adds 90 new Trailer rims and 17 variants of tires.
tested 1.36.x
Please don't reupload, keep the original link. Thank you.
Enjoy the mod!
Credits:
Scs,Blade1974
DOWNLOAD 140 MB

Visit our website to see more images of mod: https://en.frkn64modding.com/realistic-vehicle-lights-mod-for-ets-2/
========================================
This mod makes all light flares, effects and reflections more realistic.
FEATURES
– High quality and realistic light flares
– Realistic light reflection effects
– Realistic light scales & ranges
– More vibrant light colors
– This mod also improves the visibility of street lights for better realism.
———————————-
UPDATE NOTES
v4.3 released. Changelog:
– Added support for 1.36 update.
– Improved quality of light flares.
– Decreased visibility of vehicle light reflections for daytime.
———————————-
REQUIRED GAME VERSION
v1.36.X
————————————————————————–
Please respect our work by following these rules;
– If you want to share the mod on other websites, share with the original download links below.
– Don't re-upload the mod to any cloud storage website.
– If you edit the mod files, don't share it on the web. Keep it only on your computer.
Thanks for your attention.
————————————-
FOLLOW US ON SOCIAL MEDIA
facebook.com/frkn64modding
instagram.com/frkn64modding
twitter.com/frkn64modding
Credits:
Frkn64 Modding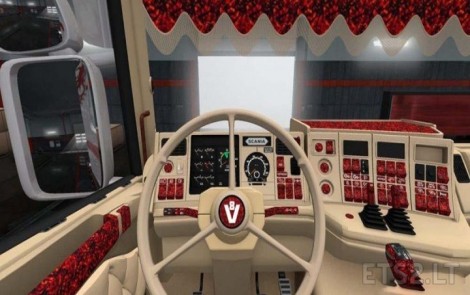 3-masted Danish-style steering wheel for scania works with all SCS Scania series and all rjl scania series
Patch: 1.36+
Credits:
Gonçalo Miguel Selas, Converted Oxygen
DOWNLOAD 323 MB