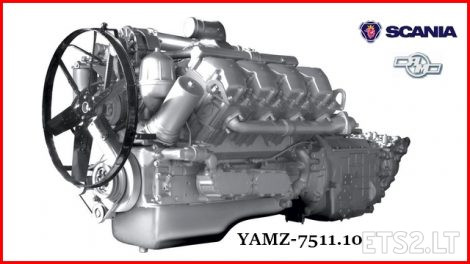 400 hp
> +5% to max torque 1715 to 1800 Nm
> max rev extended from 2000 to 2400 rmp
sounds
torque curves
Credits:
argarwen
DOWNLOAD 5.25 MB

This mod requires "Mercedes Actros MP2 v7.0 Nikola Edit".
https://ets2.lt/en/mercedes-actros-mp2-v7-0-nikola-edit/
1. Add UK interior (2 variants)
2. Add 6×2/4 chassis (Normal and midlift)
3. Add UK dealership
Load priority
1. Mercedes Actros MP2 v7.0.1 addon (This mod)
2. Mercedes Actros MP2 v7.0 Nikola edit.
v7.0.1
1. Fix gaps around UK meter cluster.
2. Fix and update EU interior animations.
Credits:
Nikola, Vinzel, Mondo.N
DOWNLOAD 16 MB
Mod Add Man TGX For AO Rendered.
Features;
Back Fender İn Paintable And AO Rendered.
Body FULL AO Rendered.
AO Render Working 4X2 Chassis And XXL Cabin
Please Share Orginal Link!
TR
Mod Man TGX'yi AO Kaplamalı Bir Şekilde Ekliyor.
Özellikler:
Arka Çamurluk Boyanabilir Ve AO Renderli Oldu.
AO Render 4X2 Şasi Ve XXL Kabinde Çalışıyor.
Lütfen Orjinal Linki Paylaşınız.
Credits:
Mete GGN
DOWNLOAD 7 MB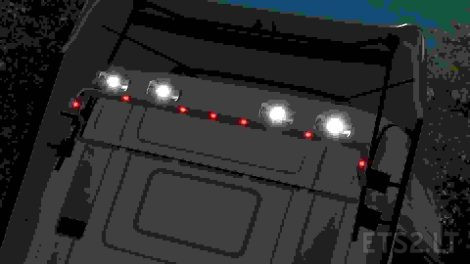 This is a lightbar addon for the Scania RJL
Credits:
seanhoylemodz
DOWNLOAD 17.9 MB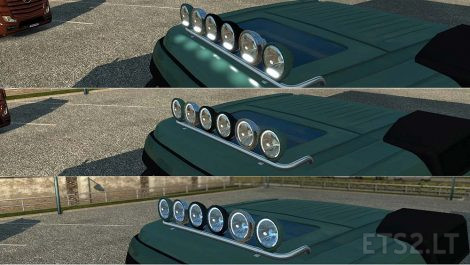 Hella Chomium (angel eye, leds) – chrome, painted, plastic
50keda's Hella Chromium lamp rework from 50k_addons mod.
Mod contains 9 lamp version.
Housing materials for all versions:
– Chrome
– Painted
– Plastic
Lamp versions:
– Angel eye with clear glass
– Angel eye with blue glass
– DRL leds with clear glass
Mod contains resources form other mod makers!
Credits:
50keda, abasstreppas
DOWNLOAD 2 MB
I don't say that this mod better than SCS was tweak in last update.
This mod – another than SCS, and it ready to use in ETS2 and ATS game version.
Here updates
head light with light cone
rear light
blinkers and red blinkers
side orange lights
roadwork lights
beacon lighs
WARNING trailer beacon work always.
Updated orange lights, so that the light gives a gleam on the ground
Credits:
Piva