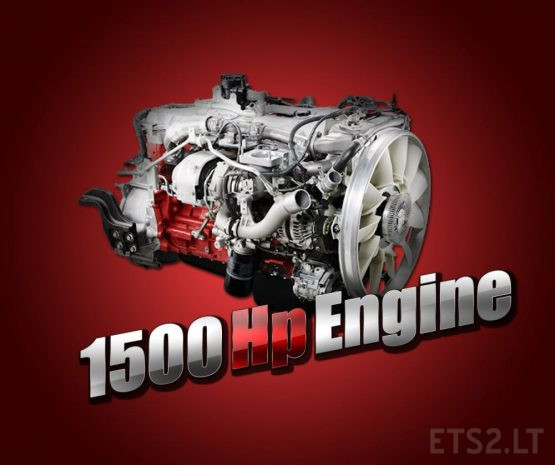 1500 hp Engine for All SCS Trucks v1.36
Engine:
hp: 1500
torque: 5000
rpm : 4000
Trucks:
daf xf
daf xf euro6
iveco hiway
iveco stralis
man tgx
man tgx euro6
mercedes actros
mercedes actros2014
renault magnum
renault premium
renault t
scania r
scania r/s 2016
scania streamline
volvo fh16
volvo fh16_2012
Respect my work and the original link If you want to share the mod in other sites ask for permission
Next mod will be 5000 hp
Credits:
Hisham Abed
This mod changes the fuel tank capacity for Renault trucks.
The capacity of the fuel tank is + 100%.
Place above other Renault mods.
For ETS 1.36
Credits:
AWal
DOWNLOAD 24 KB

Hello,,
with permission from XBS.
I made some slots.
The slots are for this DAF from XBS.
Its a Wip not al is done jet.
For bugs let me know.
Read the mod description inside the mod.
Credits:
Jetta2000
DOWNLOAD 38 KB

SCS TTP V1.6
ADAPTED FOR DLC:
– Pink Ribbon Charity Pack ( Paintjobs )
PAINTJOBS:
– DSV : Base Paint
– DSV : Full Paint
– DHL : Base Paint
– DHL : Full Paint
BUMPERS:
– Bumper Type F
MUDFLAPS:
– Iveco, Overtake & No Line
– Iveco, Overtake & White Line
– Iveco, Logo & No Line
– Iveco, Logo & White Line
– Standard, Overtake & No Line
– Standard, Overtake & White Line
– Stiholt, Overtake & No Line
– Stiholt, Overtake & White Line
– Stiholt, Clear & No Line
– Stiholt, Clear & White Line
– Eksjö, Logo & No Line
– Eksjö, Logo & White Line
FENDERS MUDFLAPS:
– Eksjö No Line
– Eksjö White Line
Credits:
SCS Software, NoXX
DOWNLOAD 9 MB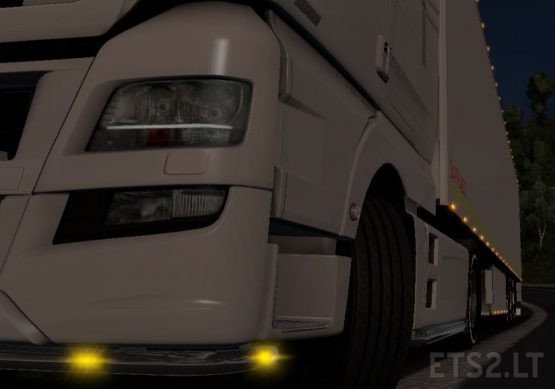 You can support me by downloading LEDs suitable for every vehicle for Euro Truck Simulator 2 more
version: 1.36 1.35
Credits:
Trailerss1
DOWNLOAD 77 MB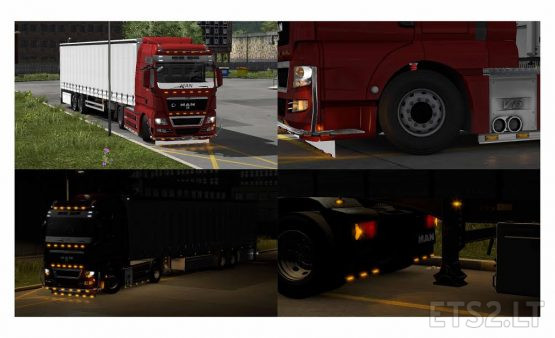 leds can create fps lowering ten tires have airco suspensions and many chrome add-on good games
Credits:
MAN MODIFIYE YGX
DOWNLOAD 4 MB