v1.0:
-Added low deck rear top fenders.
-Added low deck rear mudflaps.
-Added low deck front chassis fenders without mudflaps.
-Added raised spoiler.
More info on:
https://forum.scssoft.com/viewtopic.php?f=35&t=277082
Credits:
Sogard3, SCS.
DOWNLOAD 2 MB

Welcome to my Renault Range T Light Improvements & Lowered Chassis
This contains it: Roofslots, Grillslots, Bottomslots, Rearfender Slots, 3 Extended Sunshields, All Chassi variants Lowered
Credits:
Gloover,SCS
DOWNLOAD 2 MB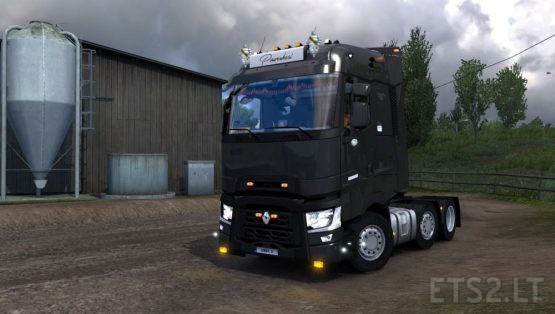 The RANGE T is here, and I couldn't resist messing with it.
So here's a quick mod – that contains slots for Roof & Bottom.
*PS;This mod is for SCS Range T only!
*PS;[/color] [b]Roof slots are for HIGH CABIN only! – LowCabin slots will be in the next version.
27/09/19 – V1 RELEASED!;
-High Cabin roof slots.
-Bottom slots.
-High Cabin front inlay slots.
SCS FORUM TOPIC;
https://forum.scssoft.com/viewtopic.php?f=175&t=277064
**PLEASE NOTICE**
This mod was made quickly, slots aren't fully tested.
If there's any bugs please write bellow!
Please respect the original link
Credits:
Umri20
DOWNLOAD 116 KB

EN |
Chassis must be selected from service.
For 4 × 2 only.
TR |
Şasiler servisten seçilmelidir.
Sadece 4×2 içindir.
Credits:
Berat Afşin
DOWNLOAD 5 MB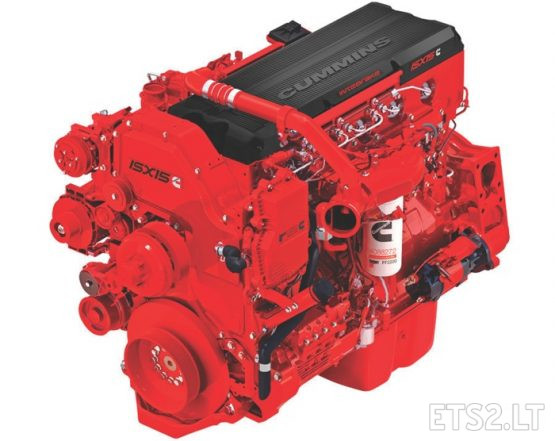 Hi guys this modd add new 2 cummıns ISX15 engines for
nextgen scania r and s
-Engines have own sounds.
-Cummıns ısx15 450 2373 nm.
-Cummıns ısx15 500 1508 nm.
-Prices are optimized.
-Engines have all specification(torque curve,consumption…)
-HAVE FUN!.
Credits:
Voith,Kriechbaum
DOWNLOAD 2 MB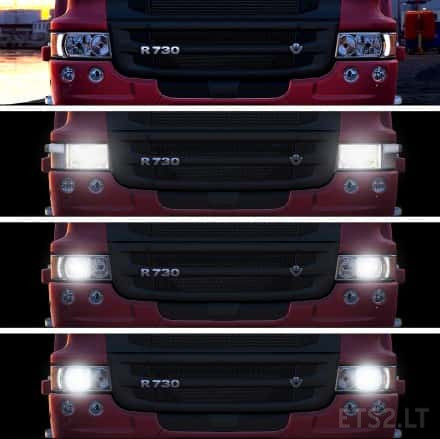 Version: 1.5.
Hi guys this mod change all trucks headlight color
some trucks xenon some of bi-xenon,old yellow lights
for example nextgen scania r and s have xenon,daf 95ati
have yellow lights
Supported trucks:
-All scs trucks.
-Old stralis,old actross,scania r,old volvo not xenon.
-daf 95 ati.
-Ford fmax.
-İveco 190-38
-Freightliner fld
-Cat ct660
-Kenworth k100 e by overloater
-Kraz 255
-Kraz 260
-Volvo f12
-Scania T
-Renault range T by voıth
-Volvo vnl pack(bsa)
-Volvo fmx
-Scania 124l
-Man tgs
-Man tga
-Man f2000
-İveco euro series eurostar,eurotech
-Kamaz 5410
-Kenworth t610(GTM)
HAVE FUN!
Credits:
engineer
DOWNLOAD 203 KB