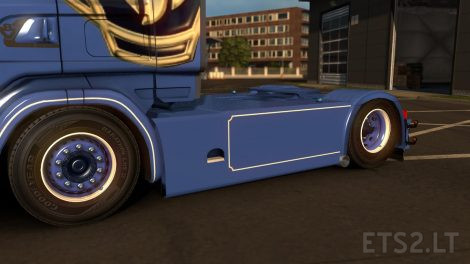 Sideskirts for Scania RJL 4 series by FuraFemDagarEtteSovit
Works with latest RJL version AND latest ETS2 version
You find the sideskirts in the fueltank section
Credits:
RJL, Powerkasi, FuraFemDagarEtteSovit (I only converted the sideskirts from Scania R series to Scania 4 series
IF I HAVE FORGOTTEN SOMEONE IN CREDITS PLEASE LET ME KNOW AND I WILL CHANGE IT
Credits:
RJL, Powerkasi, FuraFemDagarEtteSovit
DOWNLOAD 4 KB
The new update is available version 1.0
Changelog:
* Resolved issue with OpenGL for trucks Mercedes Actros 2014 & Scania R Cab 2009.
* Complete mod made in Blender tool.
Installation of signs on trucks. The mode is represented by over 236 signs marking Trucks.
Credits:
tobrago
DOWNLOAD 74 MB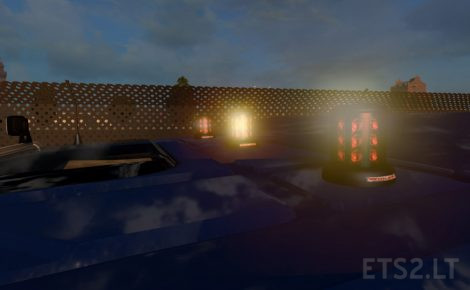 New LED-beacon for ETS 2 by Alexx_Os.
Replase default *Radiant*.
Credits:
Alexx_Os
DOWNLOAD 421 KB

1.25x – 1.26x
Volvo FH16 750 2013
Credits:
Alperen Sağlam (Spoiled Gamer)
DOWNLOAD 5.5 MB
For Renault Trucks.
Compatible with all tires.
Don't Reupload please.
Don't allowed for edit.Dont open files please.
Have fun
Credits:
adarf33Mods,GTS Model=?(Not Ventyres)
DOWNLOAD 3 MB
RJL Scania R/S Bumper Edit by TheGreenlightTrucker
– ONLY for (new) Scania R (2010) –
– Tested (Error free) in ETS2 1.25.xx –
– Metallic Paint ready. Lightmask only. –
I modded it for myself, but i don't like it. So, if you like my little work, you can use it on your Scania.
If you don't like – it's not my problem.
Respect the Download Link on GoogleDrive.
Cheers. #TheGreenlightTrucker.
Credits:
TGT
DOWNLOAD 338 KB