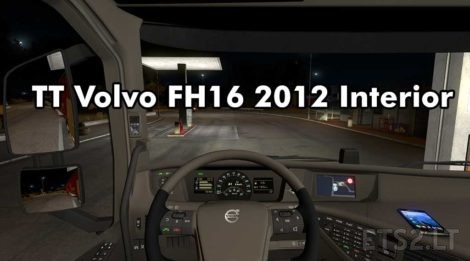 This mod changes the interior colors of Volvo 2012. You can use it to get rid of Volvo's bad yellow. The steering wheel coating, which appears to be covered with a sponge, has been replaced by high-resolution coatings.
Have fun
Tekteker Haydar
————————
Bu mod Volvo 2012 iç mekan renklerini değiştirir. Volvo'nun berbat sarısından kurtulmak için kullanabilirsiniz. Süngerle kaplanmış gibi görünen direksiyon simidi için yüksek çözünürlüğe sahip kaplamalar kullanılmıştır.
İyi eğlenceler
Tekteker Haydar
Credits:
Tekteker Haydar
DOWNLOAD 2 MB
Volvo FH16 2012 By SCS Leather Interior…
Tested on v1.32.xx
Enjoy !
Credits:
Dragan007
DOWNLOAD 23.5 MB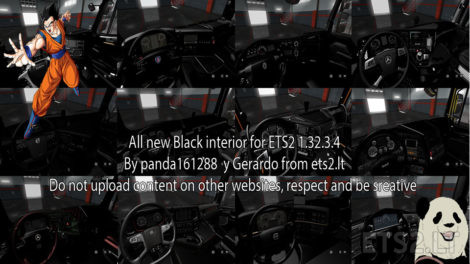 from new versión game, black interior from all trucks
Credits:
panda161288 & ɢӘЯΛRĐΘ ‼
DOWNLOAD 10 MB
Volvo FH16 2012 Black Interior
Tested on last version, work super ?
ENJOY
Credits:
File4
DOWNLOAD 0.7 MB
Volvo FH 2012 Black Brown Interior
Tested on last version, work super 🙂
ENJOY
Credits:
File4
DOWNLOAD 483 KB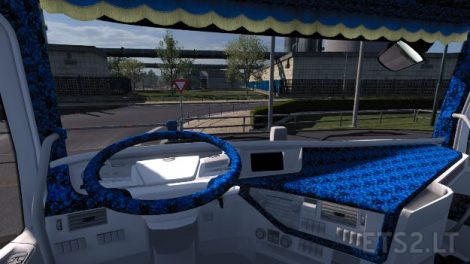 This is two danish style interiors for SCS Volvo FH16 2012, a red danish texture and a blue danish texture. This interiors only works with XL cab. You can´t use both interiors at the same time and it is not a standalone interior. The red interior has red and white textures. The blue interior has blue and white textures. I removed the blue and red texture from the steering wheel. Sorry for no pictures my game doesn´t work at the moment but i will upload a videon on youtube soon with a review. UNZIP the file with winrar and the both interiors will be inside there.
DO NOT UPLOAD THE MOD ON OTHER SITES WITHOUT GIVING ME CREDIT! AND DO NOT EDIT THE INTERIOR AND UPLOAD IT WITHOUT GIVING ME CREDIT!
Credits:
MexDrim
DOWNLOAD 381 KB