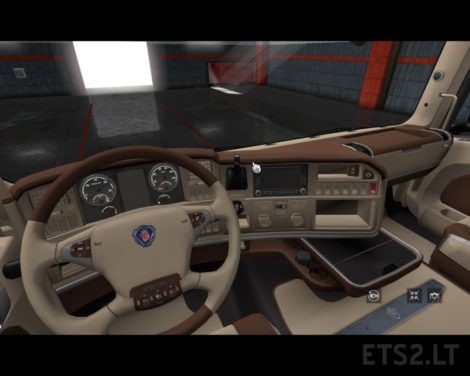 Mod Version: 1.34
Features:
Credits: Samet Arıkan
Works in
-Scania Streamline
-Scania Rcab 2009
Credits:
Samet Arıkan
DOWNLOAD 2 MB

-Works with all cabs.
-Exterior/Interior view.
-2 Steering wheels.
-Option to chose from 2 variants.
-Tested on 1.34 !
-Enjoy!
*Standalone. Now Works with MP4 by Schumi!
Do not reupload!!! Share with the same download link!
Credits:
SCS, Carmichael
DOWNLOAD 6 MB
This mod works on a truck Scania Next Generation
Replaces Unique interior.
This interior is a pleasant combination of Red-Black color with elements of carbon inserts.
Namely, the finish on the doors and the dashboard, as well as the Unique steering wheel, New lighting dashboard.
Changed and other little things.
Credits:
hadrian
DOWNLOAD 2 MB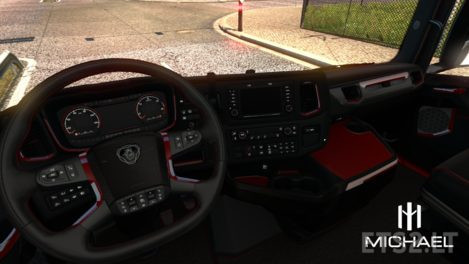 Scania Next Generation Red interior.
**********
*Follow me:
www.instagram.com/mihaipaval/
**********
Credits:
Michael
DOWNLOAD 1 MB

everyone expects that interior will come soon in many different ways
please respect the regions where everyone lives
Credits:
Rjl.yasin.calim
DOWNLOAD 79 MB
MAN Euro 6 Black Purple Interior MADster
Only for MAN Euro 6 by MADster
Work super on 1.34v
ENJOY
Credits:
Miki
DOWNLOAD 9 MB