Bigavto company skin for Volvo 2013 (ohaha)
Test on v1.26
Credits:
Cruise
DOWNLOAD 228 KB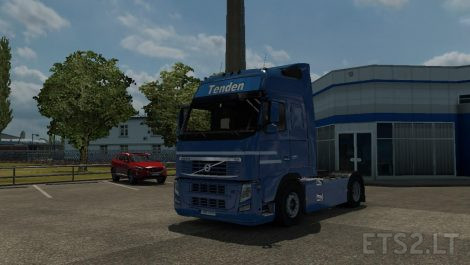 For: Volvo FH13 by Peerke145
Tested Version: 1.26
Skinned by: tkk7406
Edited by: Volvo_King
! For correct work with Volvo, give this mod higher priority !
Credits:
tkk7406, Volvo_King
DOWNLOAD 35 KB
M-Transline company skin for VOLVO FH16 2013 (ohaha)
Test on v1.26
Credits:
Cruise
DOWNLOAD 174 KB

1.25x – 1.26x
Volvo FH16 750 2013
Credits:
Alperen Sağlam (Spoiled Gamer)
DOWNLOAD 5.5 MB
If Scs dont do it, then i give it a try.
The Volvo FH16 Dutch skin.
Tested in Ets2 v1.26.*
Credits:
Johan Ets2 Gaming Group.
DOWNLOAD 21 MB

Tested on: 1.26.x.x
– Standelone
– 3 Type cabin
– Chassis: 4×2, 4×2 lowdeck, 4×2 "offroad". 6×2, 6×2/4, 6×4, 6x with woodlogger
– Compatibility with DLC addons (not with all)
– Sideskirt for 4×2, 4×2 lowdeck and 4×2 "offroad"
V4.7.3
-Reworked speedometer
-Reworked engine cover in cabin
-Added CB radio
-New steering wheels
-1.26 compatibility
Known issues:
-Truck don't have template
Please respect download link, don't reupload it anywhere.
My FB page: facebook.com/RebelShowroom1/
If you find some error, please contact me on my FB page.
Thanks everyone who was on the truck involved in something.
Credits:
Rebel8520, Dominox, Homer's, 50Keda, Paťo and others…
DOWNLOAD 171 MB