Europe – Turkey Map V3.2.5 EDITING GREAT UPDATE!!!
Update We are out for our valued players.
V3.2.5 version 1.25.to the version of x was adapted.
Various bugs have been fixed.
Game_data.Map_Data file from the Shia.Shia left the file.
DLC original DLC and Scandinavia map now merged as a single package Going_east has become.
Zoom scale of the map was modified.
The longest distance Distance map of the image. Thus, nature and Beautiful views of the city.
Note:
1. With the next update to the top level view will be transferred.
2. Due to the view setting, you may experience sudden fps drops.
Game version: 1.25.x
Producer: Levent yılmaz — yılmaz legend
Skin Design: Semih Colak
Supporters: Ets2 players > Radio maximum > maximum tv > Samed Colak
NOTE:
1. 2 RAR File Download. 3 scs Files in My Documents > Euro truck simulator 2 > Mod > throw it into the folder.
Aktiflestireli From Our Game And Mod Manager Tab.
2. A Lecture And Video Installation Will Come In.
Credits:
yılmazEFSANE — LEVENT YILMAZ
DOWNLOAD 123 MB DEF + MODEL DOWNLOAD
DOWNLOAD 86 MB MAP DOWNLOAD
One hundred seventy-eight french radios whom twelve don't work.
Credits:
Ficfic and Hugo Coytte
DOWNLOAD 19 KB
Versions: 1.25 beta
Discard the file folder mode
If you park the other for xp
Use the original share link
Credits:
Resul41
DOWNLOAD 3 KB
Do not reupload, respect my work!
My FB page :https://www.facebook.com/MrSerbianTruck-1038733336137768/
My Flickr (ETS 2 Photos):
https:[email protected]/
Credits:
Mr.SerbianTruck
DOWNLOAD 5.4 MB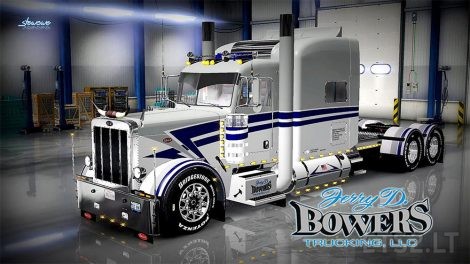 Paintjob for Peterbilt 389 "Bowers Trucking LLC".
Credits:
stewowe
DOWNLOAD 0.3 MB
Completely repaintable skin for DAF XF 105 by SCS. Enjoy.
Credits:
A.Mikhaylov [ Skinmakers Community ]
DOWNLOAD 21.4 MB