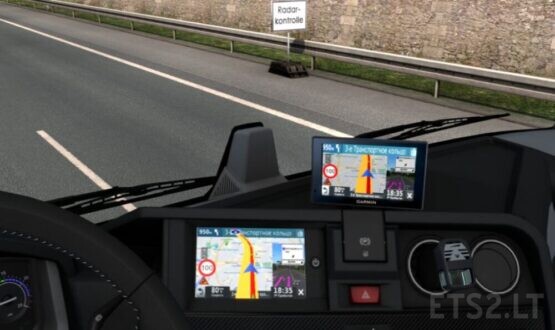 For the Russian-speaking community! Mod changes externally the background of the navigator.
In the archive the navigator itself (the folder with the maps will be a little later)
Unpack and install in the Mod manager,
place maps above the navigator (if you wish, you can not place them, the navigator has its own updated background). Play.
Can be used in both ETS2 and ATS.
You can post on other sites, resources without violating copyright!
p.s. sorry for my English…
Credits:
AlexeyP,changed: dobr4060, KasiusJP.