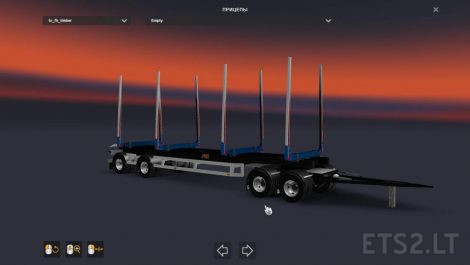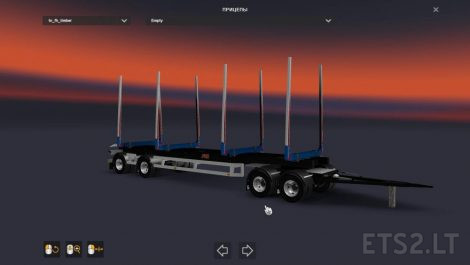 Info:
If you upload this mod on other site please keep credits and original link
For this mod you need to have ETS2 v1.35 and does not require any dlc.
This mod make you aviliable small timber body on ekeri chassis
You can suport me by posting your trailer image here.
Credits: Teklic, SCS
Version 1.0.1:
[25.7.19 | 1.35] AD – Timber Ekeri by Teklic v1.0.1.
Fixed Cargo
Make this mod standalone, you can use it now without Alex MP4
BUG – Wood Beams dont load when you choose it.
https://forum.scssoft.com/viewtopic.php?f=247&t=275323
Credits:
SCS , Teklic
DOWNLOAD 25 KB
https://youtu.be/SUs044nfVKg