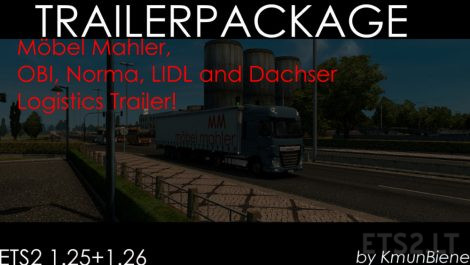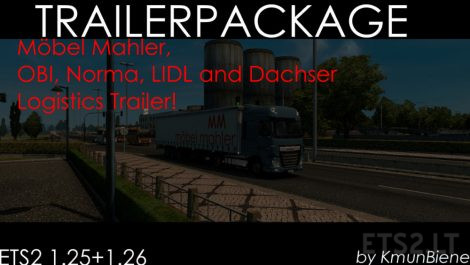 This Mod includes 4 Trailers of real companies.
It has:
– OBI Trailer
– Norma Trailer
– Dachser Logistics Trailer
– Möbel Mahler Trailer
In Update 1.2.0 I'll add the real logos of the companies.
Changelog:
1.0.5
– Added OBI, Norma and Dachser Trailer
1.0.1
– Added Möbel Mahler Trailer to the Trailerpack
Installation:
Extract the .zip File with WinRar, WinZip or 7Zip.
Move the "Trailerpack.scs" File to your DocumentsEuro Truck Simulator 2mod directory.
Credits:
KmunBiene, SCS Software s.r.o.
DOWNLOAD 7.66 MB