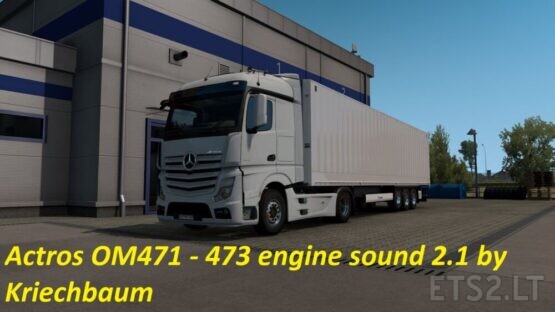 Hello,
I've finished the conversion of my OM471 engine sound for the 1.39 patch, and i also have rebuild the new recordings of SCS of their DD15 (OM473) engine.
So now we have two engines sounds for the Actros.
In this video i start with the OM471 that you should know very well now, and then i switch to the new OM473 for the small trip.
i hope you'll like it.
Of course all the interior accesories sounds are here, plus the air brakes and that famous ugly air gear sounds 😉
You'll also find in the archive a mod for the textures i have edited if you like them.
Video of the sounds mods:
www.youtube.com/watch?v=OrilItuyu0g
Credits:
Kriechbaum, SCS
DOWNLOAD 7 MB