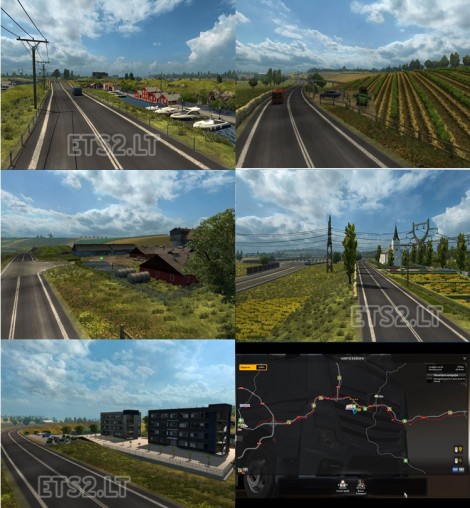 Are you bored of highway? Try this! v 0.3 Alpha
Description:
I built a small road near the highway with many details around!
I`ll continue this project if your feedback is positive!
Update 0.2:
– New route: Reims-Paris
– Added driving signs
– Solved UK intersection bug
– Compatible with 1.20.x
Update 0.3:
– New texture for some roads
– Fixed some bugs
– Compatible with 1.21.x
Installation: Extract files from "Part.I NoHighway" and "Part.II NoHighway" to ETS2 mods directory.
Author: anto007
DOWNLOAD 5 MB [Part 1]
DOWNLOAD 237 MB [Part 2]