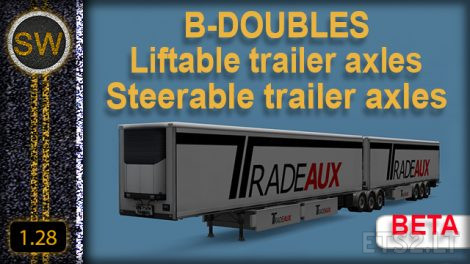 SW_Mods__B-Doubles_fridge
ATTENTION!!!
This mod has liftable axes on the first axis of each trio;
The three axes of the first trailer are steerable, was based on a real Trailer.
This mod is a junction of 3D models of SCS, it is lightweight, does not contain bugs, I put the word "beta", because I can add 3d details anytime, and I want to finish fixing the chassis, UVs and putting new textures!
Thank you for your attention, if you have any doubts or opinions, leave us comments!
Credits:
SW_Mods
DOWNLOAD 7 MB