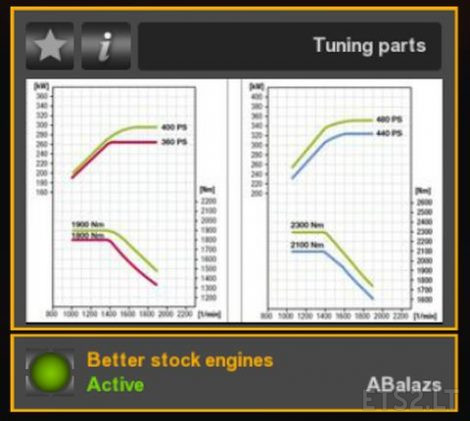 The mod adds realistic torque curves to all stock engines. All figures in the engine's description – torque, power, rev ranges – are now represented correctly in game. I used publicly available factory data to build torque characteristics for each engine.
Some engines becomes markedly different with the mod, the Iveco Cursor 8 for example can revved to 2500/min now, and pushes its peak torque at higher revolutions.
This version is for 1.27 only.
As I know, the mod does not generate any errors, but if you find any, please report.
Credits:
ABalazs
DOWNLOAD 129 KB