Blue and Red Danish Interior Volvo FH12 (V2)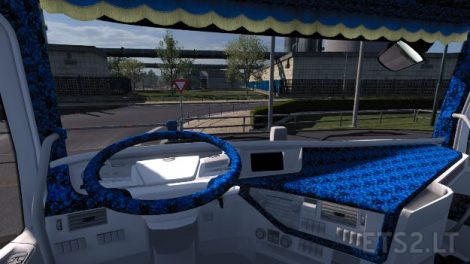 This is two danish style interiors for SCS Volvo FH16 2012, a red danish texture and a blue danish texture. This interiors only works with XL cab. You can´t use both interiors at the same time and it is not a standalone interior. The red interior has red and white textures. The blue interior has blue and white textures. I removed the blue and red texture from the steering wheel. Sorry for no pictures my game doesn´t work at the moment but i will upload a videon on youtube soon with a review. UNZIP the file with winrar and the both interiors will be inside there.
DO NOT UPLOAD THE MOD ON OTHER SITES WITHOUT GIVING ME CREDIT! AND DO NOT EDIT THE INTERIOR AND UPLOAD IT WITHOUT GIVING ME CREDIT!
Credits:
MexDrim
DOWNLOAD 381 KB
Popular mods