Blue Maiden Paintjob for Ekualizer's Scania 143 M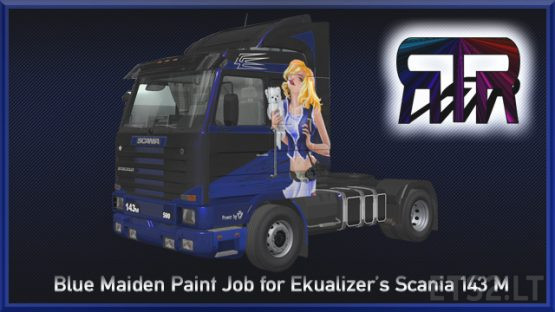 Main mod can be found at: https://forum.scssoft.com/viewtopic.php?f=35&t=187840&hilit=scania+143. Enjoy!
Paintjob texture is an uncompressed 4k one. Also please note that because of the UV setup of the mod only a few sideskirts will look like in the main screenshot (I did the most I could do from my side, great mod anyway).
Donation link: PayPal.Me/VandallRTR
Credits:
tyb33rk, Ekualizer, SCS
DOWNLOAD MB
Popular mods