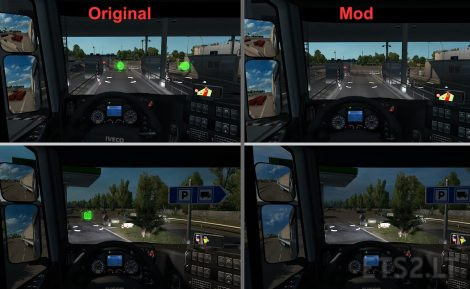 More realistic solid symbols.
Full compatible with 1.25/26 game versions and all DLC!
Credits:
SP
DOWNLOAD 24 KB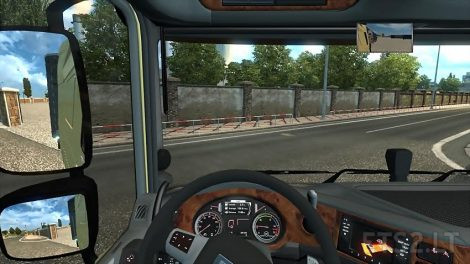 Compact size of auxiliary mirror
Test version 1.26
Credits:
Klains Bl.
DOWNLOAD 3 KB

Changelog V1.5 -_ V1.6
– ADD Some Tuning
– Update To Version 1.26
Changelog V1.2 -_ V1.5
– Flags DLC ready.
– Add 3 Type Beacon
– Add Roof Griil
– Template
– Cabin accessories DLC ready
– More Paintjob.
– Metallic paint ready
– Update To Version 1.25
Changelog V1.1 -_ V1.2
-ADD New Interior
-Add Trailer By Roadhunter
-And More
Changelog V1.0 -_ V1.1
– Update To Version 1.23
V1.0
– Standalone
– Paint metallic
– Lightmask
– DLC Cabin Accessories
– Interior
– Sound
– Wheel
DO NOT REUPLOAD!
The mod is tested in 1.26 without any other mods and it worked
perfectly, game.log.txt is error free!
Please report any bugs that you find! Happy trucking!
Credits:
Taina95 kirill73rus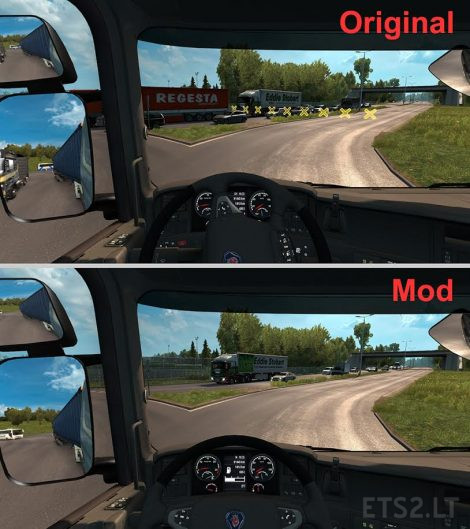 No road end signs and no invisible walls.
Full compatible with 1.24/25/26 game versions and all DLC (also "Vive
La France" DLC)!
Credits:
SP
DOWNLOAD 588 KB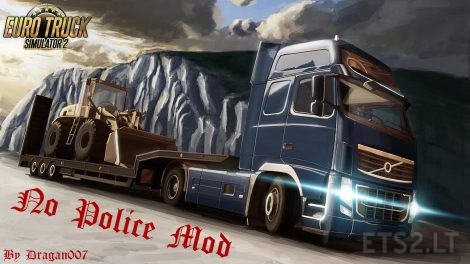 No Police Mod for v1.26
Tested and work perfect on v1.26
Credits:
Dragan007
DOWNLOAD 2 KB
This mod simulates mild winter weather and environment
Features
Random grey sky, misty and sunny weather
Darker lighting and skies during rainy weather
Darker nights
Improved rain
No thunder or lightning
Leafless vegetation
Winter daylight hours
Appropriate temperature readings
No thunder and lighting
No harvesters
Compatibility latest version: 1.26
Works with Promods, Rusmap, TSM, MHA and others.
Changes in 2.4
Updated for 1.26
Place Mild Winter above sound mods in Mod Manager to remove summer
sounds like insect noises.
Recommended settings
HDR: Enabled
Vegetation Detail: High
Grass Density: High
Important!!
Mild Winter is a weather and graphics mod so other weather and
environmental graphics mods should be disabled.
Mild Winter should be given a HIGH priority in Mod Manager.
Credits:
Grimes