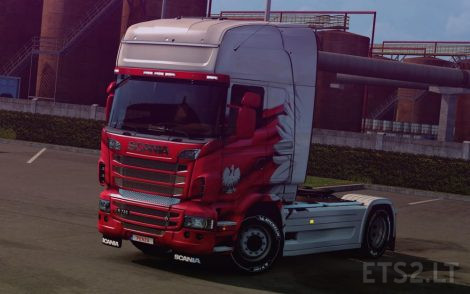 Mod produces chassis from Scania S to Scania R for ETS 2
▶ Works in MP.
▶ In the shop, select the right tractor and change it at your own discretion without changing the chassis.
!! ATTENTION !!
▶ Do not perform the tuning of the tractor unit in MP!
▶ You need to buy a new tractor!
Subscribe to my group in VK "https://vk.com/sky.mods" there I also post mods for ETS 2 and ATS multiplayer.
Credits:
Black Sky
DOWNLOAD 34 KB