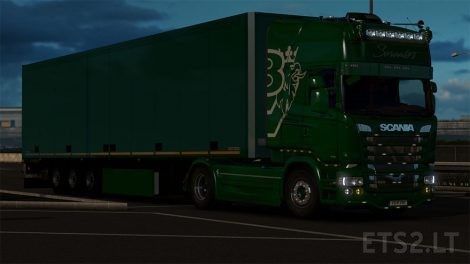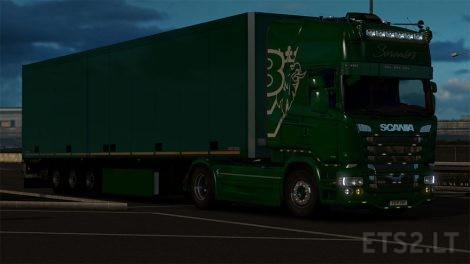 This is my Green Scania Skin for the Scania RJL
with a green Combo Trailer and a Sarantos Lightbox.
~It has a little metallic Effect~
The Skin works fine on Version 1.24
You can share the mod with the original Link but don´t
Upload the mod on a other file hoster.
Thank you!
Credits:
Garry / Rommi TZ / Powerkasi, Fred_be / RJL
DOWNLOAD 46.4 MB