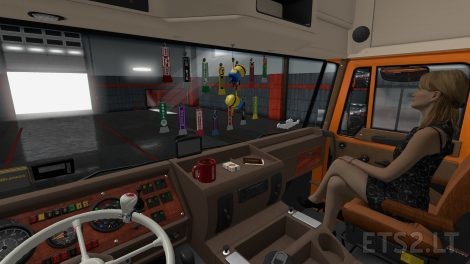 version: 1.0
Steering Wheel Addon
No details from other games or mods.
Model and additional details created in the 3d editor for this truck.
Version: 1.5
Added the interior pack of SiSL's and parts of Daf dlc Pack.
The DAF DLC is needed like the interior pack of SiSL's.
DISCLAIMER: YOU MAY NOT USE ITEMS IN OTHER MODS, SELL OR REUPLOAD.
ONLY ALLOWED MODIFICATIONS ARE FOR PRIVATE USE ONLY AND ONLY IN CUSTOMIZATION FILE.
Credits:
Ghostheijink,SiSL,SCS
DOWNLOAD 14 MB