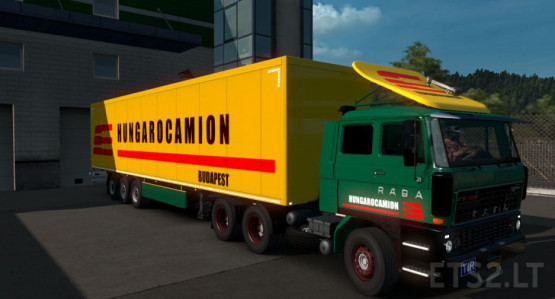 DAF F241 (RABA) Hungarocamion skin.
Request by DOLANUS.
I am sorry for not seen your message before (its two months sense you ask me for this ..sorry) . To make things right I made truck & trailer skin ,i hope this will be o.k with you.
DO NOT UNZIP ziped file ,just use it as it is .
Credits:
Truck: XBS Skin: Grave
DOWNLOAD 50 KB