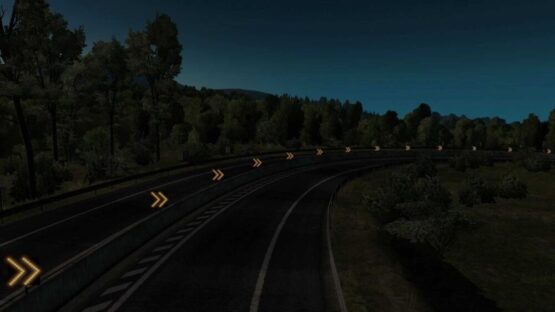 Unofficial update of old Dangerous Turn Lights mod.
Signs of illuminated curves in many countries.
– All old signs from original mod are made from scratch.
– All light bulbs are placed evenly.
– All unnecessary is removed.
Update 09.05.23:
– Adaptation for patch 1.47 (fixed the bug "Unknown variant name 'nowarning'" in Germany).
– Added convoy support.
Game version: at least 1.47.
Credits:
Authors:
satan19990 – idea and source mod.
[email protected] – converted old, added a new one, deleted excess.
DOWNLOAD 588 KB