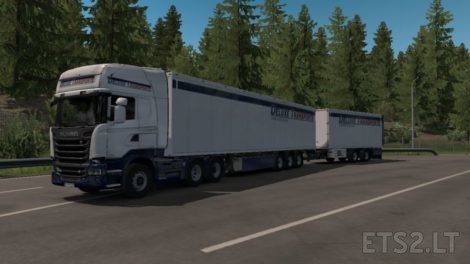 Tandem Truck and Owned Trailer Skin "Deluxe Transporte"
Skin for Scania Streamline and Owned Trailers.
Game Version 1.35.x+ required.
This Mod was requested on Instagram by karazackim. If you have your own ideas for a skin Mod, feel free to tell me on Instagram. Also see pictures of my other mods there:
instagram.com/julianoxford.ets2modding
DO NOT COPY OR REUPLOAD THIS MOD WITHOUT MY KNOWLEDGE!
Credits:
JulianOxford
DOWNLOAD 270 KB