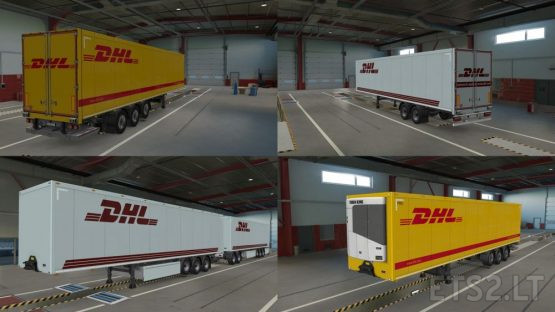 Hey!,
i made a small bonus for you 😉 my website went now down ( I am trying to get it working) so I thought that i can add a DHL Vintage Edition to say sorry to all of you who wanted to download my DHL Trailer! I hope you are happy with it.
this is a trailer from the company DHL for the owned SCS Box trailers.
Game version: 1.36+
Mod version: 2.1.0
_____Uptade v2.1.0_____
DHL New Color:
Corrected the wrong color for the side skirts. Same yellow like the trailer now
Added DHL Vintage Edition!!!
It can be used with the SCS Dry Boxed Long, Short and Dounle Trailer only for now.
Drive safe and enjoy this mod!
If you have any problem please contact me via my website (when it is working again…)
– Do not edit this mod!
– do not re-upload this mod to any website!
– Share this mod only with the original link! Respect the Mod-Authors
Credits:
TheUlas7, DHL, SCS
DOWNLOAD 225 KB