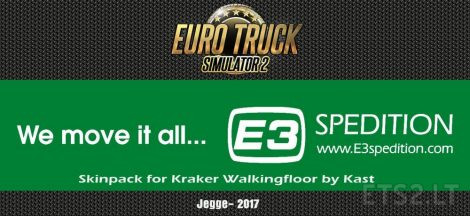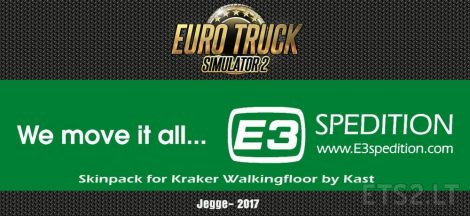 .: E3 Spedition DK skinpack :.
For Kraker Walkingfloor Trailer by Kast
Skinpack includes 2 trailer skins of E3 Spedition from Denmark.
The only differens between the 2 skins, is the design on the backdoors.
Credits goes to E3 Spedition for original livery design, logo´s etc.
Software use:
– Adobe Photoshop
– DXT BMP
Please respect the authors and don´t cut textures for use otherwise.
And don't change the download link please, thanks.
Jegge – 2017.
Credits:
Jegge
DOWNLOAD 1.9 MB