ETS2 Radio Sheet v 1.0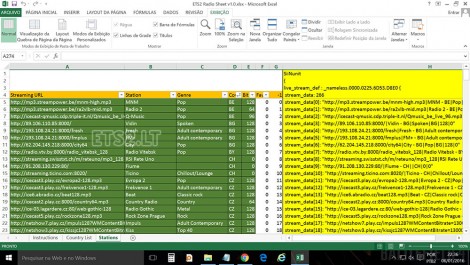 An Excel spreadsheet that will create a list of radio stations semi-automatically for you and mark the favourites to be listen to during each trip. Instructions on where to find streaming URLs are also provided, as well as how to easily set it up in ETS2 (any version).
File can be uploaded anywhere, provided no money is charged, whatsoever, and original rar is kept.
Author: Ian Malthus
DOWNLOAD 754 KB
Popular mods