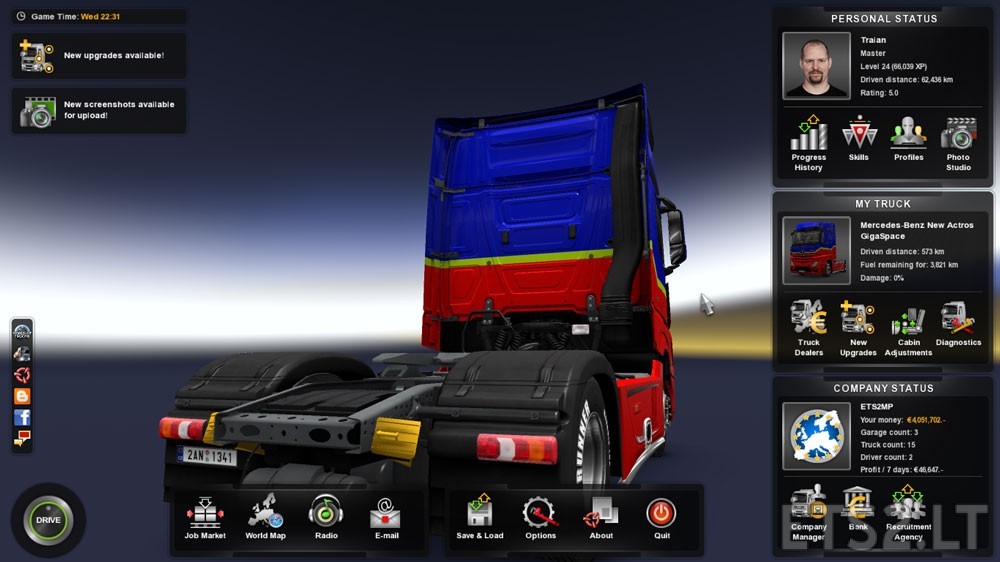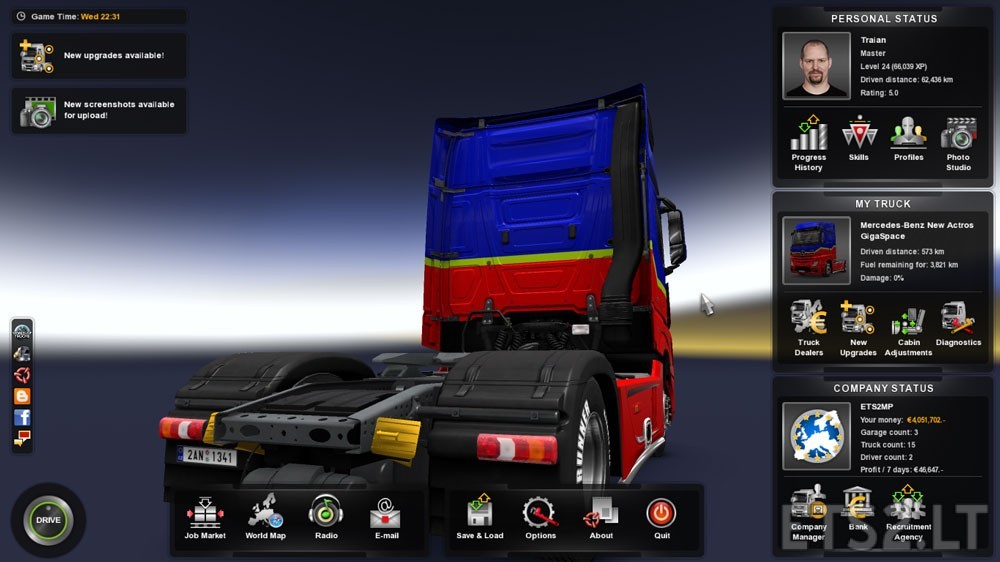 Hello, this is my Profile from v1.23.
I have 4 garages full of trucks, I have explored 57% of the map, I am level 24, I have 4.000.000 money.
No cheat engine used (money is form multiplayer)
No mods required,
You must unpack the archive into My Documents/ETS2/profiles
Have fun!
Author: Traian
DOWNLOAD 1 MB